Before now, to schedule tweets on Twitter, users would need to use third-party tools like Buffer, Hootsuite, Later, and so on. But very recently, the company announced that users can now schedule tweets from its web app. (Currently, the feature is only available on the Twitter web).
Scheduling tweets is an important feature, especially for marketers and brands. This makes sure that users don't have to be online at every point just to tweet stuff. With this feature, you can compose your tweets, set a date, and be assured that your tweet will go live at the exact date and time you set.
Advertisement - Continue reading below
This post shows you by hand how to schedule tweets on Twitter via the web portal. As a function of the new feature, a deck for see scheduled tweets has also been provided, so you don't miss which tweets are scheduled at a point in time.
Stet-by-Step Guide to Schedule Tweets on Twitter
Follow the steps below to schedule tweets on Twitter.
1. Login to your Twitter profile via a web browser.
2. Type in your tweet in the space provided.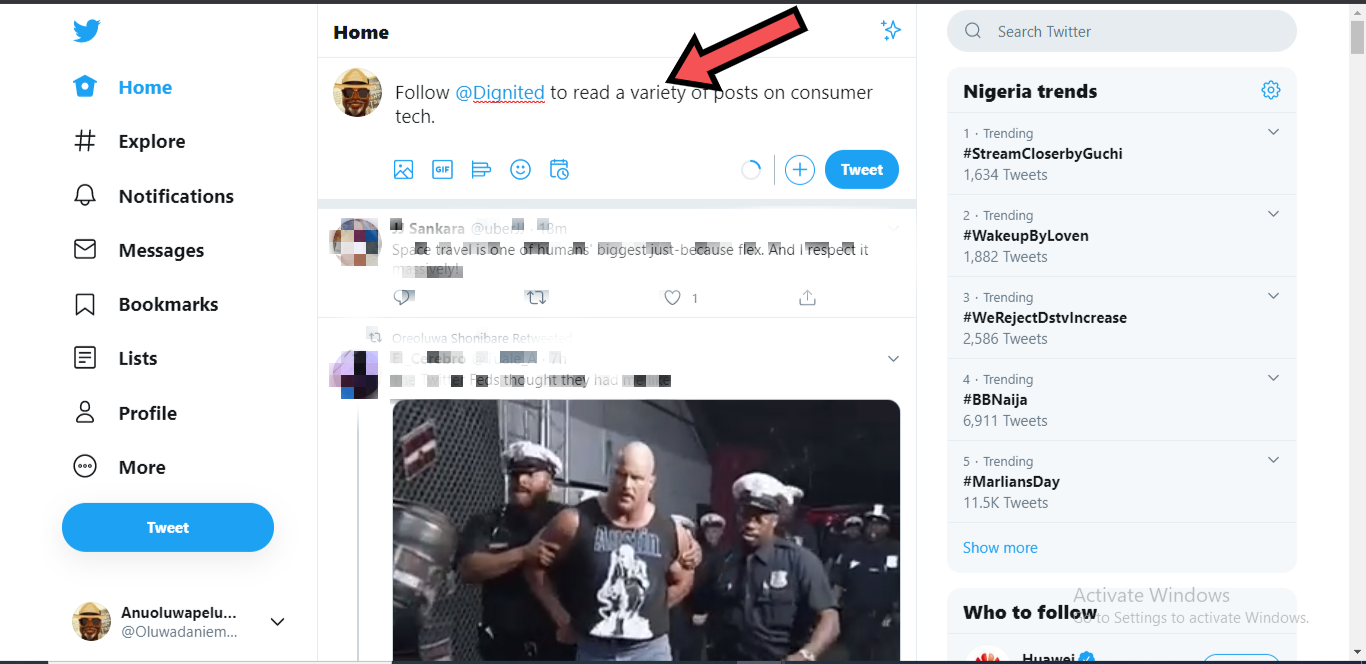 3. Click on the calendar icon just below the tweet.
4. Set the date and time you want to schedule.
Advertisement - Continue reading below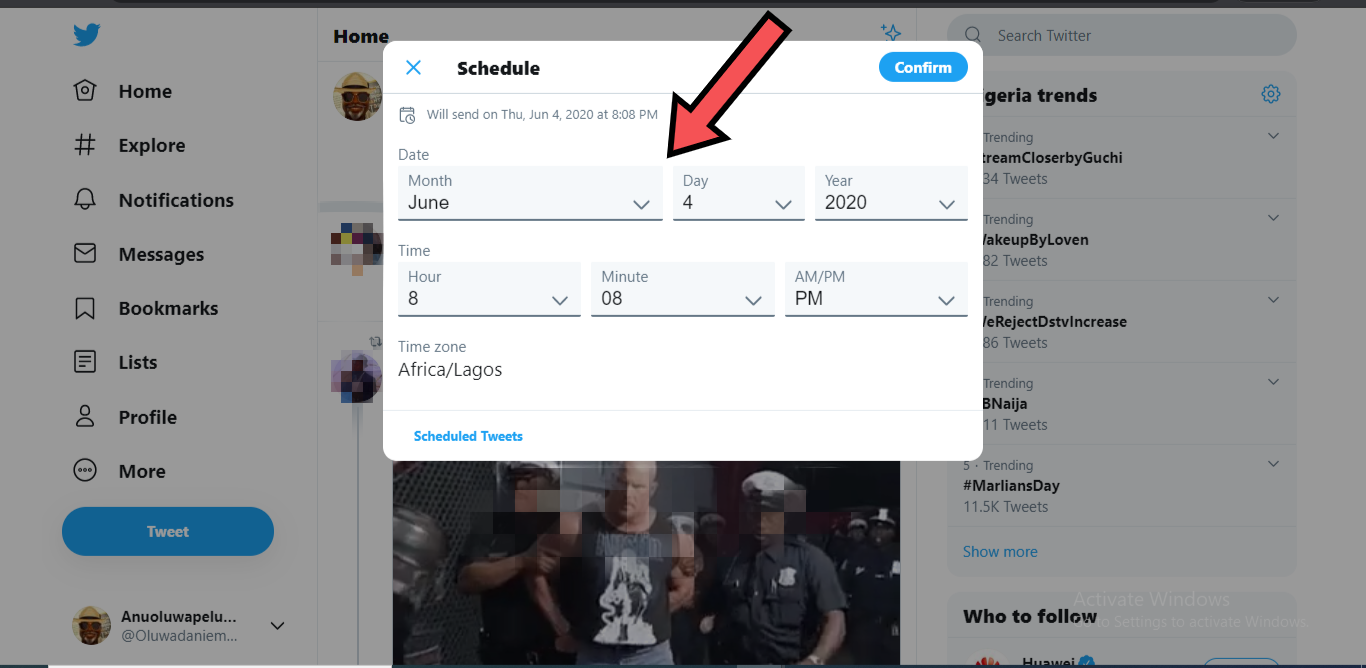 5. Click on "Confirm".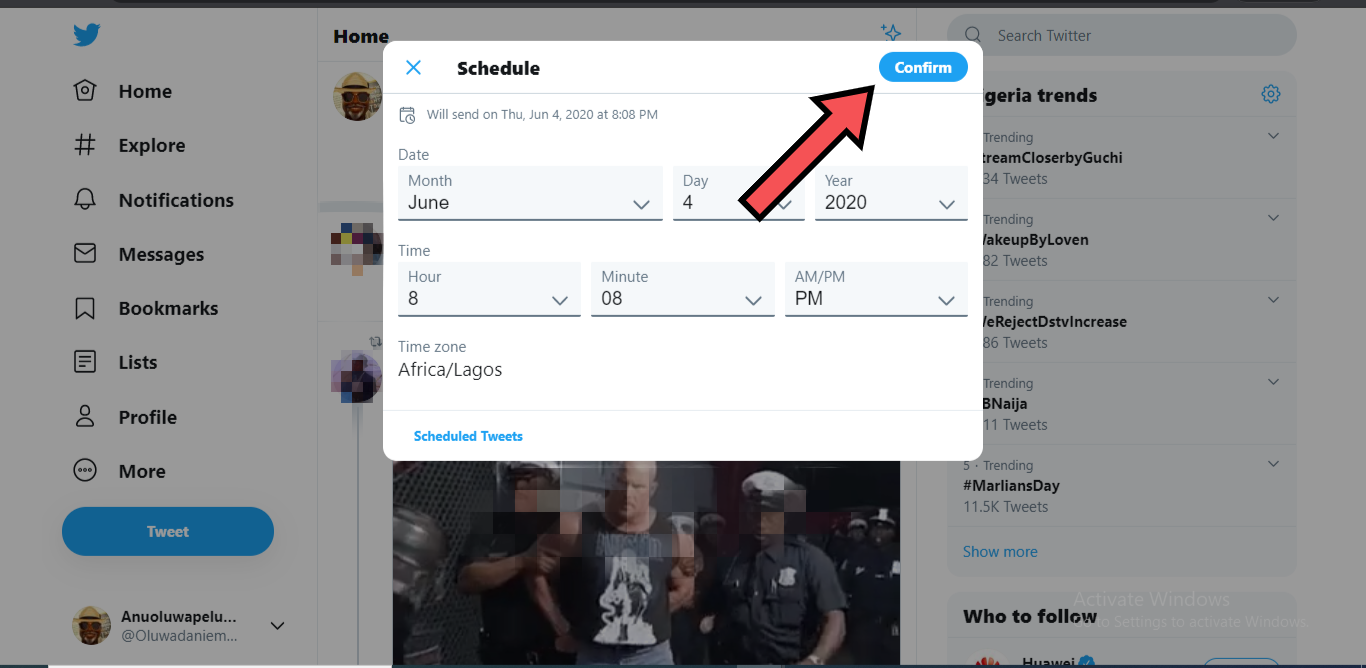 6. Click "Schedule".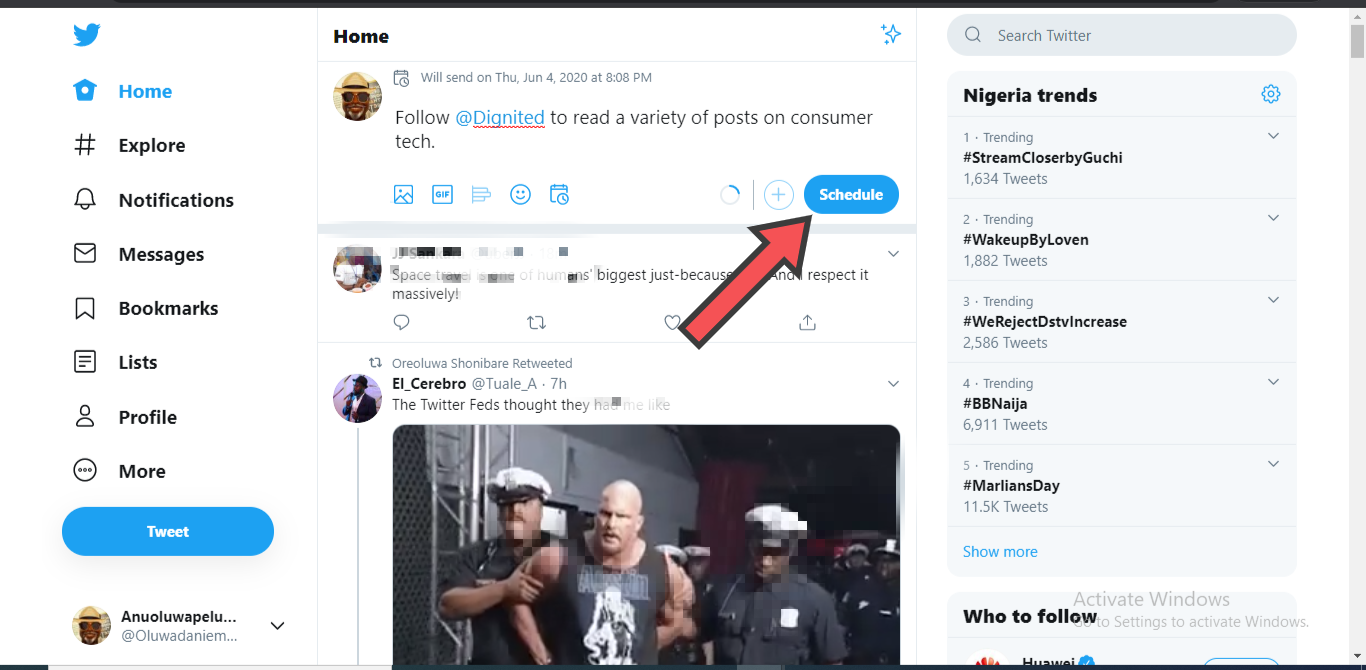 See Your Scheduled Tweets
A new space has now been provided to see "Scheduled" tweets. This is available just beside the "Drafts" space. The date and time of schedule is also provided just at the top of the tweet in question.
See image below.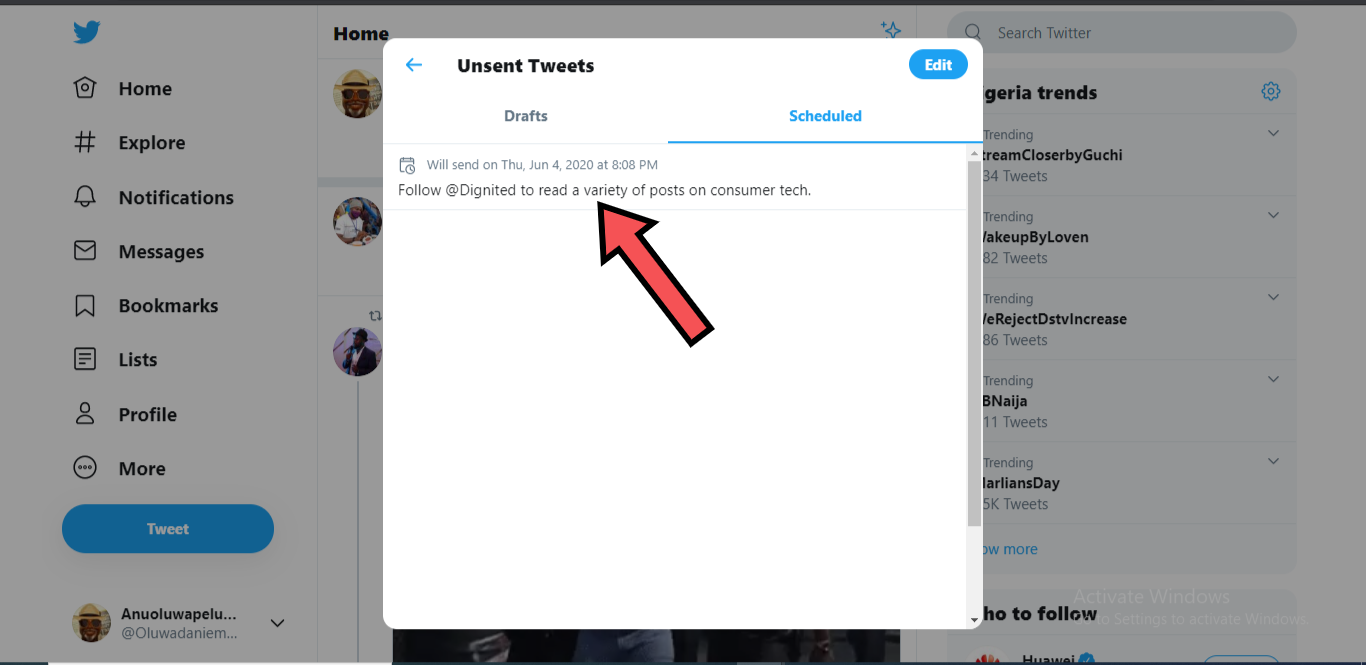 Overall, this is a great feature. Users would definitely find it more comfortable scheduling tweets from this channel as opposed to third-party apps. We also expect Twitter to deploy the feature to its mobile apps soon. What remains is for those tools to up their offerings and value proposition.
Tell us, what do you think about the new "Schedule" feature on Twitter?