With the new reality that is the Coronavirus, people and corporates are trying their level best to minimize human-to-human interactions.
While many people are forced to stay home, essential things that were previously mundane, like getting a newspaper is getting harder. In a bid to make that process easier, the print industry is adapting.
Advertisement - Continue reading below
Thanks to a new partnership between Safaricom and two major media houses in Kenya —Standard Group and Nation Media Group— Kenyans can now access various e-newspapers from the two publishers for as little as KES 20 per issue.
In the new partnership, the KES 20 price per newspaper includes data usage. This means that the customer's data bundle will not be consumed when reading through any of these e-newspapers.
How to Get Kenyan e-Newspapers
Well, there are two ways to get access to e-Newspapers from these two media houses in this new partnership. First method is through Safaricom's website.
Safaricom Website
To get started, simply head on to www.safaricom.com and follow the steps shown in the following screenshots.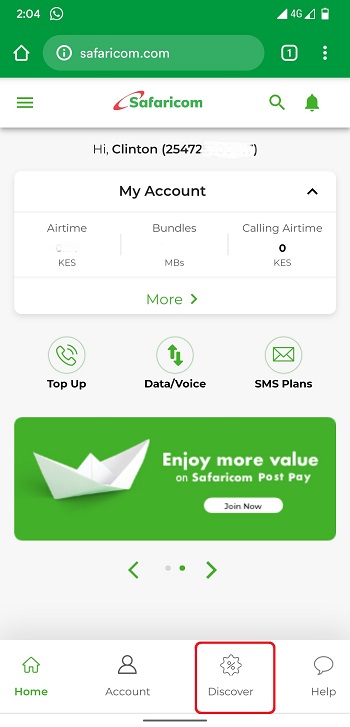 It is worth noting that this is only available to Safaricom subscribers. As such, you won't be able to use this if you're on WiFi or any other carrier. Any attempts to do so will result in an error message directing you to use your Safaricom line to connect.
Using USSD
For the users who aren't as tech-savvy but still own smartphones, this method is for you. Essentially, this process simplifies the steps highligted in the previous method.
Advertisement - Continue reading below
On your Safaricom line, ensure you have at least KES 20 worth of airtime and proceed to dial *550#.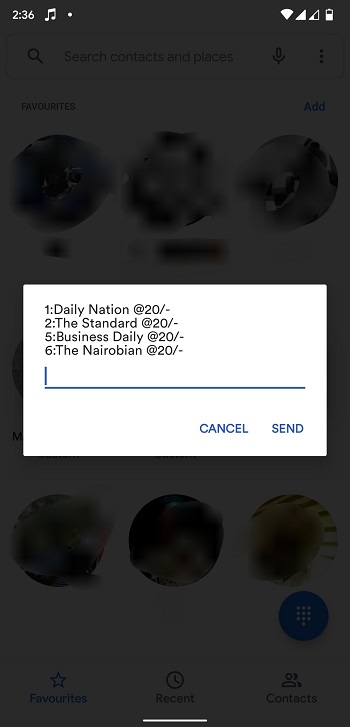 Select the publication you would like to purchase and proceed to confirm your selection in the subscequent screens. You should then receive an SMS from ENEWSPAPER with a link to read your purchased papers.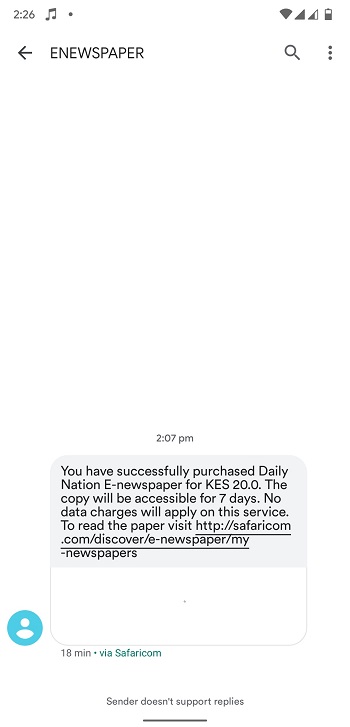 The newspapers that are available in the new partnership include publications such as;
Daily Nation
Saturday Nation
Sunday Nation and
Business Daily, all publications by the Nation Media Group.
The Standard Group's publications that can be accessed through this partnership include titles such as;
The Standard
Saturday Standard,
Sunday Standard and
The Nairobian.
It is also important to note that every issue purchased will be available for 7 days before it is discarded. Also, I have been trying to find a way to download the newspaper as a PDF document to little success. We have since reached out to Safaricom seeking clarification on the same and we shall update when we get feedback from the carrier.
The initiative is part of Safaricom's contribution in the fight against COVID-19 by empowering customers to conveniently access the newspapers even as they limit their movement.
Update 1: June 22
Safaricom PLC has now partnered with Radio Africa Group and Mediamax in a bid to let Kenyans access digital newspapers. Starting today, The Star Newspaper will be available on the same platform at 10/- per issue.
Advertisement - Continue reading below