Whether you already have a Smart TV or not, you'll find yourself needing an additional streaming device attached to your TV. That's because your Smart TV can't have all the streaming services natively supported on its store. For instance if you have an LG Smart TV, it might have Netflix support but not Amazon Prime video (just as an example). Hence you'll find yourself getting an Amazon Fire stick or Mi Box S which has support for that specific streaming service.
So with that said, there are a number of streaming devices to choose from; from Google's Chromecast, Fire Stick, Apple TV to affordable but high performance Android TV-powered streaming devices from Xiaomi. Now Xiaomi has had the Mi Box S 4K for a while and infact we did a review of it, but this month, the company released a smaller but equally powerful little brother, the Mi TV Stick.
Advertisement - Continue reading below
Related post: Roku Express vs Fire TV vs Chromecast vs Apple TV vs Mi Box S: What Streaming Device Is Right for You?
Mi TV Stick Specs and features
The Mi TV Stick is reminiscent of the Amazon Fire stick in both form and function. It's much smaller than the Mi Box S 4K but lacks the more connectivity options you'll find in the Mi Box S 4K. You can read our full review of the Mi TV Stick here.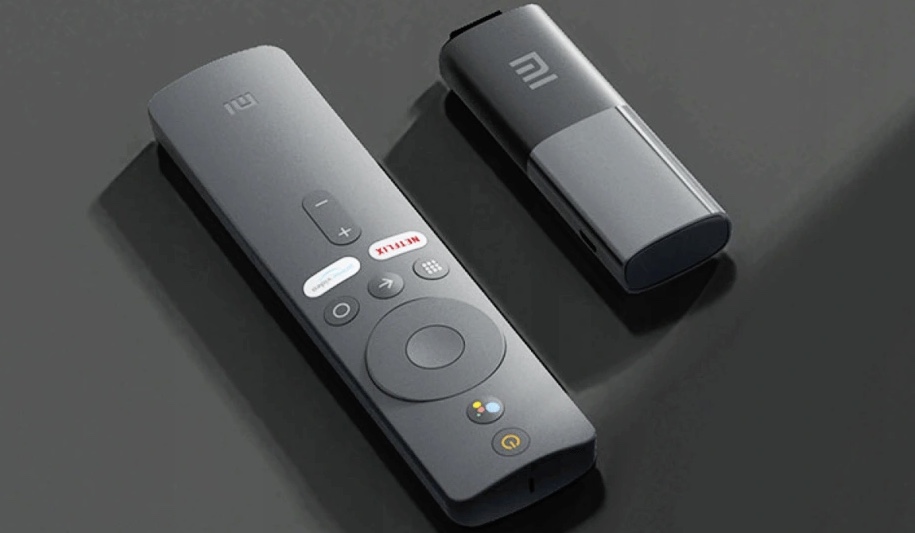 The Mi TV Stick is pocket-sized 1080p streaming device running on Android TV version 9. It has Google Assistant and Chromecast built-in just like the Mi Box S. This means you can simply talk to your TV via voice commands in addition to using the remote the usual way. Voice is powered by Google's AI and it can do things like pause/play media, search for movies on Netflix, Videos and playlists on Youtube and even power off your TV.
Related post: Xiaomi Mi Box S Review: Android TV on any TV for a decent price
The Chromecast lets you watch videos and music content from online streaming services from your smartphone/tablet to your TV.
The Mi TV Stick comes with a Bluetooth remote with dedicated Netflix and Prime video buttons, Google Assistant voice button again like the Mi Box S. It supports Dolby and DTS surround sound and is powered by Quad-core CPU plus 1GB of RAM compared to 2GB of RAM of the Mi Box S and 8GB storage.
Advertisement - Continue reading below
Related post: Streaming Stick vs Streaming Box: Which Is Better for Watching Online Content
I think I would recommend the Mi TV Stick if you have a wall-mounted TV. It's much easier to stick to the back of your TV and it can be powered by the TV's USB port compared to the Mi Box S which needs a dedicated power source from your wall socket.
Mi TV Stick vs Mi Box S 4K
There's really not much difference between the two devices except in form factor and resolution. Almost everything the old bigger Mi Box S has, the Mi TV Stick also has. The only difference is that the Mi TV Stick is a pocket-sized little streaming stick that takes on a rectangular shape akin to Amazon Fire Stick. The Mi TV Stick plugs directly to your TV's HDMI interface and is powered by a separate AC Adapter. You can however charge it using one of your TV's USB ports if you like which I find more convenient. The Mi TV Stick is currently retailing for $43.87 on Amazon.
The Mi Box S on the other hand is a regular square-shaped device that needs a dedicated HDMI cable to connect to your TV. It's powered by a dedicated AC power adapter.
Related post: Xiaomi Mi TV Stick Review: A pocket-friendly Android TV Box
Another striking difference between the two devices is the RAM. The Mi TV Stick is powered by 1GB of RAM while the Mi Box S is powered by 2GB of DDR3 RAM. So that's better performance to the Mi Box S.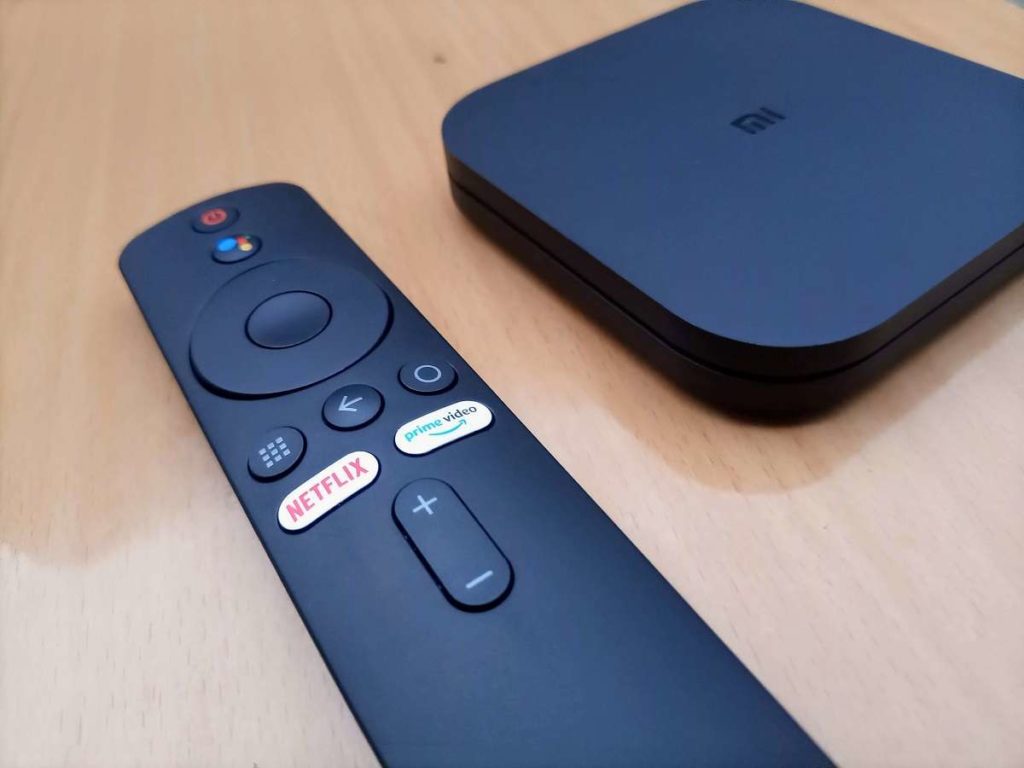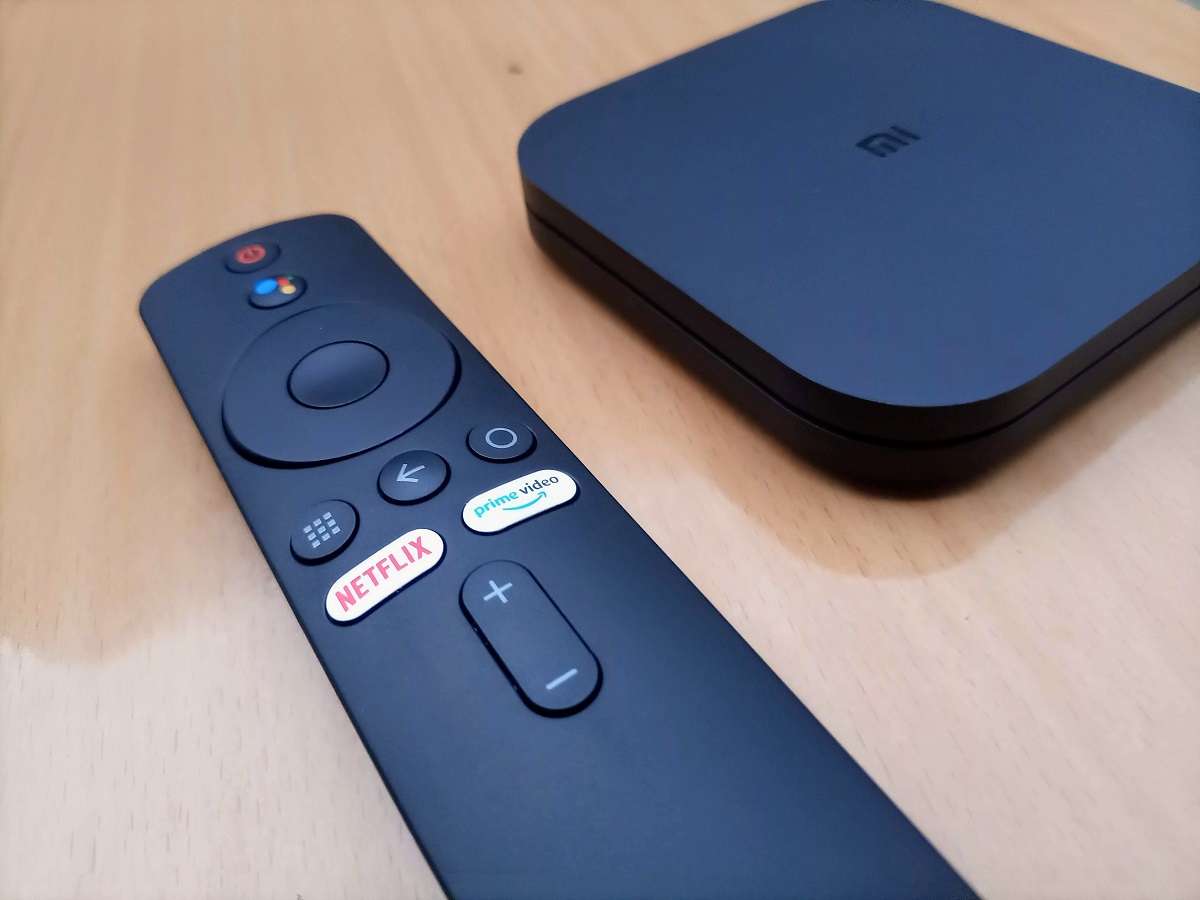 Another obvious and probably major one is the new Mi TV Stick supports 1080p Full HD videos while the older Mi Box S supports 4K at 60fps videos. This could be a deciding factor for some people who are looking to streaming more crisp 4K quality videos from the likes of Youtube, Netflix, Prime video etc.
For those that wish to side-load apps or connect external hard drive to the TV, then the Mi Box S with an extra USB port gets an upper hand over the newer Mi TV stick. You could still side-load Apps with the Mi TV Stick wirelessly over WiFi.
Advertisement - Continue reading below
When it comes to the cost, the Mi TV Stick is slightly cheaper costing about $44. In fact it's currently priced at $44 on Amazon.com. The older Mi Box S 4K is priced between $50-69 depending on where you buy it from. It's priced at $69.95 on Amazon.com. So it's just a price difference of about $5-10 which isn't much.
Mi TV Stick vs Mi Box S specs comparison
Mi TV Stick
Mi Box S
RAM
1GB
2GB DDR3
Storage
8GB eMMC
8GB eMMC
CPU
Quad-core Cortex-A53
Cortex-A53 Quad-core 64bit
GPU
ARM Mali-450
Mali-450
Resolution
1080P ([email protected])
4K (3840 x 2160)
Ports
HDMI x 1, Micro USB x 1
HDMI2.0a x 1, USB2.0 x 1, Audio Out x 1, Power Interface x 1
WiFi
802.11a/b/g/n/ac 2.4GHz/5GHz
802.11a/b/g/n/ac 2.4GHz/5GHz
Bluetooth
4.2
4.1
Audio decoder
DOLBY, DTS
DOLBY, DTS
Audio format
MP3, AAC, FLAC, OGG
MP3,APE,Flac
Video decoder
VP9-10, H.265, H.264, VC-1, MPEG1/2/4, Real8/9/10
[email protected],VP9, H.264,MPEG1/2/4,VC-1,Real8/9/10
Video format
RM, MOV, VOB, AVI, MKV, TS, MP4
RM,MOV,VOB,AVI,MKV,TS,MP4,3D
Image decoder
JPG, BMP, GIF, PNG
JPG,BMP,GIF,PNG,TIF
In the box
Mi TV Stick, Remote Control, Power adapter, User manual
Mi Box S, Remote control, HDMI Cable, Batteries x 2, Power Adapter, User Manual
Price
USD 47
USD 55
Final word
With the Mi TV Stick, you could say Xiaomi is taking aim at Amazon's Fire stick or they're simply releasing a slimmer slightly cheaper version of the Mi Box S. Either way, I really expected Xiaomi to at least keep 4K video streaming support on the Mi TV Stick but they didn't. Perhaps later versions of the Mi TV Stick will have 4K support and probably pack more memory capacity.