It is completely normal not to know that there is a distinct difference between 'screen casting' and 'screen mirroring'. The fact that they both share a similar phrase makes it even more difficult. The truth is, important distinctions between them must be taken into account when picking the best option on which of the two to use.
Screen mirroring makes it easy for you to display the contents of your mobile device onto a TV, projector, or any other device. You can share whatever you do on your device using this, including navigating between documents and watching videos. Screen casting on the other hand has some similarities to Screen mirroring, but it is mostly used for sharing content online; they can include music, movies, and so on. Let's move on to discuss the difference between casting and Screen mirroring in full detail.
Advertisement - Continue reading below
Screen Casting
As was already noted, screen casting is comparable to mirroring, except that instead of seeing the visual on both devices, you transmit it to a different screen display. For instance, if you cast content from a smartphone to a television, you can only see the content on the television screen.
Screen casting is a fantastic option for when you want to see content on a larger screen. Gaming on a mobile phone, for instance, isn't always very comfortable. Casting them onto your TV offers a bigger and definitely better display.
---
Related:
---
Screen Mirroring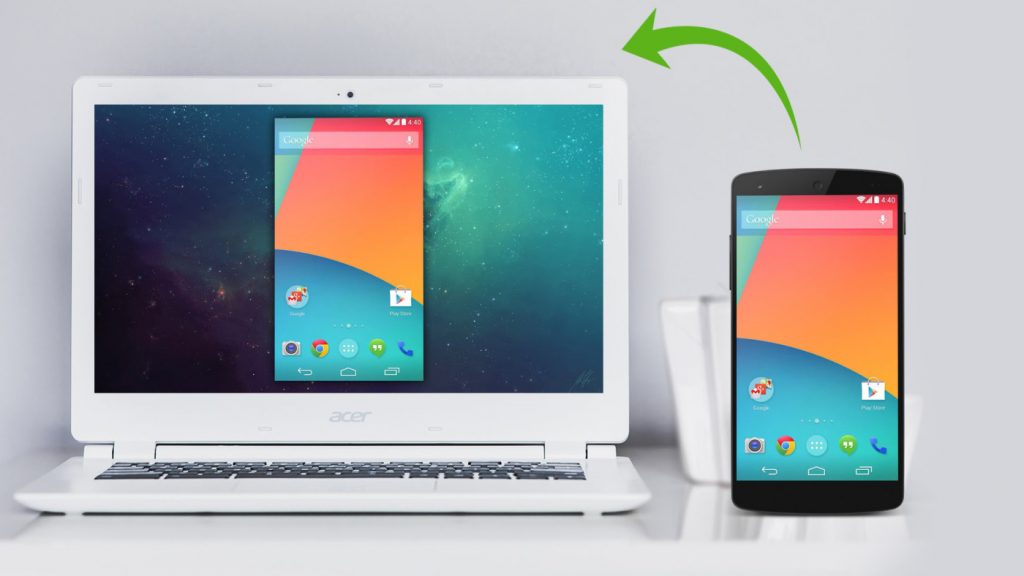 When you look into the mirror, what do you see? Of course, you will see yourself. This is exactly how screen mirroring functions. Screen mirroring mimics the way a mirror works. What is displayed on the first device will be the same as what you see on the other device when you use Screen mirroring.
To successfully use Screen mirroring, you will require a TV or monitor that supports this technology. This means that content can be gotten by a screen-mirroring adapter and receiver kit, AirPlay, or other methods.
You don't necessarily have to use Wi-Fi when it comes to screen mirroring because it establishes a wireless connection with the display it is working with. If your device or smart TV is not working with Screen mirroring, your favorite streaming devices can still be used to screen mirror from your smartphone even without any network connection.
Advertisement - Continue reading below
Finally, which is a better option? Well, screen mirroring is a better option for in-person adjustments, when compared to screen casting. It enables the user to easily operate and display content from a device that can be reached easily.