If you haven't already started transitioning from watching traditional TV with linear programming, then you better do it now. Online streaming gives you a myriad of content options to choose from and convenience of watching content when you want. There are at least over 100+ online streaming services including Google Play Movies & TV, Google Play Music, Hulu, Netflix, Showmax, Prime Video, HBO, Disney+, Apple TV+, STARZ, Spotify, YouTube, etc to choose from. There's a wide spectrum of streaming devices and platforms to choose from. How do you choose what's right for you?
In a previous article, I listed a number of device categories you can stream content on. They include Smart TV, Smartphones, Tablets, Personal computers, Gaming consoles, Set-top Boxes, Blu-ray players, Smart Speakers, and Streaming boxes and sticks. Chances are that you already own one or more of each of these devices.
Advertisement - Continue reading below
The easiest way to stream online content is through your smartphone, but you'll be limited by the screen display. The best way is through a Smart TV specifically the latest models LG or Samsung TVs as they are widely supported. But it's also the most expensive route. The best and cheapest alternative for those with a non-Smart TV is through a Streaming box or stick. How cheap? Starting at as low as $35 with a Google Chromecast, you can start watching online content from over 100+ streaming service to any HDTV with an HDMI port.
---
Read more: Streaming Sticks vs Smart TV: Should you get both?
---
Streaming boxes and sticks have more in common than they are different. The most immediate difference is in their physical dimensions. The media boxes are bigger in dimensions and weight than streaming sticks. As a result, media boxes have more ports and sport more powerful hardware specs than streaming sticks.
Streaming Stick vs Streaming Box
The most popular streaming boxes are the Apple TV by Apple, the Shield Android TV from Nvidia, Roku Ultra by Roku, the Fire TV Cube from Amazon, and the Mi Box S from Xiaomi. The most popular streaming boxes are the Amazon Fire Stick, the Roku Express, and Google Chromecast.
The streaming media players, with the exception of the Google Chromecast, all come with dedicated remote control used to power on/off the device, help with navigation and control media on the screen. Some are voice-controlled through Amazon Alexa or Google Assistant, or the vendor's own solution. The devices support Full HD 1080 or 2160p (4K) video depending on the version.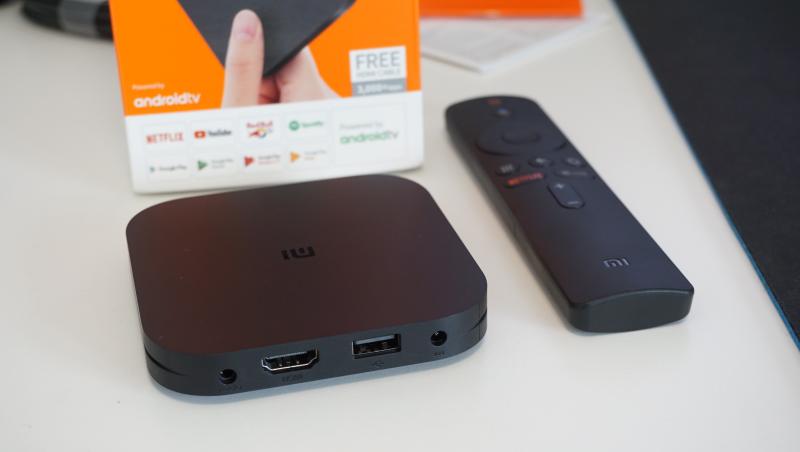 Streaming media players have more ports or connectivity options than streaming sticks. Most have Ethernet, HDMI, USB 3.0 Ports, and WiFi 5. The HDMI port connects to your TV for video display, Ethernet is optionally used to connect for faster internet connection and USB port can be used to side-load unsupported Apps or play local media connect from a portable Hard drive. Other streaming boxes might have extra ports for an SD card and another for AUX audio out.
Advertisement - Continue reading below
---
Related: Roku TV OS Review: Smart TV and Online Streaming for Everyone
---
Streaming sticks on the other hand have limited physical interfaces. Most have only an HDMI port that connects the stick to your TV for video display. Internet connectivity to the device is usually through WiFi while USB Port is most certainly almost none existent.
Streaming boxes generally tend to pack bigger specs than streaming sticks. Take the Roku Express for instance which comes with 512MB of RAM, WiFi 4, and HD support while the Roku Ultra doubles that RAM to 1GB, WiFi 5, and 4K HDR video streaming support. As a result streaming boxes are more powerful and therefore cost more than their counterparts. The Roku Express goes for $24 on Amazon while the Ultra costs $89.99 on Amazon.
Streaming media players required dedicated AC Power supply to work, unlike streaming sticks that can either be powered through AC power adapter or the TV's USB port. The Google Chromecast for instance can be powered through one of your TV's USB ports instead of through the wall socket.
Final Word
Streaming Stick vs Streaming Box: Make a choice.
So what shall it be; streaming stick or streaming box? The fact is that those two categories are increasingly becoming blurred. Streaming sticks are becoming as powerful as streaming boxes. You can get a streaming stick that supports 4K HDR for instance. Fire Stick 4K and Roku premiere are both streaming sticks with 4K support. But streaming boxes still offer more connectivity options and sport better performance at a more premium price.
Form factor and size is another factor. If you have a wall-mounted TV like me, then I would prefer a stick since it fits perfectly well in the hard-to-reach back of my TV. The streaming box on the other hand requires a power supply and a flat surface for support. They are better suited if your TV is being supported by TV stands rather than being wall mounted. So it boils down to your budget, TV setup, and personal preferences.
Advertisement - Continue reading below