After enjoying the Amazon Fire TV Stick (3rd Gen) for more than two years, I felt it was time to embrace an upgrade. This year 2023, Amazon had just unveiled the 2nd generation of the Amazon Fire TV Stick 4K, featuring both the 4K and 4K Max variants. Opting for the base model, the Amazon Fire TV Stick 4K, proved to be a strategic choice as it boasts specifications comparable to the first-generation Amazon Fire TV Stick 4K Max. Taking advantage of a discount sale, I secured this upgraded streaming device for $39.99, down from its original $49.99 price tag. For savvy shoppers, enticing deals during Black Friday or Prime Day could potentially bring the cost down further to an enticing $24.99.
Advertisement - Continue reading below
Transitioning to the 2023 Fire TV Stick 4K
Over the past two weeks, I swapped out my Amazon Fire TV Stick (3rd Gen) that was connected to my TCL Roku Smart TV for the all-new 2023 Fire TV Stick 4K. Unboxing the Fire TV Stick 4K revealed a visibly different design with rounded corners and a distinctive Fire TV label embossed on one side of the stick.
Straight out of the box, you receive a power plug, a micro USB cable, an Alexa voice remote, triple A batteries, an HDMI extender, and, of course, the Firestick. I appreciate the convenience of powering the Firestick using one of your TV's USB ports, eliminating the need for a wall socket. This considerate design sets it apart from alternatives like the Chromecast with Google TV, which requires a wall socket for power. Additionally, the included HDMI extender proves useful for TVs placed in challenging or inaccessible locations.
Notably, the Fire TV Stick 4K boasts enhanced connectivity by supporting WiFi 6, the latest standard in WiFi technology. Considering that the Firestick relies on WiFi as its primary mode of internet connectivity, Amazon's choice to incorporate cutting-edge wireless technology is a forward-thinking move.
Presently, my D-Link 885L router supports WiFi 5, so I won't fully harness the potential of WiFi 6 until I upgrade my router, a plan I have in the pipeline. Nevertheless, having WiFi 6 on my Firestick ensures that I'm future-proofed for upcoming technological advancements. It's worth mentioning that the 4K Max version goes a step further by supporting WiFi 6E, providing an even more advanced wireless experience. If you're seeking the pinnacle of wireless connectivity, investing an additional $10 for the 4K Max could be a worthwhile consideration.
Fire TV Stick 4K (2nd Gen) Specs:
Model: Fire TV Stick 4K(2nd Gen)
Size: 99 mm x 30 mm x 14 mm (only housing)
Weight: 43.5 g
Processor: Quad-core 1.7 GHz
Memory: 2GB RAM
Storage: 8GB (internal)
Resolution: 2160p, 1080p and 720p up to 60 fps
HDR Formats: HDR10, HDR10+, HLG, Dolby Vision
Audio Formats: Dolby Atmos, Dolby Digital, Dolby Digital Plus, HDMI audio pass-through up to 5.1
Wi-Fi: Wi-Fi 6 dual-band: 802.11 a/b/g/n/ac/ax (2.4GHz and 5GHz)
Bluetooth: Bluetooth 5.2 + BLE
Ports: HDMI 2.1 output with ARC input support, micro USB
Voice Assistant: Alexa
The Upgraded Hardware of Fire TV Stick 4K (2nd Gen)
Advertisement - Continue reading below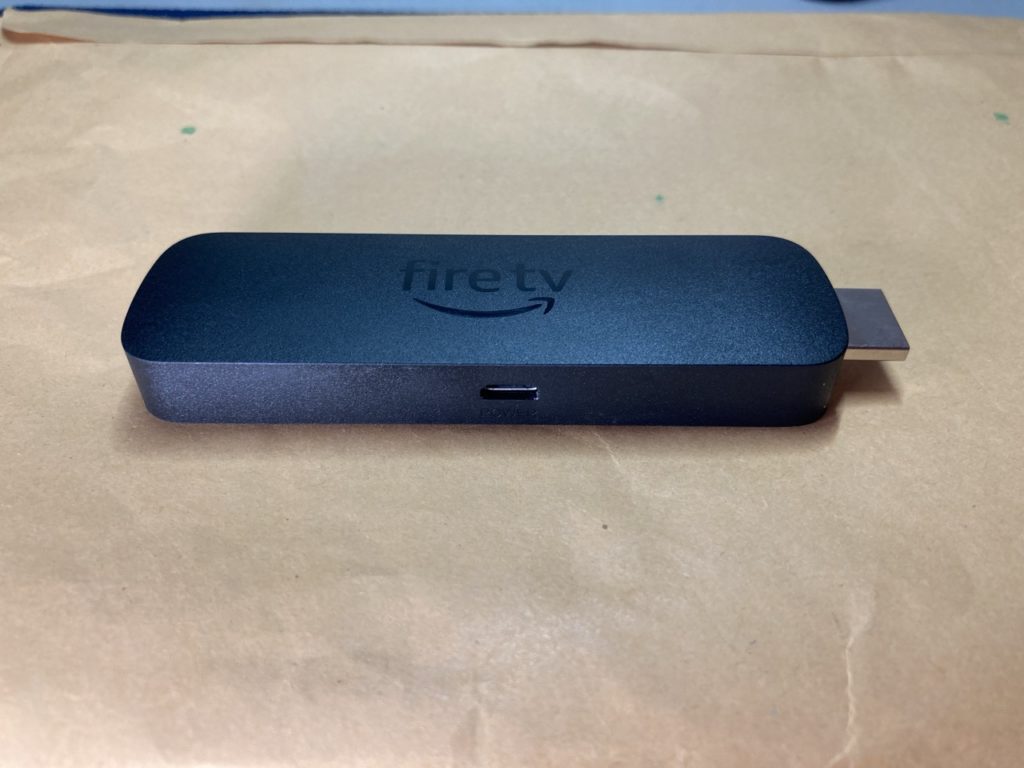 The all-new Fire TV Stick 4K (2nd gen) brings notable improvements in memory and processing power. Equipped with 2GB of RAM, a substantial upgrade from the previous model's 1.5GB, and powered by a 1.7GHz quad-core MediaTek MT8695 processor, users can expect at least a 20% boost in performance compared to the earlier version. While the practical difference might be challenging to discern when comparing the Fire TV Stick 4K (2018) and Fire TV Stick 4K (2023), the enhancements become evident for users transitioning from lower models such as the Fire TV Stick (3rd gen) streaming player as I did. For instance, the Fire TV Stick (3rd gen) supports WiFi 5, in contrast to the WiFi 6 capability of the Fire TV Stick 4K (2nd gen), and offers a resolution of 1080p HD as opposed to the 4K resolution of the latter.
The Fire TV Stick 4K (2nd gen) takes content streaming to new heights with its WiFi 6 capabilities and stunning 4K UHD resolution. Supporting all popular HDR standards, including Dolby Vision and HDR10+, it promises a theater-like experience in the comfort of your home. To unlock the full potential of the Fire TV Stick 4K (2nd gen), it's crucial that you connect it to a 4K UHD-capable Smart TV. For those with a 1080p HD TV, the complete range of video formats and benefits offered by the Fire TV Stick 4K (2nd gen) might not be fully realized. So keep that in mind.
Software and App Versatility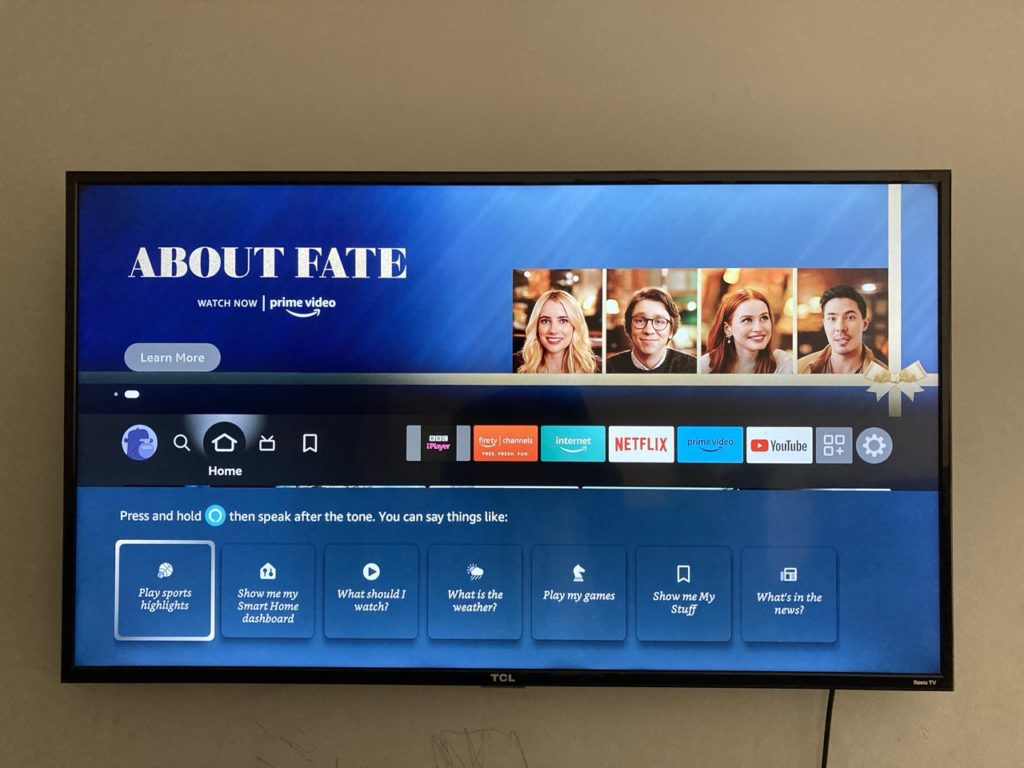 On the software and app frontier, the Fire TV Stick 4K (2nd gen) operates on Fire TV OS 8, the latest iteration of the software. Keep in mind that a lot of older Firestick still run Fire TV OS 7 or even 6.0. Now, Amazon ensures your Firestick stays updated with continuous software enhancements, delivering the latest features and security patches to keep your device optimized. Among the standout features of the Fire TV platform are:
Sideload Apps: Empowering users to effortlessly install Android Apps not available on the official Amazon App store. This proves especially handy when dealing with apps restricted to specific regions, such as the BBC iPlayer limited to the UK.
Built-in Browser: The Fire TV Stick 4K includes the Silk browser, providing a full-fledged web browsing experience. This feature enables access to streaming services with web apps that might not have a dedicated Fire TV App. For example, even if the DStv app isn't officially supported on Fire TV, it can still be accessed through the DStv web app.
Voice-Enabled Remotes: Equipped with voice search functionality through Alexa, Amazon's smart assistant. Unlike competing platforms like Roku, where only premium streaming devices come with a voice remote, virtually all Fire TV remotes support voice search.
Native VPN Support: Streamlining VPN installation directly from the Fire TV App. This feature offers convenience and flexibility, allowing users to choose from various VPN providers such as Surfshark, ExpressVPN, ProtonVPN, IPVanish, and more. In contrast, competitors like Roku or Apple TV necessitate the use of a VPN WiFi router.
Bluetooth Connectivity: With Bluetooth capabilities, Firestick users can easily connect to headphones or speakers. This feature sets Firestick apart, as Roku only supports this functionality through the app or premium remotes equipped with a headphone jack.
Smart home integration: If you have Alexa-compatible smart home devices such as smart bulbs, smart plugs, smart home security cameras, doorbells, and thermostats, then you take advantage of FireTV Alexa marriage. You can for instance view a live stream of a video feed of blink security camera right on the TV screen.
Live TV and FireTV Channels: Users can easily stream Live TV and watch things like News or TV shows in real-time as opposed to on-demand. This is all offered for Free. You also get FireTV channels such include TV channels and an assortment of streaming services for Free, but with occasional Ads.
Read more: Top 20 tips and tricks on how to get the most out of your Firestick
Fire TV Stick 4K (2nd Gen): An Entertainment Powerhouse
The Fire TV platform's remarkable versatility seamlessly extends to the new Fire TV Stick 4K (2nd gen). This platform compatibility ensures support for a wide array of popular streaming services, including but not limited to Netflix, YouTube, Prime Video, Apple TV+, Hulu, HBO Max, Pluto TV, Tubi, Crackle, Freeve, BBC iPlayer, MGM+, and many more. Interestingly, each new Firestick purchase comes with a complimentary 6-month subscription to MGM+. So if you're a fan of James Bond, then you're in for a treat.
Read more: Top 20 Must-Have Streaming Apps for Amazon Firestick in 2023 (Paid and Free)
Limited streaming channels for African users
For readers in Africa where DStv and ShowMax are very popular, I am sorry to dissapoint you. The App is not available on the Fire TV App store. Further more, most of those streaming services such as Pluto TV, Tubi, Peacock can only be accessible via a VPN. Even Amazon's own streaming services, Freeve(formerly IMDB TV) isn't accessible to African audiences. Luckily, you can install a descent VPN from the App store and stream away if you're really up to the task.
Advertisement - Continue reading below
Amazon services take center stage
Despite its broad support for various streaming services, it's important to note that Amazon prioritizes its services within the Fire TV platform. While this can be advantageous for those deeply immersed in the Amazon ecosystem, such as Prime subscribers, it does come at the expense of other content. Prime content takes center stage on the home screen, and users may encounter Amazon product and services Ads interspersed between TV shows, live TV, and ad-supported free movies. For individuals not subscribed to Amazon services, this emphasis might be a tad intrusive. In such cases, exploring more platform-neutral alternatives like Roku TV or Android TV could be a viable consideration.
Fire TV Stick 4K (2nd Gen) storage limitations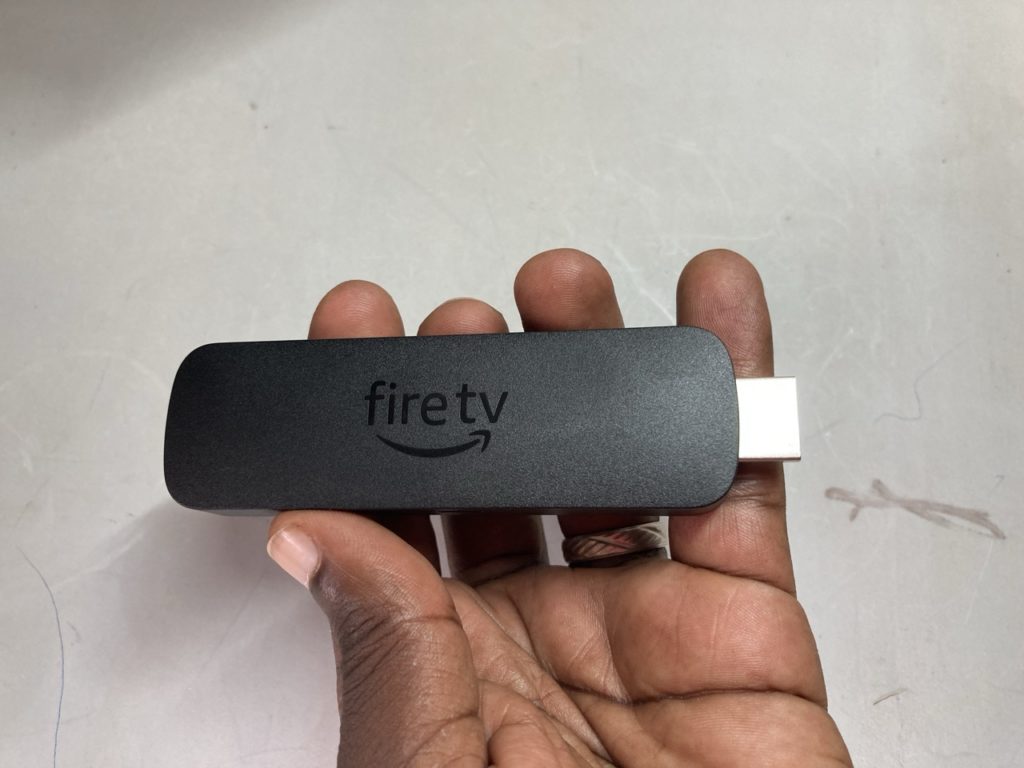 While the Fire TV Stick 4K (2nd gen) offers a compelling entertainment experience, it does have its limitations, notably in the storage department. With a modest 8GB of internal storage, users might find the capacity filling up rapidly as they install various apps. An option to mitigate this limitation is the possibility of expanding storage through external means, using an OTG cable and a USB flash drive. I wrote a whole tutorial on how to achieve this. However, it's essential to be aware that the performance of apps or data stored externally may not match the speed of internal storage.
Read more: How to Add external storage to your Amazon FireTV Stick via USB Drive
For users requiring more storage capacity, alternative Fire TV devices like the Fire TV Stick 4K Max (2nd gen) or the Fire TV Cube(3rd gen) present viable solutions. The Fire TV Stick 4K Max doubles the internal storage to 16GB, offering a more capacious option, while the Fire TV Cube boasts a substantial 32GB of internal storage for those with even greater storage needs.
Read more: How to Install or move apps to microSD card or USB external storage on Fire TV Stick
Alright, this concludes my review of the Fire TV Stick 4K(2nd gen) straming player. You can get it right now $24.99 Black friday deal, otherwise, it's usually at $49.99 on Amazon.
Advertisement - Continue reading below