Hosted on physical devices, Network-attached storages (NAS) are fast becoming popular and replacing cloud storage services like Google Drive, Dropbox, etc. Either as a beginner or rookie who is just getting started with NAS or an expert with years of experience using or dealing with NAS devices, chances are you are either using the storage device either for your home, small office, business, or enterprise. For every use case, however, there is a NAS device with specific features and properties for optimal performance.
Using network-attached storage devices in homes allows you easily share photos, music, videos, and other multimedia files with friends and family members across DNLA-compatible devices (phones, laptops, tablets, etc) in the home, on the go, wherever they are. When searching for the best NAS devices for home use, or perhaps you intend to build one all by yourself, there a number of features to look out for: number of bays, built-in or supported third-party applications, number of USB ports etc. Another important feature to look out for when buying a NAS storage device, particularly for home media, is 4K transcoding.
Advertisement - Continue reading below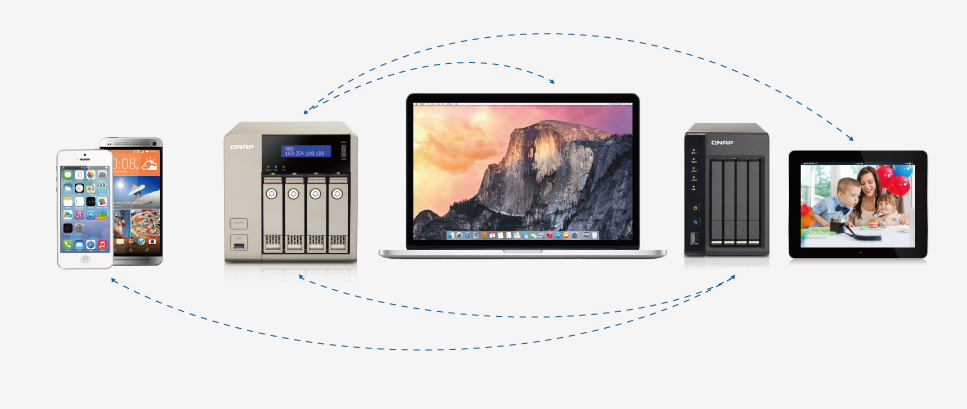 You should be careful, though. Not all NAS devices marketed as the 'best for home media' come with the CPU specification and apps to transcode your videos to 4K. Before going on to list some of the best NAS devices that have the capability to transcode 4K videos for media devices in your home's entertainment hub, let's take about (4K) transcoding.
What Is Transcoding?
Video transcoding is basically the process of converting video files that are unsupported by your devices media player into compatible resolutions and formats. If your TV, for example, is a FHD TV set and you have a couple of high-quality (say 4K) videos on your NAS storage, transcoding will come in handy as media files will be converted into playable formats. Otherwise, when streaming high-quality contents in formats like .mkv on devices and media players, they would cause your bandwidth to lag.
Yes, the need for transcoding on your home NAS device is paramount and will generally depend on certain factors like file format, the device(s) you intend to stream on, as well as the various available media player codecs. However, not all home-focused NAS devices possess the required properties (CPU, RAM, and OS) to support 4K video transcoding.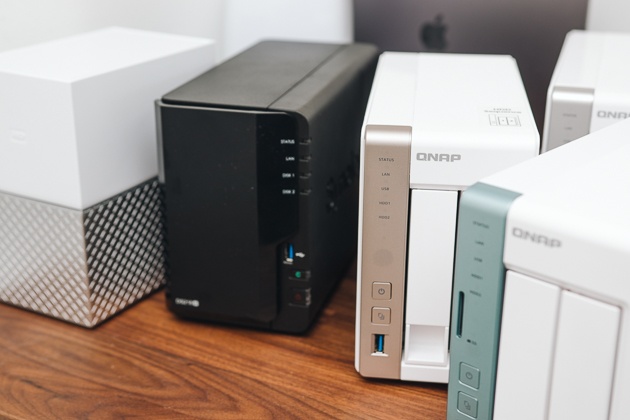 Need a NAS device that can convert any media file into playable formats across all your devices (TV, mobile, set-top-boxes)? Listed below are some of the best NAS devices that support 4K transcoding:
How to Identify 4K-Capable NAS Devices
Asides the six(6) products listed above, there are a lot of NAS devices to buy out there. This, however, doesn't make choosing the best one for transcoding 4K and Full HD contents any easier. However, to identify the best 4K-capable NAS devices out of the plethora amount of options, you can:
1. Carry out a detailed search
There are a number of guides, reviews, and feedbacks available on the internet that can point you towards the best 4K-capable NAS devices that best suit your needs and budget. Our guide on the best NAS device for home is a good example. You can hit up Google and other trusted search engine for more.
Advertisement - Continue reading below
2. Use NAS Selectors
Top manufacturers of NAS devices like Synology and QNAP have tools designed to help you pick the best NAS storage solution(s) for your home or business. Both Synology NAS Selector and QNAP's NAS Selector allows you to enter/pick your requirements after which the tool would recommend the best(s) based on your requirements.
NAS Selectors allows you to precisely tailor your search in accordance to needed features like 4K transcoding, type and number of users, number of bays, applications, number of LAN ports, fan and display design etc.
There are even tools that help you calculate the amount of storage you'd need by inputting the quality and quantity of files and multimedia you intend to store on your home NAS device.