The wireless earbuds market is a crowded and highly competitive one; prominent brands find it difficult to differentiate themselves and stand out.
Perhaps, this is why Samsung decided to go left-field with the design of its latest earbud, dubbed the Samsung Galaxy Buds Live. This earbud was unveiled at the 2020 Samsung Unpacked event.
Advertisement - Continue reading below
Here are 5 things you should know about the new Samsung Galaxy Buds Live.
1. Eccentric Design
The design of this earbud is really striking and eye-catching. Samsung designed the buds to look like a kidney bean. This, to me, is the most innovative new true wireless earbuds this year. They look totally different from the norm.
Apart from the bean-shaped design, this earbud also doesn't come with the conventional silicon tips that go into the ear, as well as the stem you find on buds like Apple's AirPods Pro. The speakers were designed to point directly into your ear canal instead.
It is available in three colors: Mystic White, Mystic Black, and the signature Mystic Bronze color, which is reflective.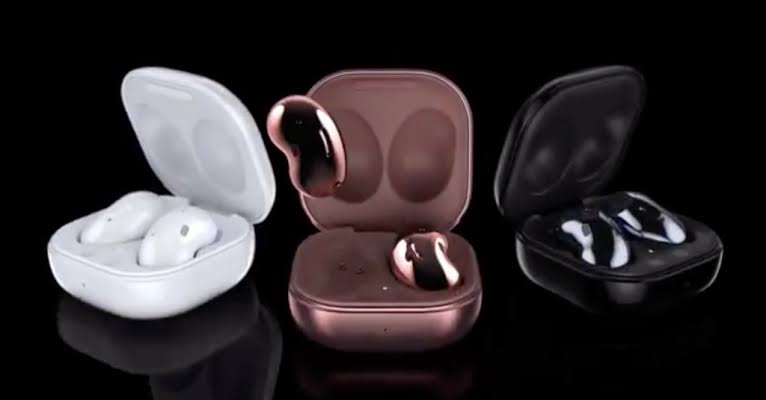 2. Unique Air vent
According to Samsung, this unique air vent is designed to allow airflow, which produces better sound quality and gives users the feel of a live concert. This makes the Galaxy Buds Plus is a better choice because they create more isolation.
3. Average Water-Resistance Rating
This bud sports an IPX2 rating (splash and sweat resistance). The issue here is that too much sweat (when gyming or exercises) might damage the Galaxy Buds Live. Likewise, you can't use the Galaxy Buds Live in the rain.
Advertisement - Continue reading below
Also, considering that the Galaxy Buds Live is an upgrade from the Galaxy Buds Pro (also rated IPX2), one would expect that this new earbud will be rated higher —given that the AirPods Pro is IPX4 (water-resistant).
4. Key Specifications
Find the technical specifications of the Samsung Galaxy Buds Live below.
Design: 12mm speaker driver with bass duct tuned by AKG, as well as three microphones
Water-resistance: IPX2 water-resistance (splash and sweat-resistance
Case: Yes, Compact charging case
Battery: 472mAh (8-hour of battery life)
Quick charging: 5-Minute quick charge for 1-hour of battery life
Charging options: Wireless charging/ USB-C charging
Price: $169
5. Price and Availability
The Samsung Galaxy Buds Live is going for $169. Compared to other competing true wireless earbuds with active noise cancellation, the Galaxy Buds Live quite affordable.
The earbuds went on sale on August 6 in select markets around the globe and should be available for sale in stores around Africa in the coming weeks.