For a long time, fitness trackers have been considered 'dumb smartwatches' owing to their relatively limited functionality aside from the fitness tracking. The interaction with the smartphones has been relatively one sided, meaning the fitness trackers have only ever been able to relay what's been displayed on your smartphone with limited ways of interacting with the same on your tracker.
This means that you've only ever been able to view your notifications and messages on your fitness tracker with little in the way of responding to or acting on the said notifications, unless you pull out your phone.
Advertisement - Continue reading below
The Huawei Band 7 changes this a little bit. You'll now be able to reject calls with a custom message, or even respond to messages from texting and a few supported instant messaging services with a set of preset quick replies. This isn't exactly the full-fledged custom response feature we all hoped for but it is a start.
How to set custom replies on your Huawei Band 7
To set your custom replies on the Huawei Band 7, you will need to have it all set up and connected to your smartphone. The guides on how to do this are linked below.
In my demonstration, I used the Huawei Band 7 connected to a smartphone running Android 13. This should work on all supported Android versions but I am not sure about the situation on iOS. This post will be updated with that info.
---
---
Now to set this up, follow the following steps.
Open Huawei Health App
Click on Devices
Select your Huawei Band 7 from the list of devices
Select Quick Replies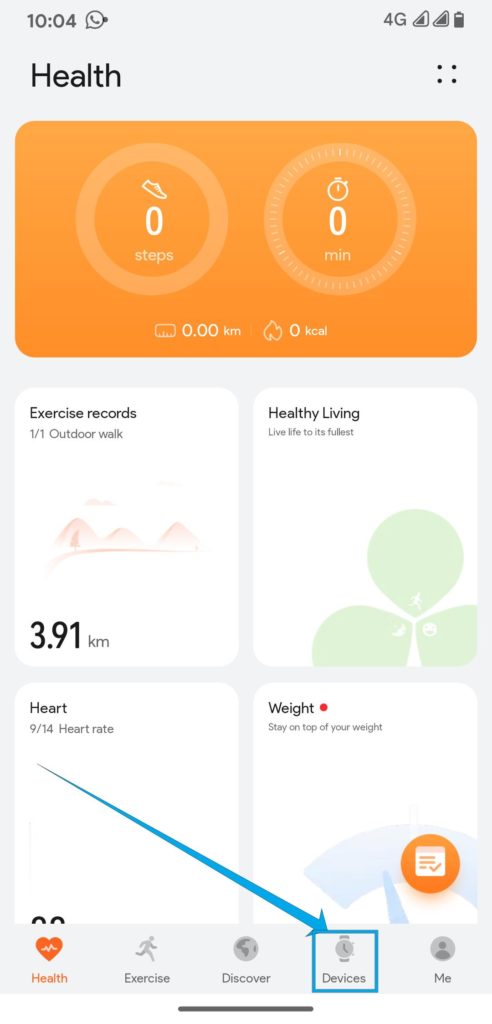 You will find a list of preset quick replies and at the bottom, there is an option to Add Reply. Click on that and add any message you'd like to be added to this menu.
Also worth noting is that you can rearrange and even delete some of these presets and add replies that you actually want to use.
Advertisement - Continue reading below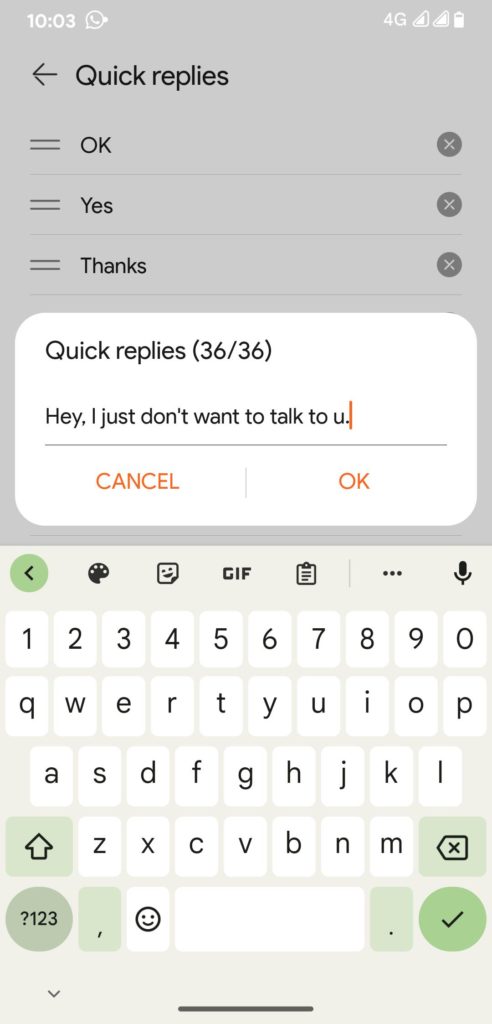 These quick replies are capped at 36 characters so you might not be able to add full paragraphs to this menu option.
Conclusion
This might not be the magic bullet that makes the Huawei Band 7 a texting teen's smartphone's companion but it sure is a nice little addition. For the instances where you're in a meeting and need to decline that call quickly, or when you're driving and can't respond to that text or call, this is invaluable.
Here's to hoping that we'll see more capabilities added to the Huawei Band 7 and other fitness trackers in due course.