Fitness trackers are slowly but surely taking over. And for good reason. They offer a way to have tech on your wrist without the strain of spending smartwatch money. This, is on top of keeping your health in check by pushing you to be more active.
Huawei's latest addition to its wearable portfolio is the Huawei Band 7. This fitness tracker offers mild improvements over its predecessor and we have one in-house so over the next few weeks, we'll be pushing out content on the same, all leading up to a full review.
Advertisement - Continue reading below
Without further ado, here's the unboxing and how to set it up.
What's in the Box?
1x Huawei Band 7
1x Charging cable
1x User manual
The model I got seems to be the Chinese model with model number LEA-B19 but I am not seeing any significant difference from the global variant.
How to setup the Huawei Band 7
Out of the box, the Huawei Band 7 should be powered off with about half a battery worth of charge. You can choose to set it up as is or charge it further using the provided charging cable. I prefer to charge the Huawei Band 7 fully before turning it on.
Turn on the Huawei Band 7 by pressing and holding the power button.
Let the Band boot up to the welcome screen. Select your preferred language and click Next.
Now, on your Smartphone, go to your Play Store, HUAWEI App Store, or App Store and install Huawei Health, the Band 7's official companion app. Below are the links you need to get the app.
Once the app is downloaded and installed, open it and create an account if you don't have one. Sign in with your credentials if you already have a HUAWEI account and then proceed.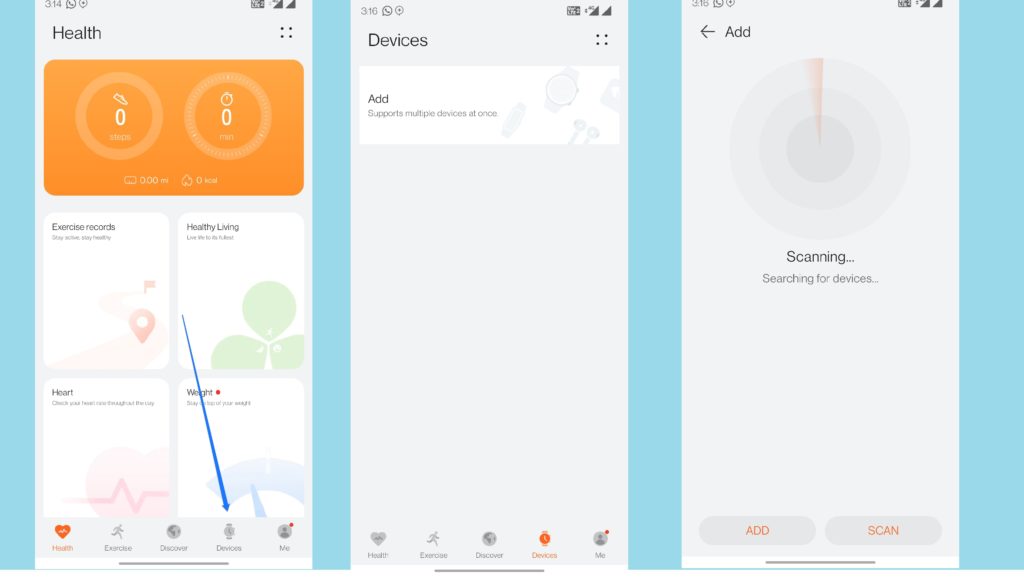 From the Huawei Health home screen, click on Devices at the bottom of the screen.
Click on Add
Huawei Health will use Bluetooth to scan for nearby Huawei wearable devices. At this point, ensure the Band and your phone are close to each other for faster pairing.
---
Related:
Advertisement - Continue reading below
---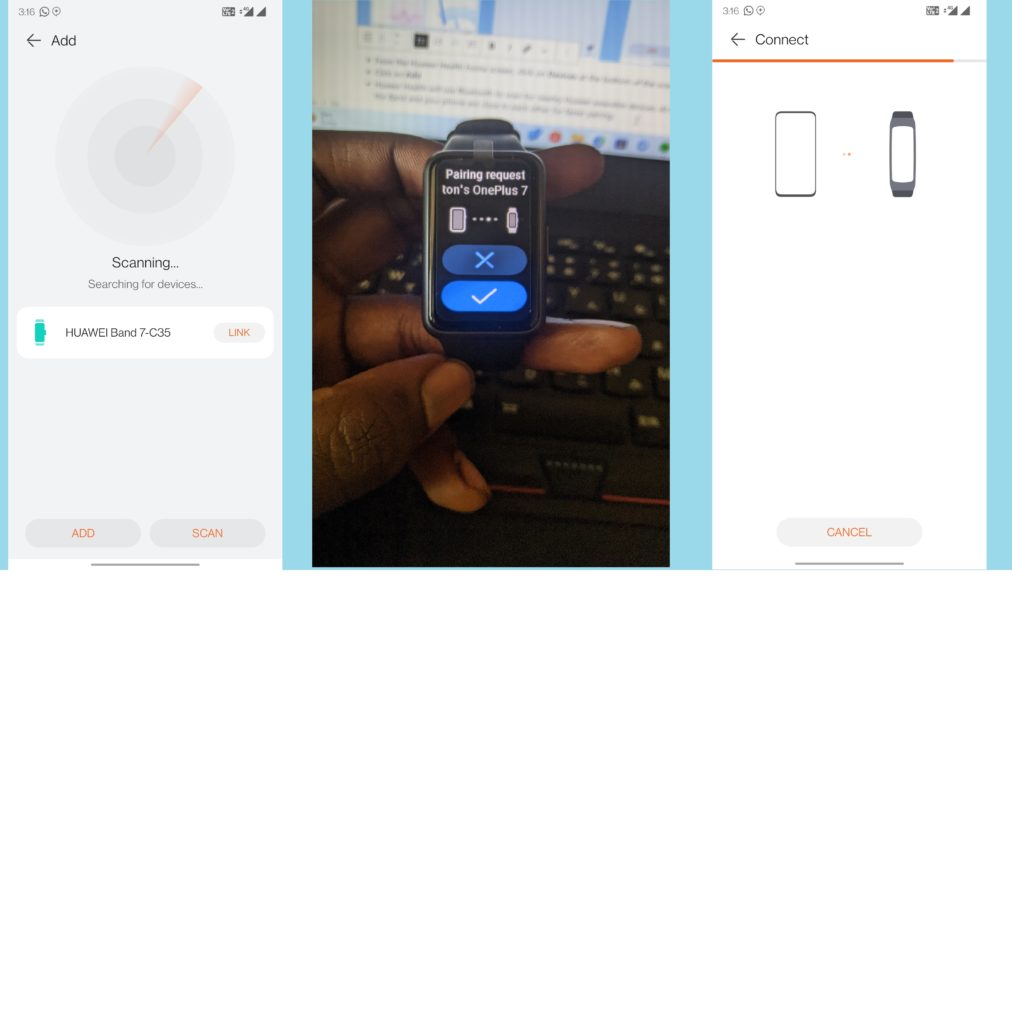 You should see your Huawei Band 7 as one of the available devices. Click on that and the pairing process should be initiated. On your Huawei Band 7, accept the pairing request and the rest should proceed automatically. Shortly, you should see the notification that the pairing is successful.
And that's basically it! Go on and give Huawei Health access to your phone's accessibility, notification, and other permissions that it needs to make the Huawei band 7 work well on your phone as a companion.