The Huawei Band series of devices offer a lot of value for money for anyone in the market for a fitness tracker. For the most part, that market is dominated by Xiaomi's Mi Band line of products but Huawei isn't slacking off either.
A few months ago we saw the launch of the Huawei Band 7, the successor to last year's Huawei band 6. This product offers minor improvements over its predecessor and in this post, we look at some of the features that set this apart from its predecessor, features that stand out, and that makes this a more compelling offer.
Advertisement - Continue reading below
Always-on Display
For a gadget that effectively takes the place of the timepiece on your wrist, fitness trackers and smartwatches ought to be able to fill in the gap by providing you quick access to the time and date.
In the interest of battery life, we have seen many budget fitness trackers ditching this feature but that seems to be changing lately. Always-on Display is becoming commonplace in many products and the Huawei Band 7 adds this feature as well.
Faster Charging
Fitness trackers are known for their endurance. These things are often rated at around 2 weeks of battery life although real-life mileage might vary depending on your usage. This means that you only ever need to charge your fitness tracker once every week or so.
This also means that it is pretty easy to forget to charge your tracker and anyone that's owned one can attest to this. This makes Huawei Band 7's quick charging feature a much welcome addition.
With a 5-minute charge you can get up to a day's worth of juice on your watch and that is impressive. You can charge it fully in under an hour, something that previous iterations would take around 2 hours to do.
Advertisement - Continue reading below
---
Related
---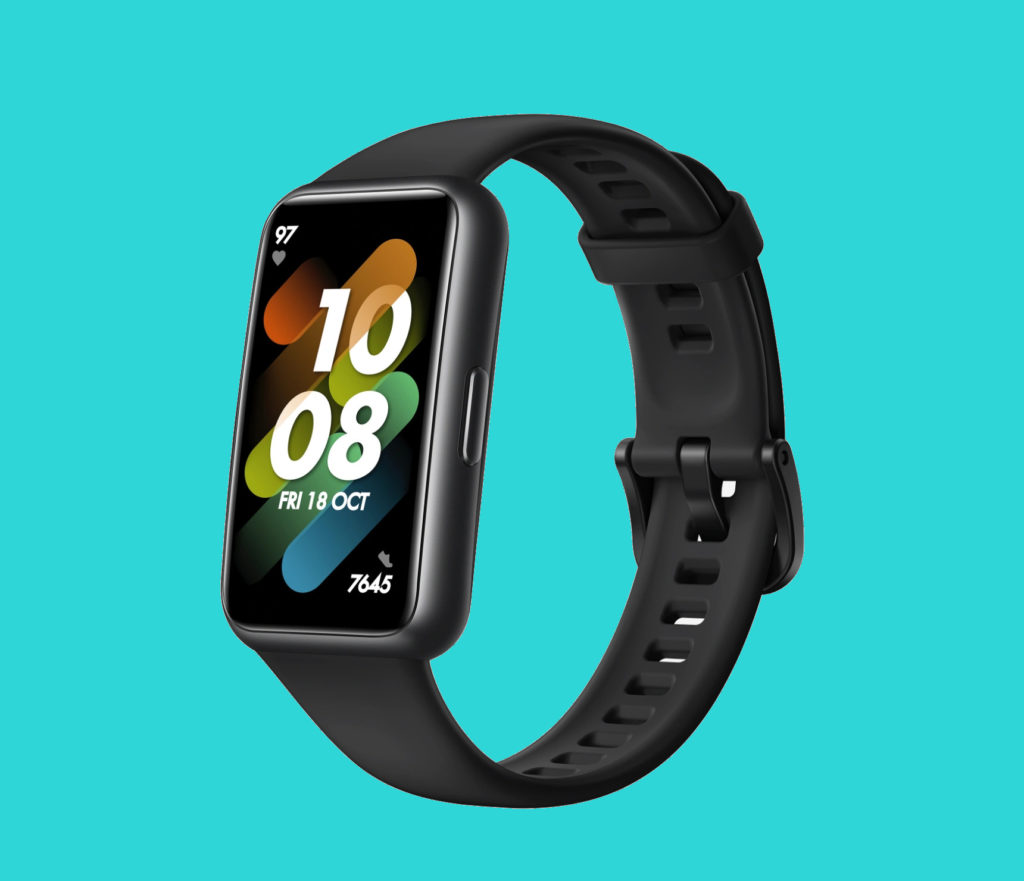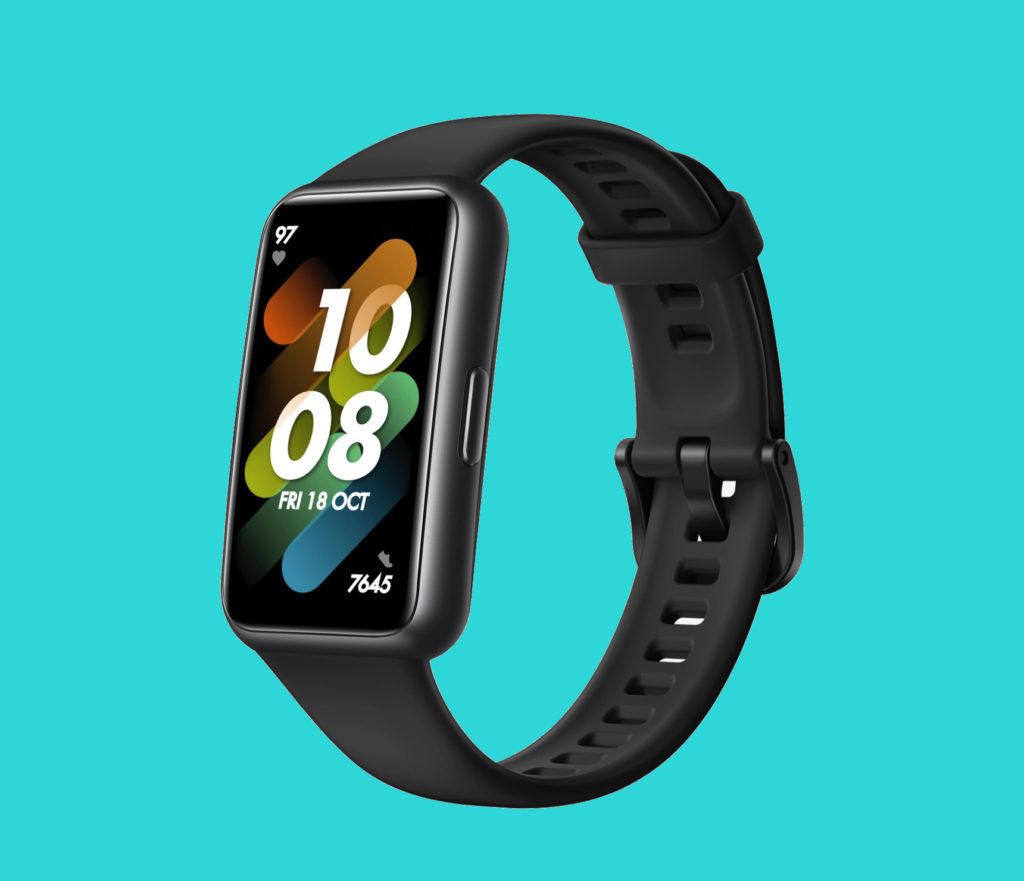 Easy Strap Replacement
Watches live on your wrist for the better part of your active day and to have a generic-looking strap on your wrist all day every day leaves a lot to be desired. Every so often, you will want to spice things up a little by changing the look and feel of your fitness tracker.
There is a very vibrant aftermarket strap scene for ecosystems like the Mi Band and while the Huawei Band 6 allowed users to swap their straps, the mechanism for removing them was not exactly user-friendly. For instance, in the entire period of owning the Honor Band 6, I haven't been able to remove the strap because they're just super stuck on there. There is also a limited amount of aftermarket straps.
---
Related:
The Huawei Band 7 comes with a rather easy quick-release mechanism for the straps. This should encourage third-party vendors to make flashier replacement straps. This also means that you can easily change the look of your fitness tracker no matter which color you purchase.
Quick Replies
Fitness trackers have long been considered 'dumb smartwatches' because they essentially relay what's being sent to your phone. There hasn't really been a way to interact with notifications on your fitness tracker. All you can do is a view and clear notifications, but that changes with the Huawei band 7.
Related: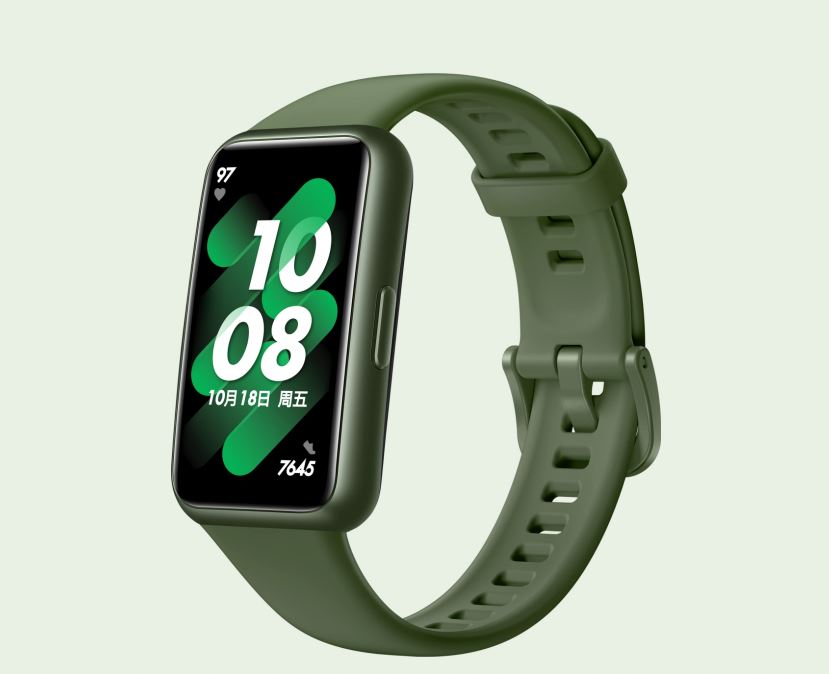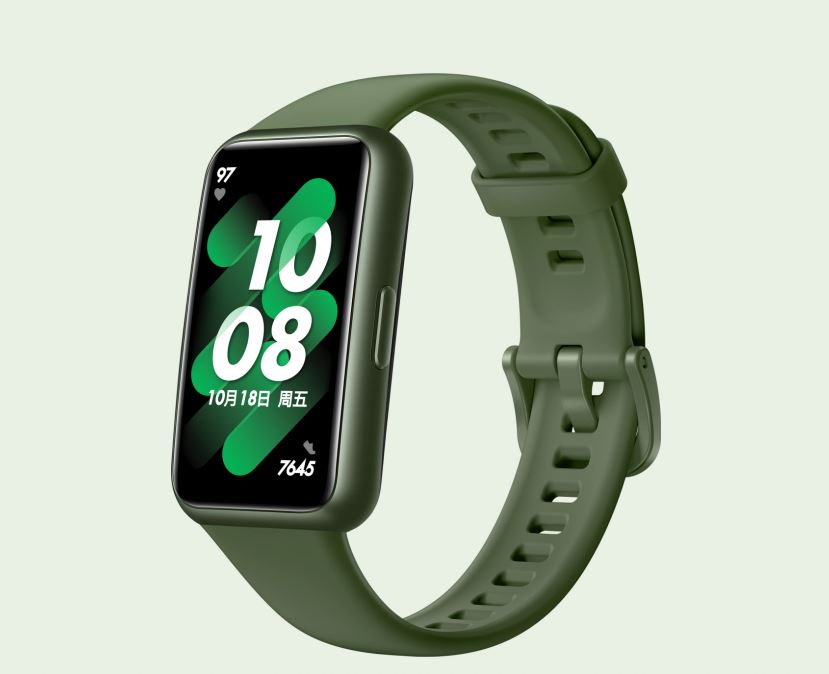 The Huawei Band 7 allows users to send quick replies to messages from popular instant messaging services and SMS from their phones. Sure, these aren't exactly the best replies but in a pinch and when you need to tell someone to sit tight until you're able to reach back, these can be useful.
Advertisement - Continue reading below
You can also reply using Emojis which I am sure the army of texting teens would love.
Solid Build
This is not a big device, to begin with. Of course, it is bigger than other products like the Mi Band 7 but remains smaller than other smartwatches.
We have seen affordable devices from other brands like Oraimo and the Huawei Band 7 is far better built than those. The device feels compact and dense, probably due to the features that are built into it.
This doesn't make it heavy by any means as it tips the scales at a mere 16 grams. This just make the device feel a lot more premium and I like that. The plastic that it is made of is not exactly fancy (no plastic is) but it should fair better than the competition.
Conclusion
The Huawei Band 7 has a lot to offer. Many are faulting its higher starting price compared to the previous generation, and its competition.
We have more Huawei Band 7 content lined up so stay tuned to Dignited for more on that including a full review and a lot more.