Every year, during its 'Unpacked Event', Samsung invites hundreds of smartphone analysts, reporters, and industry experts to witness the launch of all its new flagship devices. The 2020 edition of the company's unpacked event saw Samsung unveil its latest flagship devices; Galaxy Z flip, Galaxy S20 series (S20, S20+, S20 Ultra), and the Samsung Galaxy Buds Plus.
The Galaxy Buds Plus is an upgrade from last year's Galaxy Buds. While the new Galaxy Buds Plus looks identical to the previous version (Galaxy Buds), they have been upgraded and come with better features.
Advertisement - Continue reading below
Sleek Design (Three Colors)
It looks like Samsung decided to maintain the same sleek design as the previous Galaxy Buds. Because there is no noticeable change in physical design. Interestingly, however, is the introduction of a new color variant (Blue) in addition to the White and Black colors.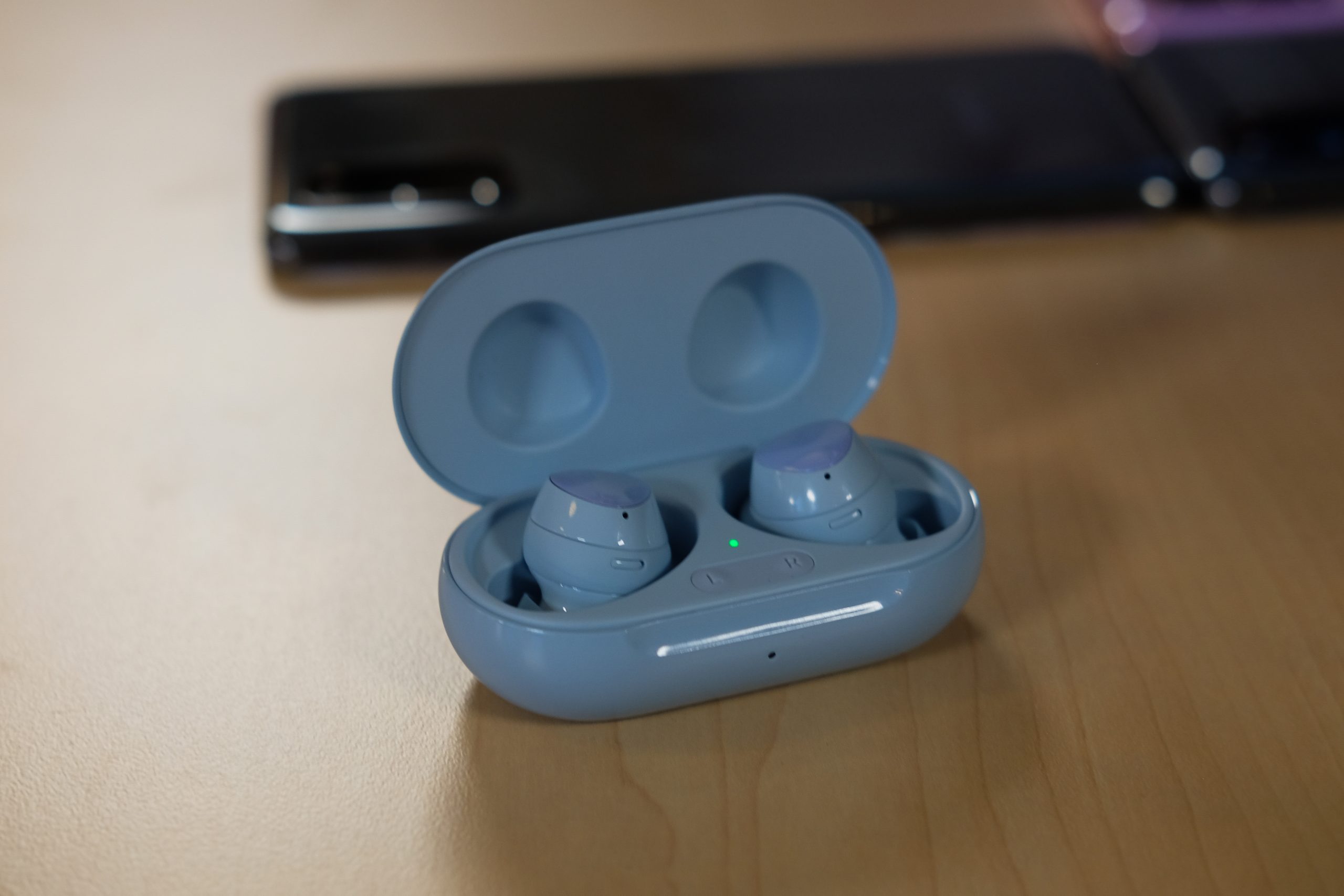 Also, the new Galaxy Buds aren't the best option for work out as its IP rating is only IPX2. This means the buds are not protected against liquid sprays and total submersion.
2-Way Speakers Delivering Sound by AKG
Samsung has maintained the same AKG-tuned drivers it used for the previous buds and other earphones it produced in the past. This new bud comes with 2-way dynamic speakers (woofer + tweeter), an upgrade from Galaxy Buds with a 1-way dynamic speaker. Samsung also claims the new speakers produce powerful bass and crisp high notes.
Extra Mic for Crystal Clear Calls
The Galaxy Buds Plus comes with 3 microphones to make sure you are heard clearly while making calls even with a lot of background noise – you no longer have to shout. Two of these mics are on the outer part of the bud, and they work with the single inner mic to block out background noise.
3-min Fast Charge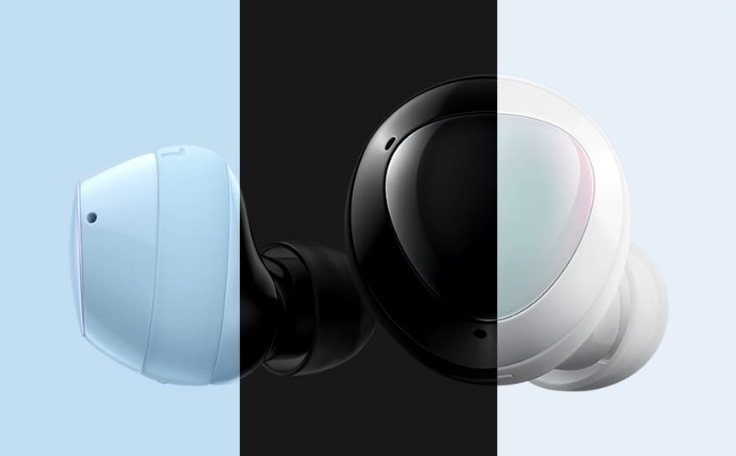 Samsung claims the Galaxy Buds Plus has a fast charge feature that lets you enjoy playtime of up to 1 hour when you charge the buds for just 3minutes. Compare this to the previous-generation Galaxy Buds that supplies 20 minutes of play from 3 minutes charge (100 minutes for 15 minutes), and you'd see ow amazing the new Galaxy Buds Plus is.
Wireless Charging
The new wireless charging feature lets you recharge your Galaxy Buds Plus on any QI compatible wireless charger.
Advertisement - Continue reading below
11 Hour of Battery Life (11 Hour With Charging Case)
Samsung claims the new Galaxy Buds Plus offers up to 11 hours of uninterrupted playtime on a single charge, and another 11 hours with the Galaxy Buds Plus charging case, making it a massive total of 22 hours of listening time.
Tap to Control
At the back of each earbud, there is a rounded triangular touch panel that serves as a control surface. The control surface lets you shift through your playlist, answer calls and adjust volume with simple taps on either of your earbuds.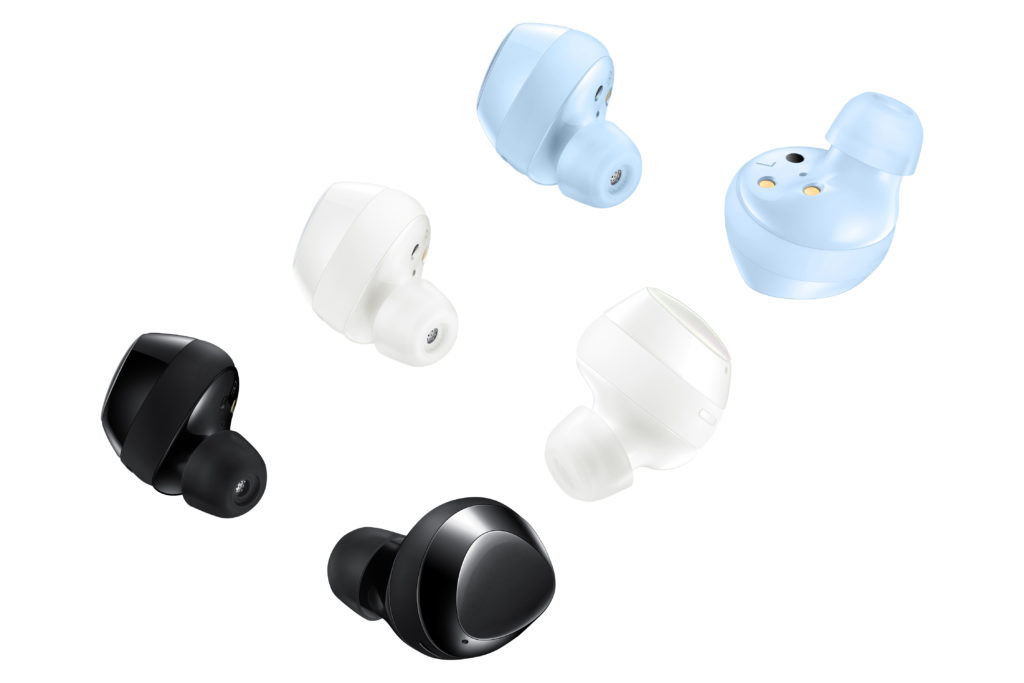 Single tap= Play/Pause
Double tap=Next song
Receive/ End call
Triple tap= Previous song
Touch & hold= Perform user-set function
You can as well customize your own tap commands for more control and freedom from your phone.
Control What You Want to Hear
The 'Ambient sound volume' feature lets you control how much of the background noise in your environment you let in through the buds. So, rather than removing your earbuds when you need to engage your surroundings, you can turn up Ambient sound volume. This is similar to the Noise Cancellation feature on the AirPods Pro.
Key Specification
Color: White, Blue, Black
Dimension: 17.5 x 22.5 x 19.2mm (Charging case: 38.8 x 70 x 26.5mm)
Weight: 6.3g (Charging case: 39.6g)
OS: RTOS
Connectivity: Bluetooth 5.0
Battery: 85mAh (Charging case: 270mAh)
Compatibility: Samsung, other Android: Android 5.0 or higher & RAM 1.5GB above.
There is a battle for supremacy amongst earbuds brands, and Samsung and Apple are obviously at the top here. With these improvements made by Samsung to its new Galaxy Buds Plus, we expect Apple to also match those features when it releases its new AirPods later this year.
You can check out the specs differences between the old Galaxy Buds and the new;y-launched Galaxy Buds Plus here.
What are your thoughts on this new high-tech earbud from Samsung?