WhatsApp just recently updated its privacy policy and this has got a lot of its users talking and worried as well. If you're yet to see a pop-up when trying to access WhatsApp, with a notice of privacy policy changes set to come into effect on February 8, 2021, surely you'll get it in the coming days.
Since the talk about privacy policy changes began, many WhatsApp users have started considering other options (Signal, one of them), especially after Tesla CEO, Elon Musk, tweeted that he uses the app, and not WhatsApp.
Advertisement - Continue reading below
What is Signal?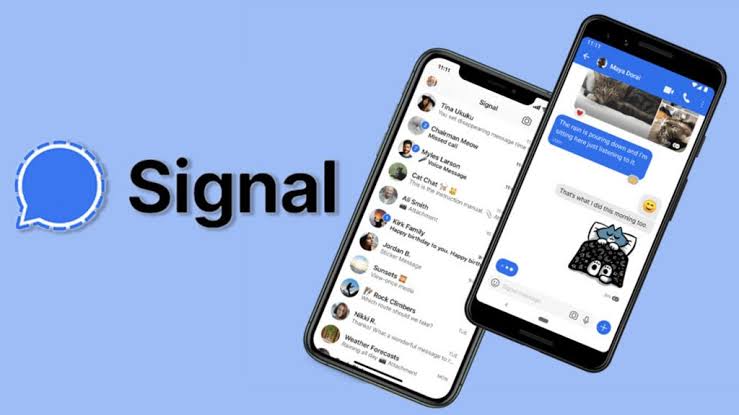 Surprisingly, Signal has been around since 2014 but not much attention was paid to it. The messaging app was developed by the Signal Foundation, a foundation created by WhatsApp co-founder Brian Acton and Moxie Marlinspike, an American cryptographer.
Signal, just like WhatsApp, is a cross-platform encrypted messaging service that lets users send messages, make audio and video calls, share photos, videos, documents and links with friends.
A Reliable Alternative to WhatsApp?
Signal pays a lot of attention to the privacy of its users. Asides the end-to-end encryption for messaging, calls, account information such as profile name and picture, Signal has a couple of other privacy-focused features: Group chats in Signal are only known to the user, option to turn on or off typing indicators which show when a message is being typed, set up a security PIN keep your account safe, etc.
Also, Signal is open source, which means the source code used to develop the app is available publicly for other developers to examine. This means it is less likely to have hidden vulnerabilities.
Perhaps the main reason to consider Signal is that you will no longer have to worry about Facebook's continuous lack of respect for user data and privacy.
The app is available on iOS (iPhone, iPad, Mac), Android, Windows, and Linux devices.
Advertisement - Continue reading below
Featured Image: Gizbot.com