Facebook is continuously integrating all of its platforms. As a result, for Instagram and Facebook, it is much easier for users to cross-manage content and marketing on both platforms. But to do this successfully, you'd have to link your Facebook page and Instagram business account.
As a business owner, digital marketer, or creator, you should definitely connect your Facebook page to Instagram so it harmonizes your activities. And you shouldn't even worry about individually tracking these activities, as Facebook reports segregate them.
Advertisement - Continue reading below
Here are a couple of things that happens when you connect your Facebook page to your Instagram business account.
---
READ MORE: How To Find People on Instagram Using Phone Numbers.
---
What Happens When You Connect Both Accounts
Admins will be able to create and manage Instagram ads from Facebook and also respond to comments on the ads
From the Facebook inbox, page admins can read and respond to Instagram comments and direct messages
Anyone logged into the connected Instagram account can share posts directly to the Facebook page and vice-versa
Page admins can view and manage customers' contact information from the contact tab on Facebook
Page admins can add stories from Instagram
Business contact info like email address, phone number, business address can be synced between the two platforms such that updates/changes made on one platform will appear on the other
How to Connect Your Facebook Page to Instagram Business Account
To connect your Facebook page to your Instagram business account, follow the steps outline below. Note that you must be an admin or editor of a Facebook page to be able to do this.
Click on the Pages section on the left hand of your Facebook homepage. This shows all the Facebook pages you manage
Select the Facebook page you want to connect
Scroll to the bottom of the page and click on Settings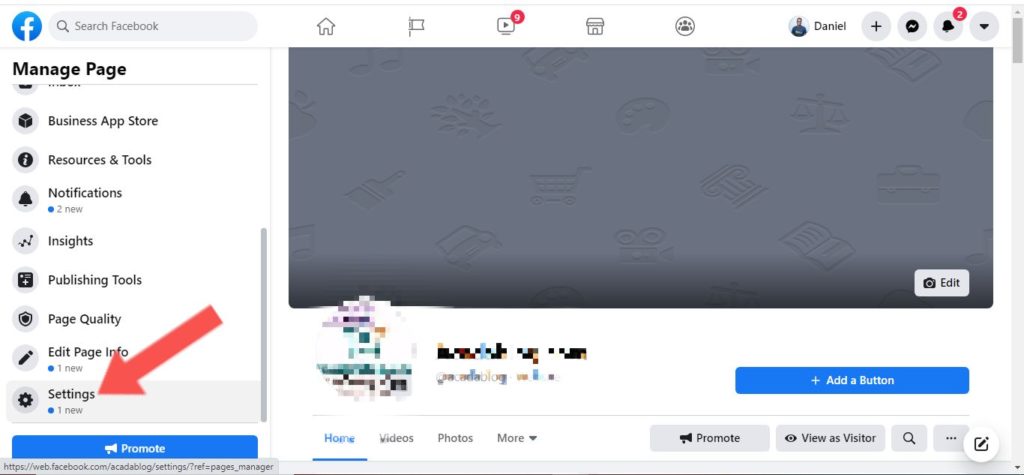 Click on Instagram on the left column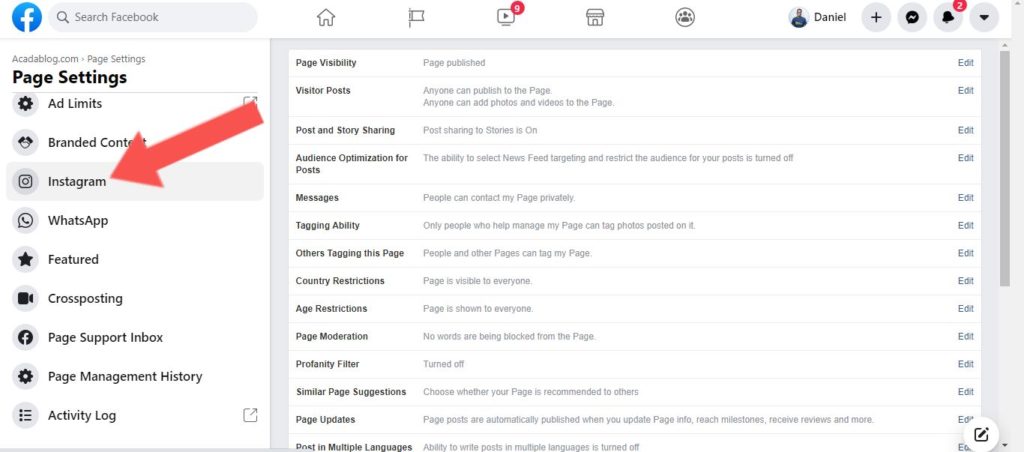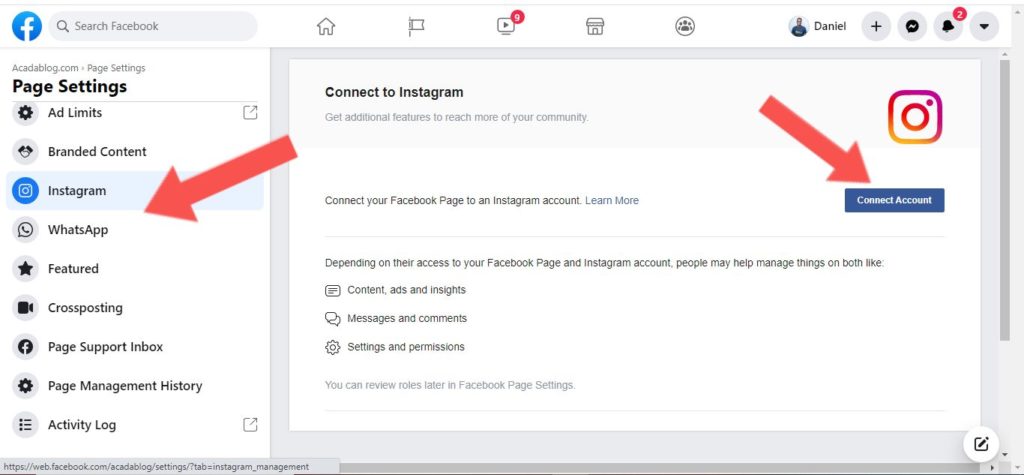 Enter your phone number, username, or email, and password and click Log In
Your Facebook page will be connected with your Instagram business account
Try it out and let us know in the comments section what your cross-platform experience is after. We imagine it'll be great.