Seven of the best Chrome extensions for Digital Marketers. Read on…
One of the many selling points of the Chrome browser is the availability of Extensions. These are tools that allow you to carry out certain tasks instantly, while still browsing on Chrome. Some of these tasks would have required a much longer process of logging in to a dashboard or websites but extensions make them very easy.
Advertisement - Continue reading below
Digital marketers do a lot of work. Hence, it is pertinent that they get tools that make all of these works much easier. Some of these can be made easier with some chrome extensions.
This post highlights 7 Chrome extensions that a digital marketer should know about. But first, how do you install chrome extensions.
How to Install Chrome Extensions
Follow the steps below to install extensions on your computer chrome browser.
Visit the Chrome webstore for extensions on the Google Chrome browser.
Search for the extension you want to install. (Search box is on the left).
From the results page, click on the appropriate extension.
Click the "Add to Chrome" button.
Click "Add extension" on the pop-up that shows.
You can "Turn on sync" to be able to use the extension across all your PC devices.
7 Chrome Extensions For Digital Marketers
1. Buffer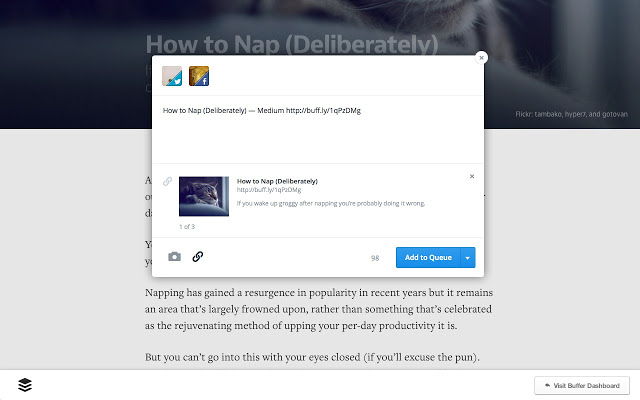 Want a much easier way to schedule content without having to go the long way of downloading the Buffer app? You can install the chrome extension instead. With this, you will be able to visit different websites and schedule to Buffer directly from those other sites. You can also post articles directly to social media or to be scheduled.
2. MozBar
This is an all-in-one SEO toolbar that gives you instant metrics when viewing a page or a Search Engine Results Page. With this tool, you can do many SEO related tasks including highlighting keywords on a page, accessing page authority and domain authority of any site, export SERP page into CSV and more.
3. Grammarly
Every marketer is putting out content, written content inclusive. Grammarly is a tool that helps you write better, improve your text, check grammar errors, check your spellings, enhance vocabulary, correct writing mistakes and more. You also have access to these functions if you install the Grammarly Chrome extension.
Advertisement - Continue reading below
4. Keywords Everywhere
If you want to view keywords search volumes, CPC & competition on multiple websites, keywords everywhere is the go-to chrome extension. Also, as you carry out Google searches, you can use the tool to view related keywords to the ones your search contains. This could prove useful in keyword research.
5. Tag Assistant
This chrome extension helps you confirm if your installed tags are working fine. Tags like Google analytics, remarketing tags, Google ads tags are usually installed in the backend of websites to track certain actions. Tag assistants help check that the installation is correct and alerts you if it isn't.
6. SocialBlade
With the Social Blade extension on Chrome, you get to see social media stats. This cuts across various platforms like YouTube, TwitchTV, Twitter, and Instagram. For YouTube, the extension adds a box to the right of the video you're watching and shows the most important statistics from Social Blade about the channel.
7. Bitly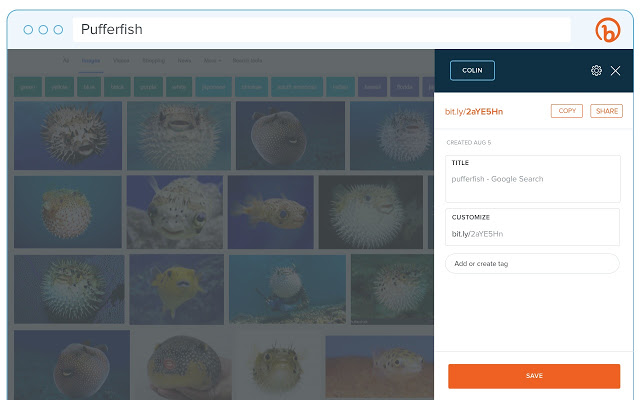 With the Bitly Chrome extension, you can now shorten your links directly from your browser. You can copy, customize, and share your links straight from your browser. Shortening links with Bitly help with measurement. And this is a very crucial part of the job for every digital marketer out there.
Obviously, Chrome extensions are quite useful. To everyone. They are one of the features that make Google Chrome, well, Google Chrome.
So, tell us, which of these Chrome extensions for Digital Marketers suit you use the most? Which have you tried that isn't on this list? Do let us know in the comments section.