A browser extension is a small software module for customizing a web browser. Browsers typically allow a variety of extensions, including user interface modifications, ad blocking, and cookie management. All these are meant to improve/add a little more functionality to your normal web browser.
In this post, we shall look at a few of our top picks. It is also important to note that while some of these might be browser-exclusive, most do cut across and are available through your browser of choice's own Extension store.
Advertisement - Continue reading below
LastPass
We have covered a lot of content on Password Managers on this platform and LastPass is one of our top picks. It is simple to use, is available across a wide range of platforms from Android to iOS and on most of the popular browsers we have today.
LastPass gives you a simple way to store your Passwords to any number of online services while giving you the task of remembering just one Master Password; a single password to rule them all.
Grammarly
Your writing says a lot about you as a person. If you do any form of writing on your computer, be it blogs, online papers, or even good old-fashion e-mail, then chances are that you have come across this useful tool.
Grammarly is a rather powerful tool that checks your writing for everything from grammar mistakes to little spelling errors, helps you cut down on long unnecessary text among a whole host of features. It is available on almost any web browser out there, on Android as a Keyboard app, on Microsoft Office Suite of apps as an addon and on the web.
AdBlocker Plus
Advertising is the main source of income for many websites online. While this is an acceptable practice when properly implemented, some websites go a little bit crazy. For that reason, the internet is awash with bad ads that are either poorly optimized for many site visitors or are infused with malware and trackers that follow you across the internet.
Have you ever Googled for a pair of jeans and now no matter where you are on the web, you can't seem to shake off jeans ads? Well, you're being tracked.
Advertisement - Continue reading below
AdBlocker Plus is a nifty little browser extension that does away with many of these bad ads.
Facebook Container
Today, Facebook is undoubtedly the king of social media and as such, it is beneficial for websites to at least, incorporate some 'Facebook' onto their platform, be it in form of "Sign in with Facebook" buttons or "Share" buttons. But then Facebook doesn't exactly have the best history with user data privacy and any Facebook on your surfing escapades could prove to be a loophole, a ploy to get your data onto Facebook servers.
To combat the far reaches of Facebook, the good folks over at Mozilla came up with a browser extension dubbed Facebook Container. This extension does exactly that, limit the reaches of Facebook across the pages that you are visiting on the web.
Read More: Mozilla creates Firefox extension to prevent Facebook from tracking you
The pages you visit on the web can say a lot about you. They can infer where you live, the hobbies you have, and your political persuasion. There's enormous value in tying this data to your social profile, and Facebook has a network of trackers on various websites. This code tracks you invisibly and it is often impossible to determine when this data is being shared.
Honey
A favorite for people that do a lot of online shopping, Honey does one thing and does it pretty well. When shopping online on the major e-commerce platforms like say Amazon, eBay, and the likes, Honey searches the entire web for coupon codes. It then applies the discount codes hence saving you money. The coupon codes might not be worth much but keeping the extension installed and using it at check out more frequently and over time, these little savings do add up really quickly.
Honey is basically free money, and it is also free to install and use. It is honestly one of those extensions you install and forget about.
Advertisement - Continue reading below
Pocket
At this point, I have been using Pocket on my phone for years. It is an application and web service for managing a reading list of articles and videos from the Internet. It is available for macOS, Windows, iOS, Android, Windows Phone, BlackBerry, Kobo eReaders, and web browsers.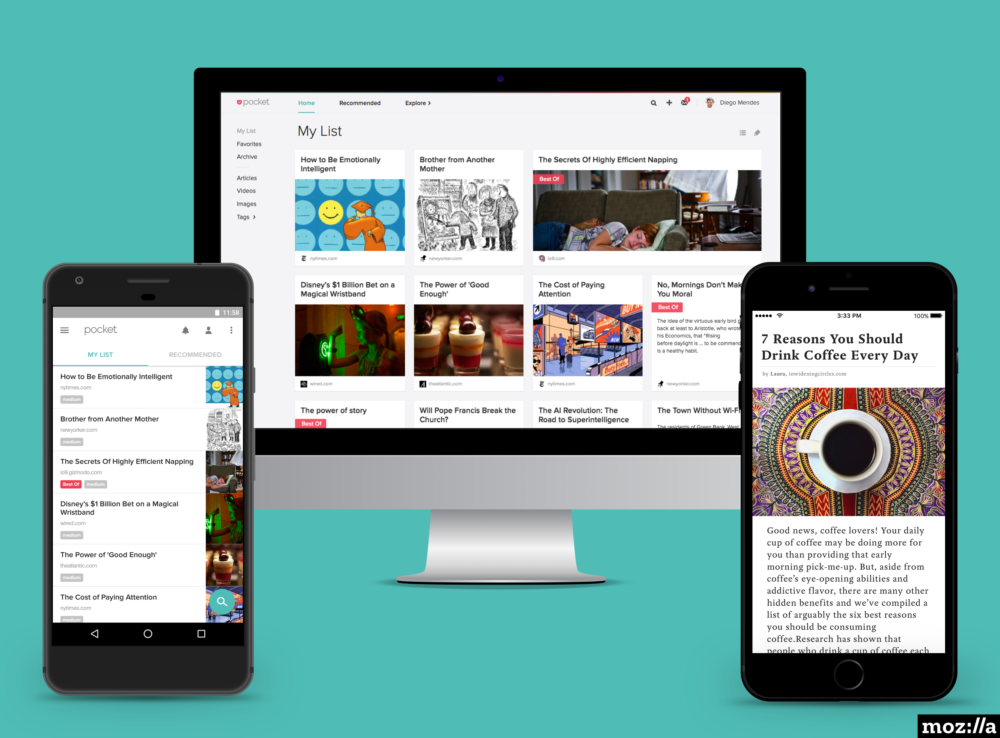 You come across an interesting read online but don't have the time to read through it, add it to pocket. The Pocket browser extension is a single button that you click on and boom, the whole article is sent to your reading list, available in a stripped-down format across all your synced devices. To get Pocket on whichever device or browser you are on, visit this link.
The internet has become an integral part of our lives today. Our web browsers are like our vessels into this world and a comfortable vessel is a key to the whole experience. Browser extensions act to soup-up our experiences and finding the right one is an equally important task. What is your go-to web browser? Do you use any browser extensions? If so, tell us which ones in the comments below.