Facebook has finally launched 'MarketPlace' in Nigeria, five years after it first introduced the service. Marketplace is a platform for buyers and sellers within the same location to find each other easily and trade.
Although buying and selling have been happening on Facebook in Nigeria for some time now, the marketplace feature will help sellers easily find potential customers close to them. Buyers too can quickly and easily find sellers of particular items in their locality.
Advertisement - Continue reading below
All You Need to Know
Eligibility
Only Facebook users who have been on Facebook for some time and are at least 18 years old can use Marketplace. This is to help curtail the prevalence of scam accounts & prevent fraud.
It is Free
Unlike some eCommerce platforms that charge a percentage to listing your product on their platforms, Facebook Marketplace is completely free for individuals to sell on.
How to Get Started
Step 1: Log in to Facebook on from your computer
Step 2: From your home feed, click on Marketplace from the menu list on the left side of your screen.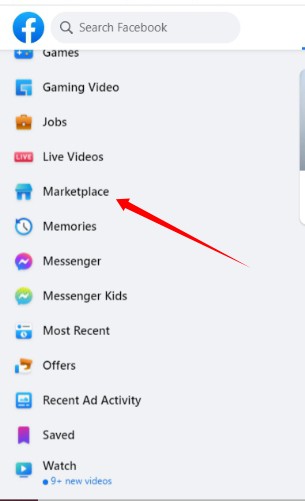 Step 3: To put an item up for sale on the marketplace, select Create New Listing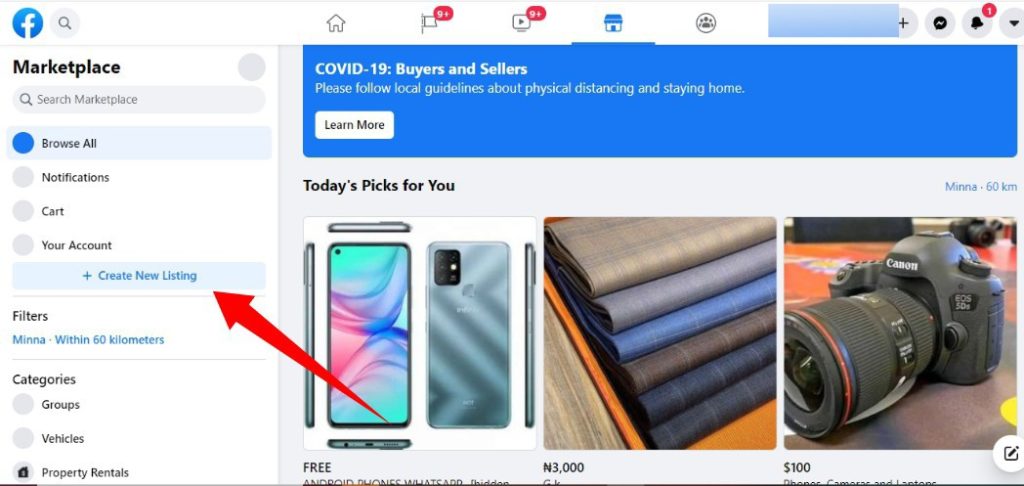 Step 4: You can then select the category of product you want to sell: Vehicles, Homes, etcetera. It could even be a job opening/posting.
Advertisement - Continue reading below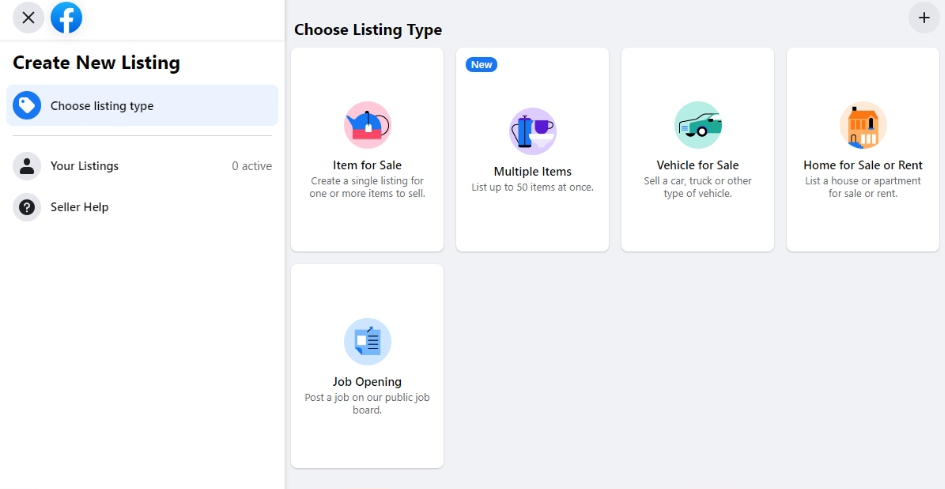 Step 5: Once you select a category, a new window will appear where you can then input the item details.
You can add an image, title, description, category, condition (new or used), price, location, etc.
Step 6: Hit Publish when you're done.
To list an item on Marketplace from the Facebook mobile app, click the hamburger menu icon from your newsfeed and scroll till you see Marketplace.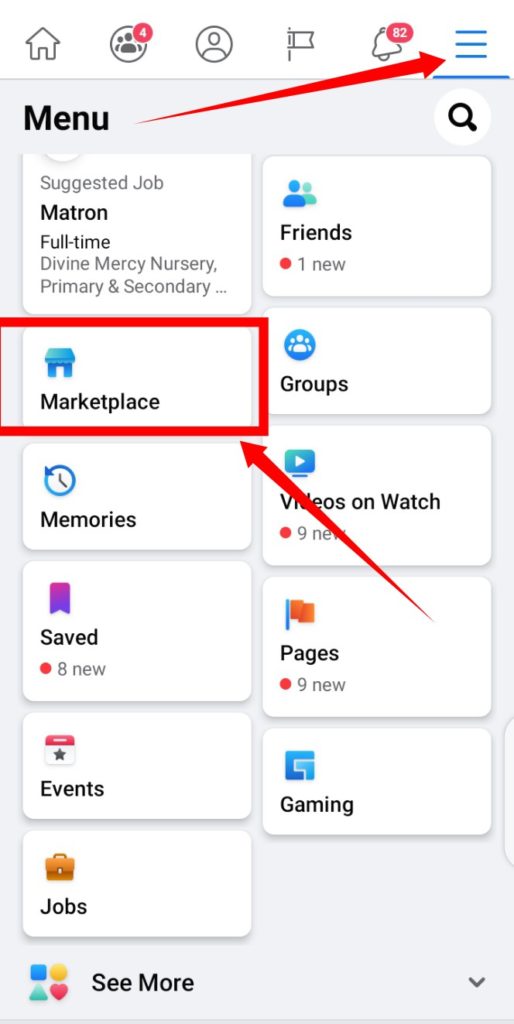 Tips to Guide You on The Marketplace
Make sure you take really clear pictures of the item you intend to sell in a properly-lit environment. Also, take multiple images from different angles to show highlights that might be important.
If you're buying, always ask or carefully examine if there are defects with the item.
Meet with the seller physically before you make payment for any item.
Make sure the meeting location is a public place. Never invite a seller or buyer into your home.
If you suspect a seller (or a product) is fraudulent, you can report to Facebook.