Many advertising platforms have different techniques through which they serve relevant ads to their users. Google, specifically allows advertisers to target ads based on the users' interests. The search engine giant tracks your online behavior; this explains why you're likely to see ads from companies relating to things you search on the internet and websites you visit.
While this might be a great tool for both advertisers and most users, some people prefer not to be served personalized ads and want to stop it. The major concern these people have with personalized ads (a.k.a interest-based advertising) is privacy invasion.
Advertisement - Continue reading below
If you fall in this category, we composed this guide to show you how to stop personalized ads on platforms owned by Google.
---
READ MORE: How to Stop and Remove Pop-up Ads on Android devices.
---
Stop Personalized Ads for Google Platforms
1. From Your Google Account Dashboard
Visit your Google account dashboard via this link.
On the left navigation panel, click on Data & Personalization.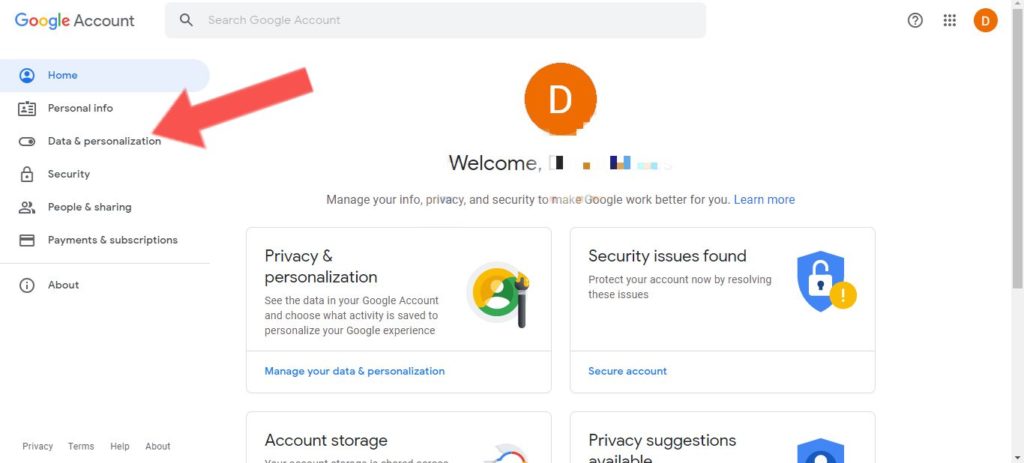 Scroll down a bit and click Ads personalization.

Toggle the button next to Ad personalization is ON.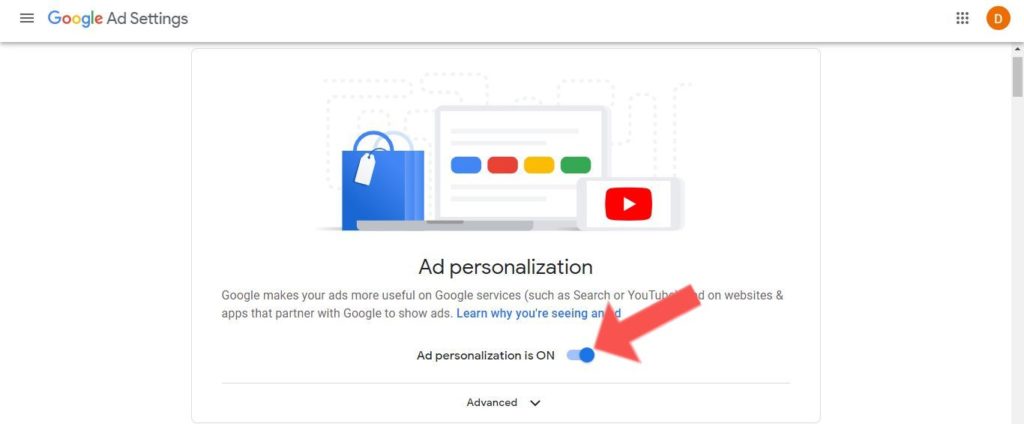 Once the button is toggled off, you won't see personalized or interest-based ads on any of Google platforms anymore.
2. From Ad Settings
Visit the Google Ad Settings page via this link. You'll be required to log into your Google account if you haven't done that already.
Toggle off the button next to Ad personalization is ON
That'll stop interest-based ads from being shown to you on any of Google platforms.
Choose What Interests to See Ads For
Another way to control the kinds of ads you see is to choose what interests you want to see ads for.
Here's how it works: Google curates a list of things you're likely interested in and shows you ads based on your online behavior, websites you visit, and things you search for. You can then choose the interests you'd love to see ads on.
Follow the steps below to achieve that:
Advertisement - Continue reading below
Visit the Google Ad Settings page via this link.
If the Ad personalization button is off, toggle it on.
Scroll to the How your ads are personalized section. You'll find a list of interests curated by Google.
Click on any of the interests and click Turn off.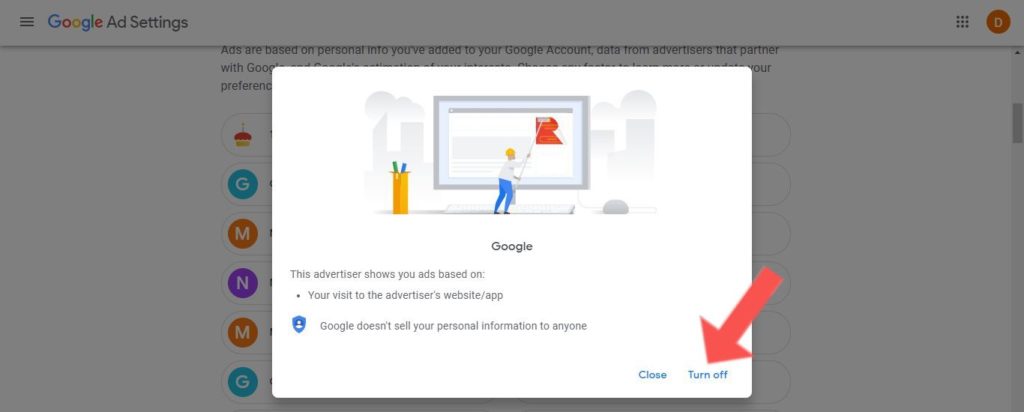 You won't see ads based on that particular interest anymore.
Do this for other interests that you don't want to see ads for.
What Happens When You Stop Personalized Ads?
If you completely turn off ad personalization on Google, your info will no longer be used to personalize your ads. However, ads can still be targeted with info like your general location or the content of the website you're visiting.
Google platforms that this affects include YouTube, Search, Gmail, Play Store, and other Google ad partners, apps, and websites.