The rise of e-commerce in Nigeria is remarkable. This growth has nudged many companies to provide solutions for the industry. A great example is payment companies creating platforms to enable online businesses to sell and receive payment easily.
This has led to the launch of various "Stores" by these companies. Basically, online stores allow retailers to list their products, add product photos, receive and manage orders, receive payment, sort out order deliveries (for some of them).
Advertisement - Continue reading below
A major advantage that this also provides for business owners is that they can own an online "store" without writing a line of code. It helps them reach a wider audience without having to invest in engineering resources.
Popular payment companies in Nigeria have launched their own version of an online store. Paystack (acquired by Stripe) launched "Commerce" to help African creators bring ideas to market beautifully. Flutterwave lets business owners bring their brand to life with "Store". While Quickteller launched "Storefront" to let you build a custom-branded store in minutes.
In this post, we'll have a look at the three stores, compare their features, and help you decide which to go with.
Something to note: For whichever platform you create your store with, you'd automatically use them as a payment partner.
---
READ MORE: Paystack vs Flutterwave: Which is your ideal payment processor?
---
Paystack Commerce vs Flutterwave Store vs Quickteller Storefront
1. Platform Features
Paystack Commerce's Features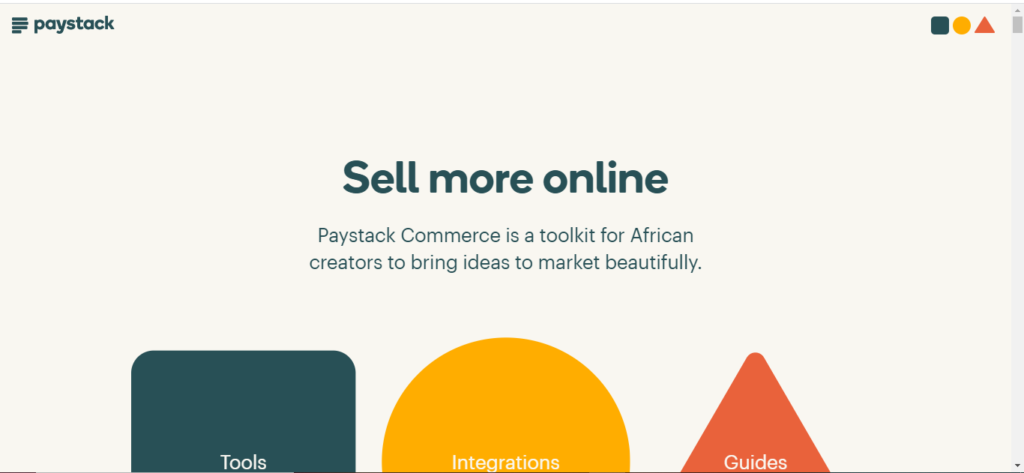 If you use Paystack Commerce, there are a couple of features you get to enjoy as you sell online.
Advertisement - Continue reading below
Some of these include uploading product images, videos, and GIFs. You can also sell products with multiple variants, customize URLs, chat with customers on WhatsApp, collect delivery fees accept gift orders, get low stock alerts, add minimum/maximum order limits, use your brand colors, and redirect users after payment.
With these features, a seller possesses total control of crucial parts of the store—store appearance, user/customer experience, etc.
Flutterwave Store's Features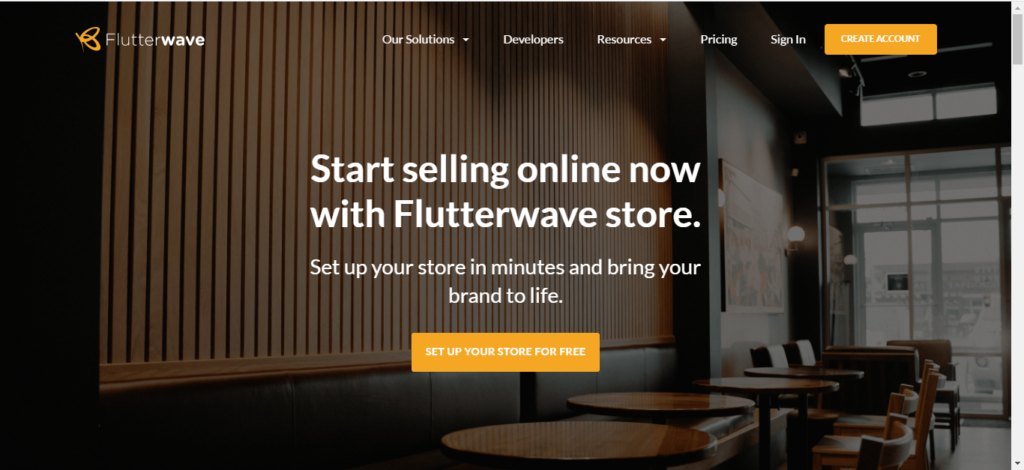 On Flutterwave Store, you can also upload product creatives, customize your store name, provide your customers with a fast, secure and seamless checkout experience, and more.
There might also be SEO benefits to using a Flutterwave Store. This is very useful to attract organic traffic from search engines. See the post below for reference: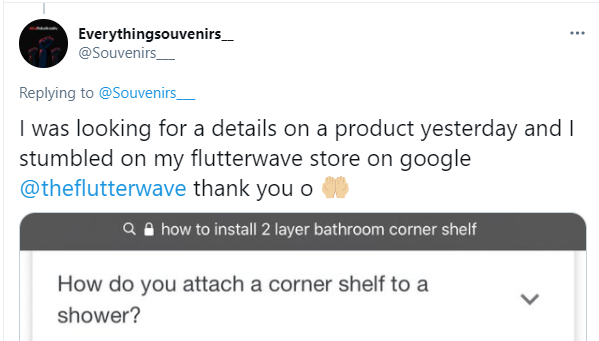 Quickteller Storefront's Features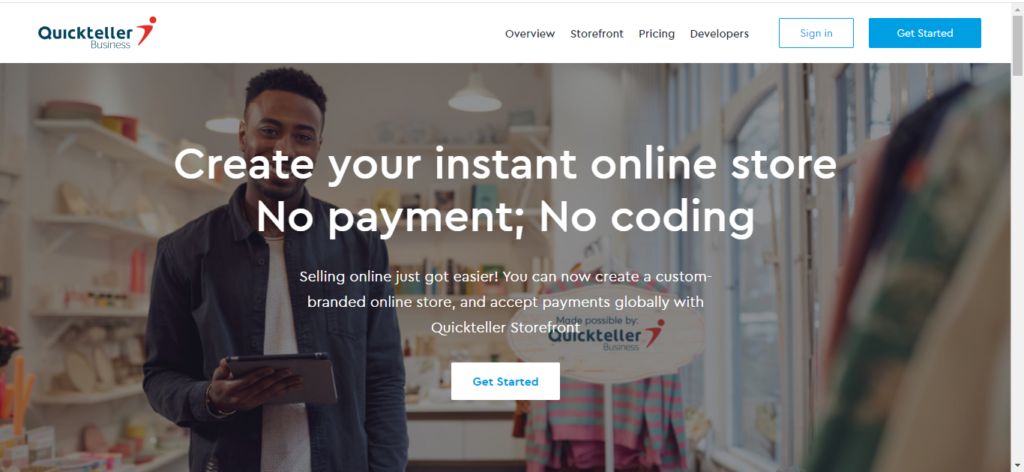 Quickteller Storefront also gives you the flexibility to brand your store to your preference. You can customize URLs and be rest assured that your Storefront will have a consistent look across all devices and is optimized for iPhone, iPad, and Android devices.
With Storefront, you can add as many products with your specifications, videos, and images.
Logistics and Delivery
Some of these platforms let you handle order delivery or leverage their partners to do them.
Paystack while you can collect delivery fees from customers, merchants will have to do their own deliveries as there wasn't any mention of partnerships with third-party delivery companies.
Advertisement - Continue reading below
Both Flutterwave and Quickteller give you an option to either run your deliveries or use one of their delivery partners. Paystack, on the other hand, lacks a delivery system. Meaning you have to handle delivery yourself.
Payment & Commission
This is an important part because like we mentioned earlier, using any of these stores would mean using their native payment platforms too. In this post, we compared Paystack and Flutterwave's pricing.
Paystack charges 1.5% + NGN 100 for local transactions. The NGN 100 fee is waived for transactions under NGN 2,500. And charges on transactions are capped at NGN 2,000.
Flutterwave charges a 1.4% processing fee per local transaction. Processing fees are also capped at NGN 2000 but unlike Paystack, there's no additional NGN 100 fee.
Quickteller charges 1.5% on local payments with local transaction fees capped at NGN 2,000. They charge 0.75% (capped at NGN 1,200) for QR payments, and 0.75% (Capped at NGN 2,000) for USSD payments.
Which Should You Go With?
If you're trying to choose which to go with between Paystack Commerce vs Flutterwave Store vs Quickteller Storefront, you should probably prioritize what your business needs are.
If your business needs features such as P2P gifting, and you're big on branding, maybe go for Paystack Commerce. If your customers are more likely to look for your products on search engines, you should consider Flutterwave Store. In the end, choosing a platform is user/business-specific.
Advertisement - Continue reading below