If you don't already know Paystack, it is a Fintech startup and payment processing company based in Lagos that lets businesses and individuals accept payments via credit card, debit card, USSD, money transfer, and mobile money on their websites or mobile apps.
In late April, Paystack's competitor, Flutterwave, decided to join the eCommerce bandwagon, with the launch of the Flutterwave Store.
Advertisement - Continue reading below
Paystack has, however, followed suit as it just announced a new feature (Paystack Commerce) to help African brands and creators bring ideas to market, beautifully.
Paystack commerce will let small business owners sell items and receive payments on the platform.
Sell Products On Paystack commerce
Before you can list your products on the platform, you will be required to create an account and provide a legal business name. To do this, visit the Paystack Commerce page and select 'Create free account'.
Sell Single Product
To create a product, visit the product page from your Paystack commerce dashboard. There, tap the 'New Product' button. A pop-up box will appear, instructing you to fill in the name, description, price, and quantity of the product you want to sell.
After providing all the necessary product details, click 'Create' and your product will go live on the platform.
You can, at any time, edit your product to add more details — gifs, videos, pictures, background color, or additional descriptions.
Advertisement - Continue reading below
Once you are done with all the necessary setup, you can then copy and share your product link with your customers.
Sell Multiple Products
If you have more than one product to sell on the platform, you will need to create a Payment Page linked to all your products.
To do this, go to 'Payment Pages' (right below the 'Product' option) and click 'New Page' and select 'Product Payment' from the pop-up that displays afterward.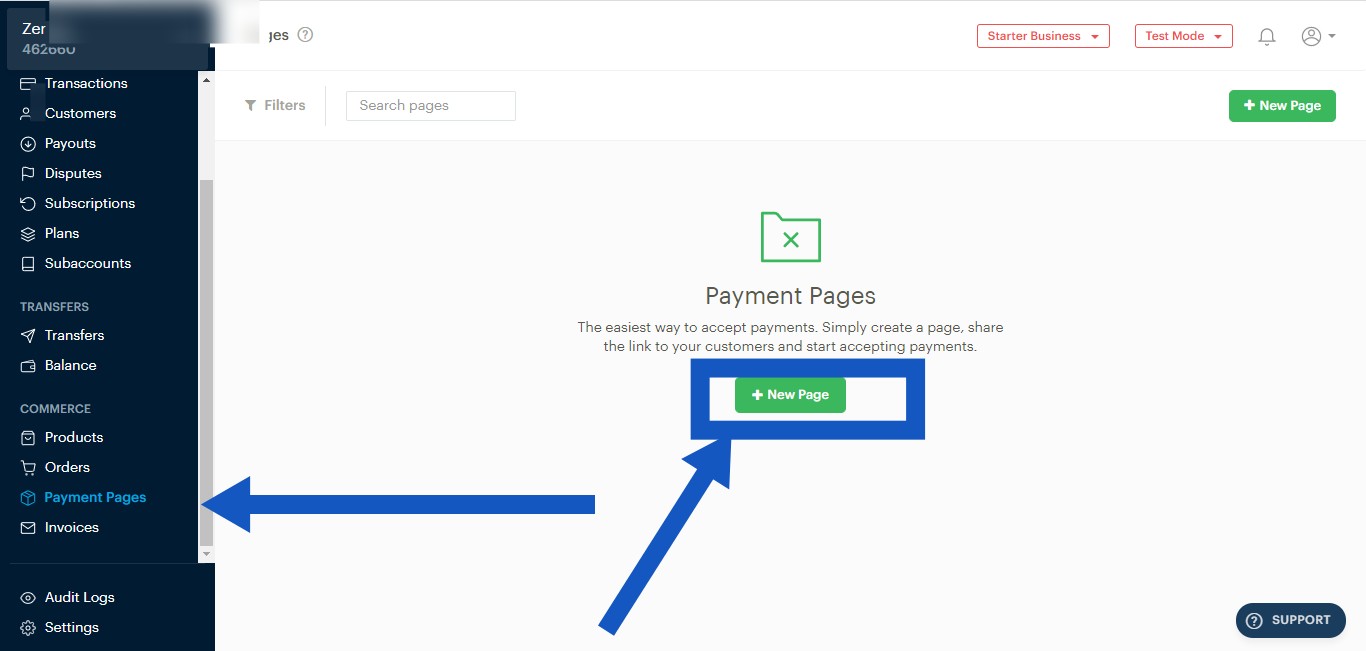 Once the product page for your product has been created, the next step would be to add your already-created single products to this page. Here, customers can have a one-page view of all your products.
To do this, click on 'Add Products' at the bottom of the page. A pop-up will appear, where you will be able to search for single products you have previously created and add them to the payment page.
What's Next?
At the moment, Paystack Commerce does not support shipping (like Jumia and the likes). When you receive orders and payments from customers on the platform, you have to sort out shipping those orders to them.
Overall, Paystack Commerce looks like a good addition to the features already available to small businesses. Paystack has promised that it is not only creating a seller tool for African brands and creators, but it will also provide them with proven promotional tools to nudge customers to make bigger orders each time they visit. We wait to see more of what Paystack's got in the bag.
Advertisement - Continue reading below