Spotify is the king of music streaming today. While competitors aren't slacking, the Swedish company continues to push new frontiers, further endearing itself among music lovers across the globe.
Recently, the company made its services available in over 80 new markets including many African countries. With that, users can now take advantage of all Spotify features that they've been previously gawking at due to geo-restriction.
Advertisement - Continue reading below
Spotify being this massive means that other players would want to associate with the service, offering deep integration among other perks. Recently, we looked at how to link Google Maps to your Spotify account. That'll allow you to enjoy playback controls on the Google Maps navigation screen so you don't have to juggle between apps when on the road.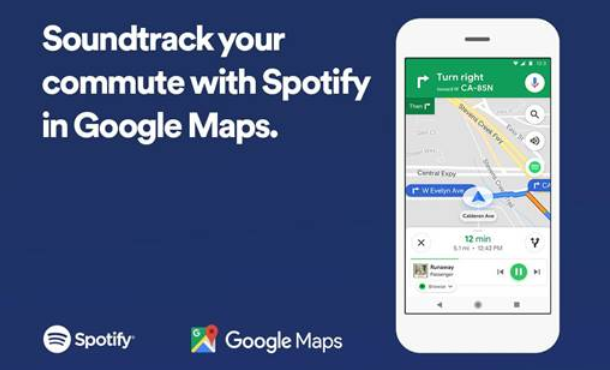 As cool that sounds, it's not the only way you can get Spotify to do a lot more than just being your go-to music streaming app.
Alarms. We hate them, majorly because they're rude reminders to get up from bed. What makes alarms even more dreadful for many is the crass alarm ringtones that are, for some reason, made to be a little too obnoxious and irritating. Perhaps to ensure we do wake up.
So, how would you like to wake up to your favorite playlists from Spotify? Well, you can!
You can connect your Alarm app to Spotify and select a playlist that Spotify will start playing in the place of a random, annoying stock Alarm ringtone. So how do you do this? By using Google's official Clock app as well as the Samsung Clock app on a device running Android 10-based OneUI 2.5.
First things first, install the latest versions of Spotify and the Clock app from the Play Store
Advertisement - Continue reading below
Log into your Spotify app and launch the Clock app.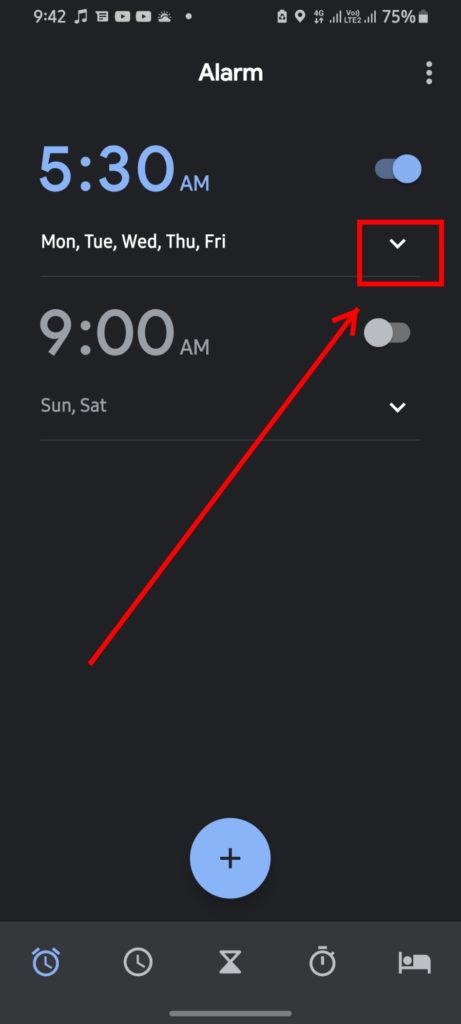 Select the drop-down arrow next to the alarm whose tone you want to customize.
If this is your first time, you should see a pop-up notification informing you that you can use your Spotify Playlist as an alarm tone.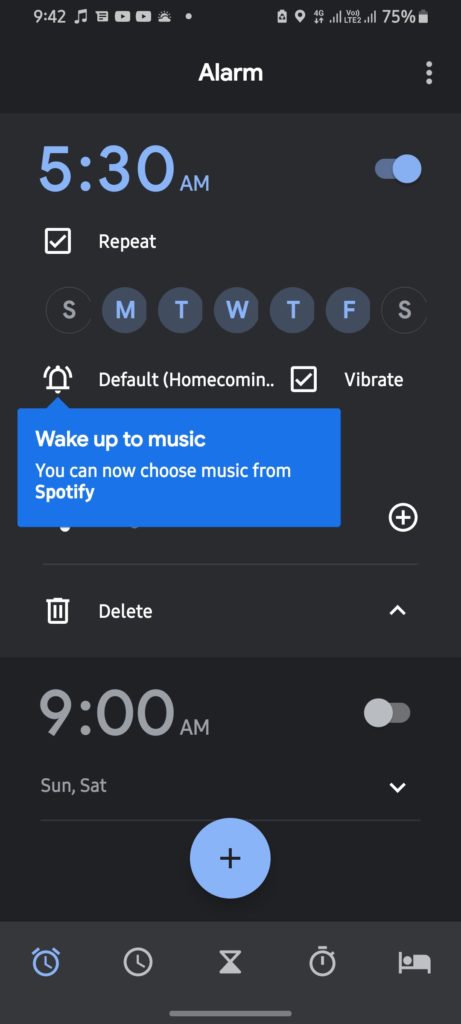 Simply select the bell icon to open the tone selection menu and you would see two tabs; one with the default alarm tones and the second one with Spotify playlists.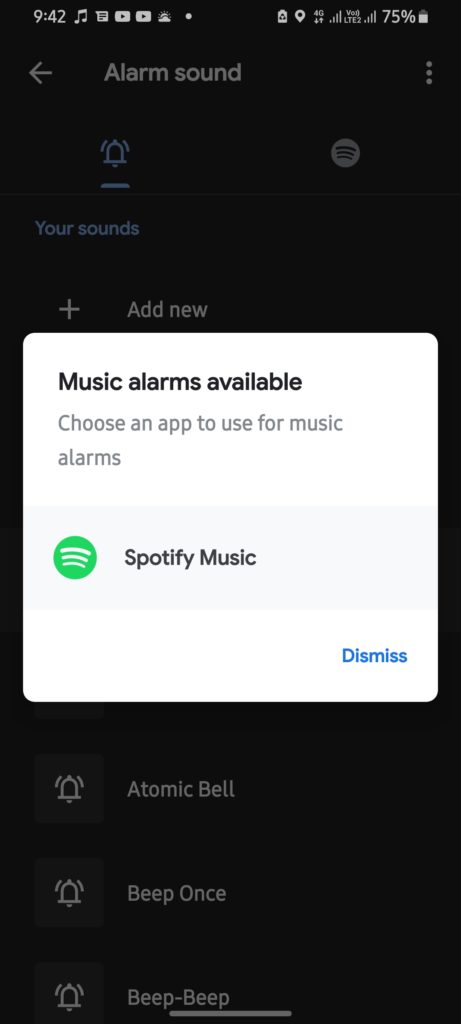 For some users, you will be asked to select your default music streaming service in a pop-up window. Select Spotify to proceed.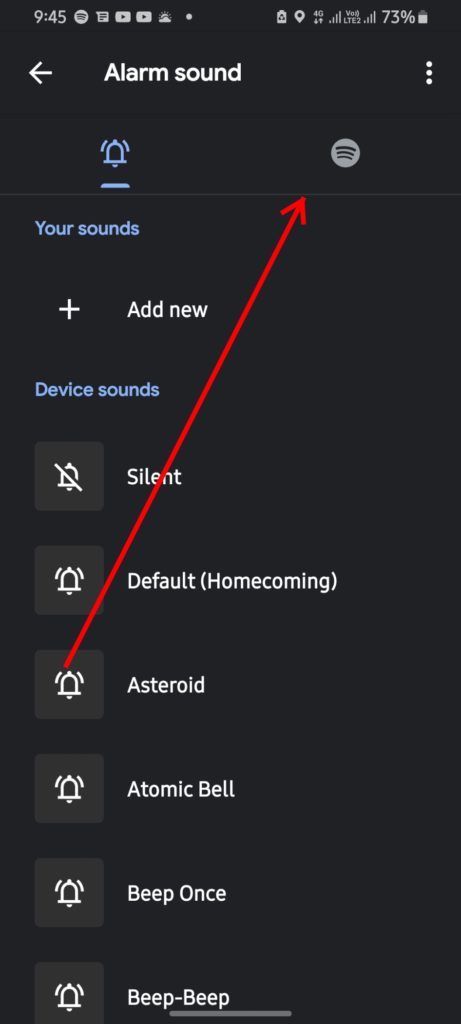 This tab will provide you with a list of your Spotify playlists and a bunch of suggested 'Morning playlists' to choose from. Make your selection and that's it! Next time your alarm rings, it'll start playing your preferred music.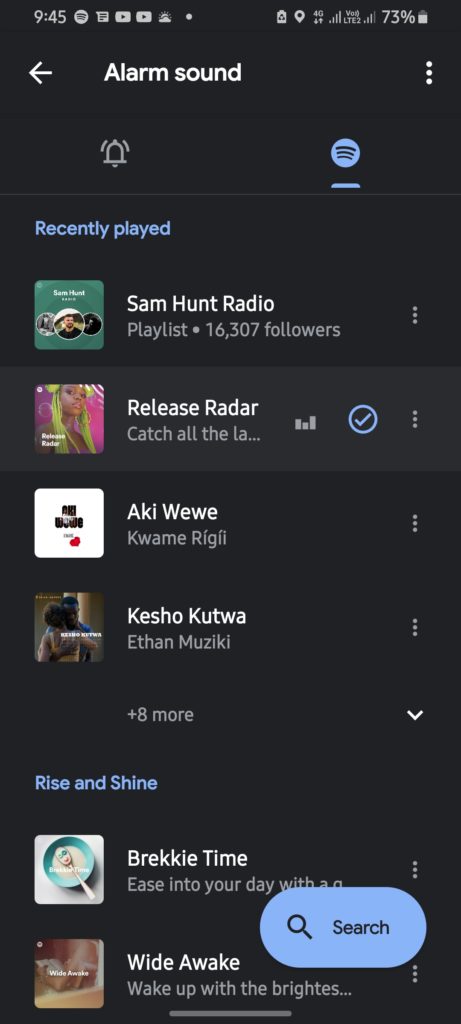 When your alarm goes off, the Playlist you selected will start playing and once you dismiss the alarm, you'll have the choice to continue listening to the playlist on Spotify. Pretty neat if you ask me.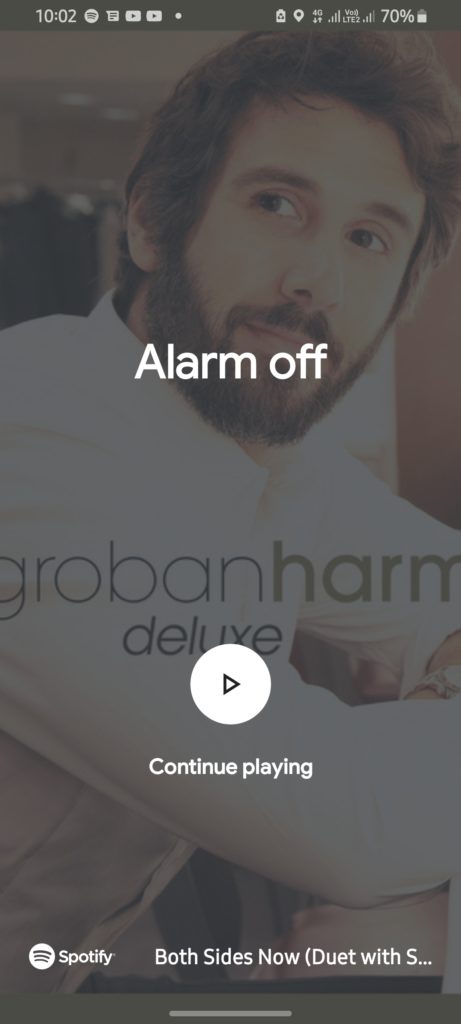 As mentioned at the beginning of this piece, this method applies to users with Google's Clock app. These are devices running stock Android or Android One-style firmware. Luckily, it is available on the Play Store so anyone with an Android device can install this with no fuss.
Now, Samsung also allows its users to get the same Spotify alarm tone functionality within the Samsung Clock app. So how do you do it?
Advertisement - Continue reading below
Well as always, have the latest version of these apps installed. To update the Samsung Clock app, you might have to do that via the Galaxy Store.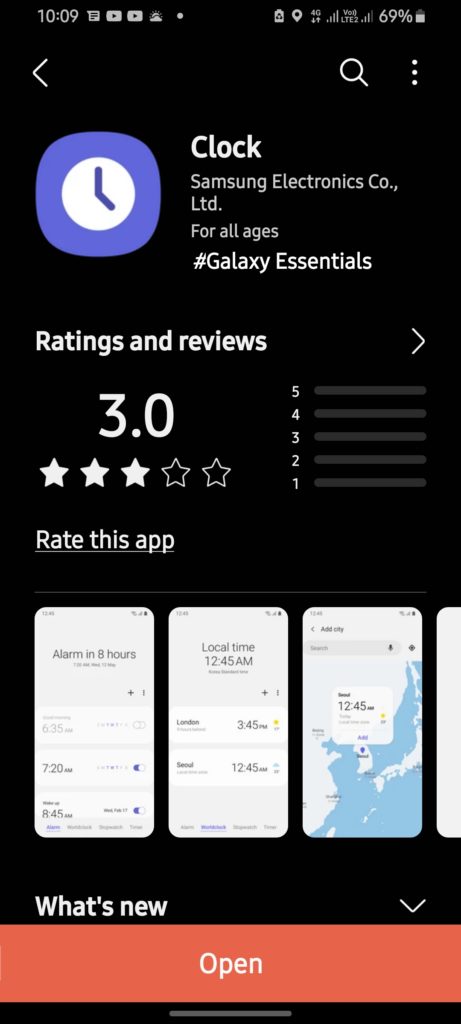 Now, open the Clock app and set an alarm. Afterward, tap on the alarm to access the alarm settings.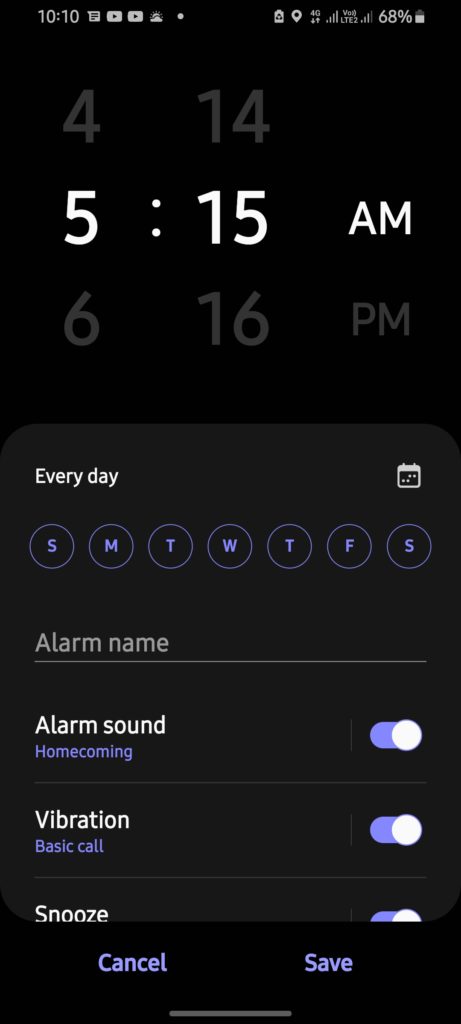 Next, select Alarm Sound. That'll give you the available options which in this case are Bixby Alarm, Spotify and Ringtone from local storage.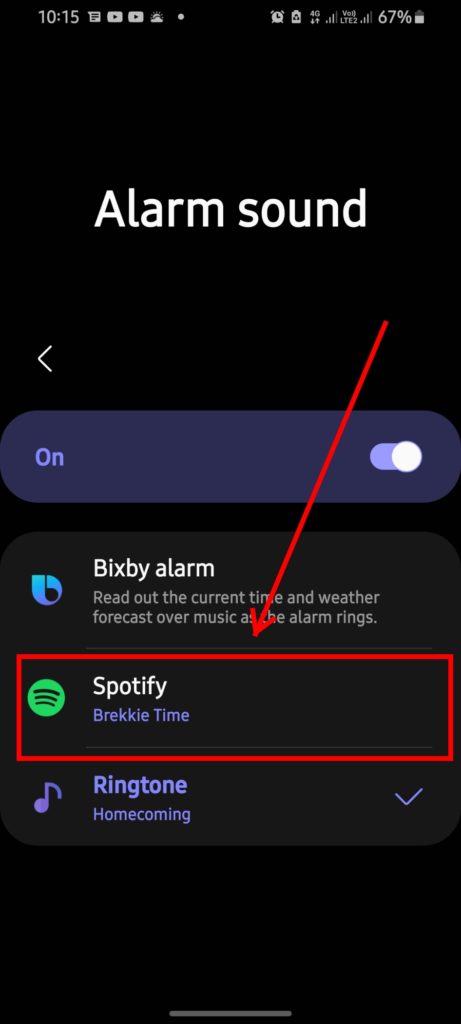 Proceed to select your prefered playlist from your list of Spotify entries and that's it! The next time your alarm goes off, you'll be soothed back to life with your favorite tunes instead of the crass stock alarm tones.
Spotify as a platform offers so much and appeals not only to music junkies but also to anyone that would like to learn from Podcasts and a lot more. It'll be interesting to see what other possibilities lie in the future.