At the start of June, financial service provider KCB Bank Uganda united with Telecom Airtel Uganda to roll out Airtel Super Saver, a mobile financial solution with features that range from Instant Mobile Loans and regular Savings to Fixed Deposit Savings Accounts. Yes. You read that right. Fixed deposit accounts without the need for a bank account.
This is mobile savings and loans services riding hard on the rails laid down by mobile money by the popularity in Uganda.
Advertisement - Continue reading below
Why Mobile Micro-Savings?
The number of the population holding accounts in banks is 4 million or 33% of the 12 million who are bankable. On the other side, in the quarter ending December 2020, the total active mobile money accounts stood at 22.5 million up from 20.9 million in the first quarter. According to the Q4 Market Report by UCC, the mobile money customer base grew by 2.6 million new mobile money accounts between January and December 2020. The number of mobile money transactions crossed the 1 billion transactions mark.
Most Ugandans save informally, through liquid assets, and in savings groups & investment groups. Due to low incomes and limited access to formal financial services, the overall median savings in Uganda is UGX 4,800.
The minimum balance in the formal banking institutions which is more than what many can save coupled with more stringent onboarding procedures makes mobile micro-savings a welcome addition that fixes the financial inclusion gap.
Related: A quick guide to getting Mobile Money loans in Uganda
What can Airtel Super Saver do?
Airtel Super Saver is a trio of products. Firstly, Instant Unsecured Mobile Loans. This is revolving credit for the over 236,000 Airtel Money agents. They will be able to borrow up to UGX 250,000 for a period of 48 hours, at a fee of only UGX 300.
The second product (and one you are most probably looking out for) is a Regular Savings Account. Airtel customers are now able to save using Airtel Money. No account setup fees, no minimum balance, there are no charges on deposits and withdrawals. Savings can start from as low as UGX 500 at an interest of 5% per annum. Therefore, this places Super Saver at the Apex of the most affordable savings financial products.
Advertisement - Continue reading below
The third product is the Fixed Savings Account. This will enable you as an Airtel Money customer to make deposits from UGX 250,000 upwards. Just like the Regular Savings Account, there are no deposit and withdrawal fees. However, this feature was not yet available at the time of writing. Airtel and KCB Bank Uganda promised to make it available to the public in the days following the launch.
Here are the interest rates for the fixed deposit accounts.
| Duration (Months) | Interest (%) |
| --- | --- |
| 3 | 8 |
| 6 | 8.5 |
| 12 | 9 |
Why Airtel Super Saver?
Airtel Super Saver is promoting financial inclusion by extending banking services to the unbanked community that is still relying on rudimentary methods of savings. Savings are critical to the development of any nation and are important to help people to accumulate assets and wealth. Hence, by closing the financial inclusion gap, more people will be able to save. All investments begin with savings. More investments accelerate the economic growth of the country.
Interest on your deposits comes to your Airtel Super saver account weekly.
How do you get started?
You can sign up in a few via USSD by dialing *185*7*11#. Enter your pin to confirm your registration. That is really it. Now you can move money from your main Airtel Money account to your Airtel Super Saver regular savings accounts with ease and at no cost.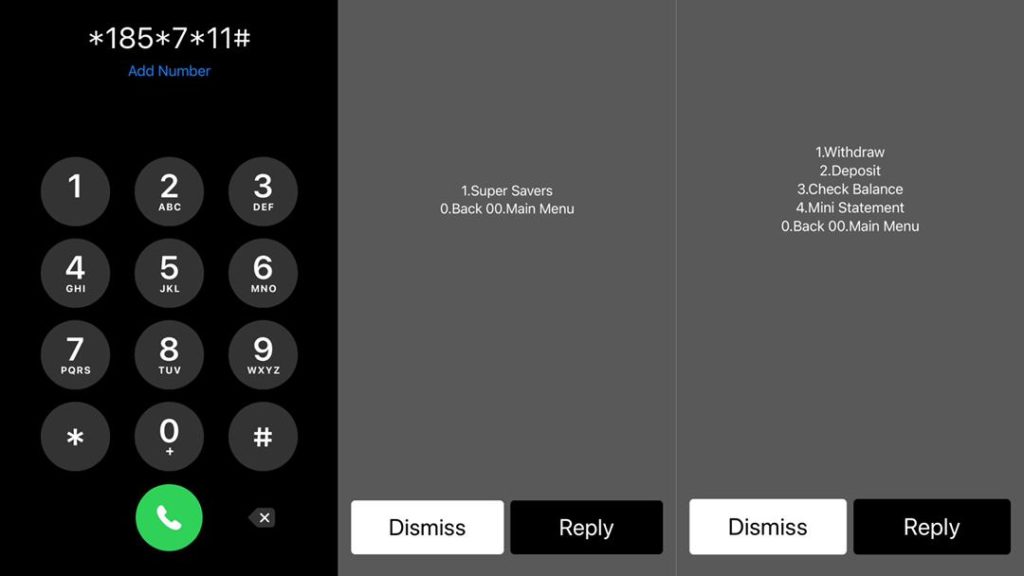 Looking at the future?
It is very exciting to see financial inclusion efforts such as these. I see other players in the market come up with a counter product. Airtel Super Saver has paved the way. Let us expect a lot more blended products in all sectors such as insurance, education, health, etc.