Today, I woke up to a new freshly added button on the main ChatGPT homepage with a notification that later popped up; ChatGPT has finally introduced a premium or paid version that will help those who have been facing challenges with accessing it freely. In this article, we shall decode the differences between ChatGPT and ChatGPT Plus.
The popularity of OpenAI's chatbot, ChatGPT, is evident with its quick growth of reaching 100 million users in just three months. Despite its success, the high volume of users sometimes leads to ChatGPT's system being overloaded and experiencing downtime. To address this issue, OpenAI has recently introduced a monthly subscription plan for ChatGPT Plus, offering users a more reliable and smoother experience.
Advertisement - Continue reading below
What exactly is ChatGPT Plus?
According to OpenAI's official blog, this premium version of ChatGPT will be available for $20/month, and subscribers will receive a number of benefits including:
General access to ChatGPT, even during peak times
Faster response times
Priority access to new features and improvements

OpenAI originally launched a premium subscription plan under the name "ChatGPT Pro," which was priced at $42 per month. However, the company has since reduced the cost to $20 per month and rebranded it as "ChatGPT Plus." Both plans offer the same services, with the only difference being the name change.
---
Read More:
---
ChatGPT Plus Vs ChatGPT
ChatGPT Plus appears to offer the same core features as the free version of ChatGPT, but with the added benefit of reduced wait times, as the service is less likely to be down or at capacity.
However, there are no guarantees of new or improved features beyond the upcoming ChatGPT API. As a ChatGPT Plus member, you would be paying a premium for a more reliable experience with the basic features of ChatGPT, and with the hope of potentially benefiting from any future updates.
How to upgrade to ChatGPT Plus
This was not initially available for everyone except a few private testers and subscribers. So here is how to upgrade to a paid version of ChatGPT
Advertisement - Continue reading below
Log In to ChatGPT
On the left menu; select "Upgrade to Plus"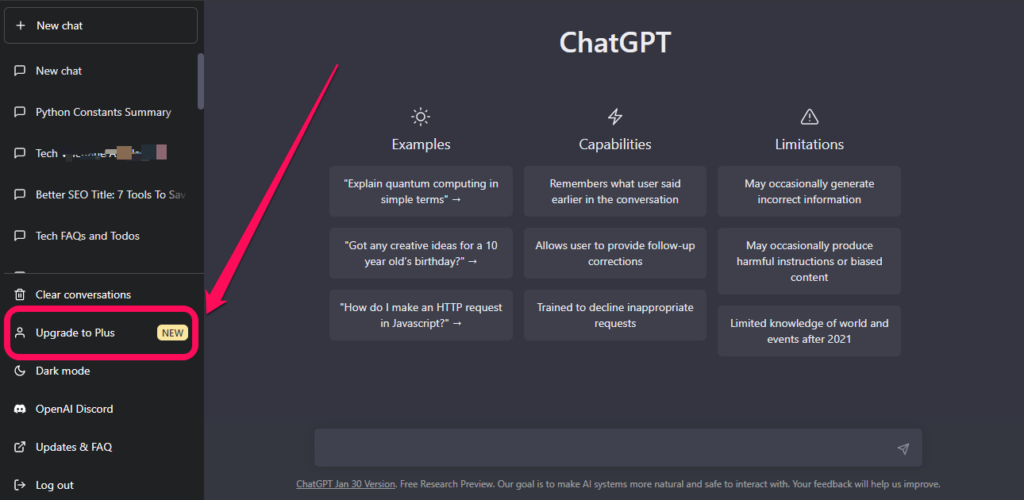 Select "Upgrade plan" from the pop-up

Enter your card details: you can also use mobile virtual cards here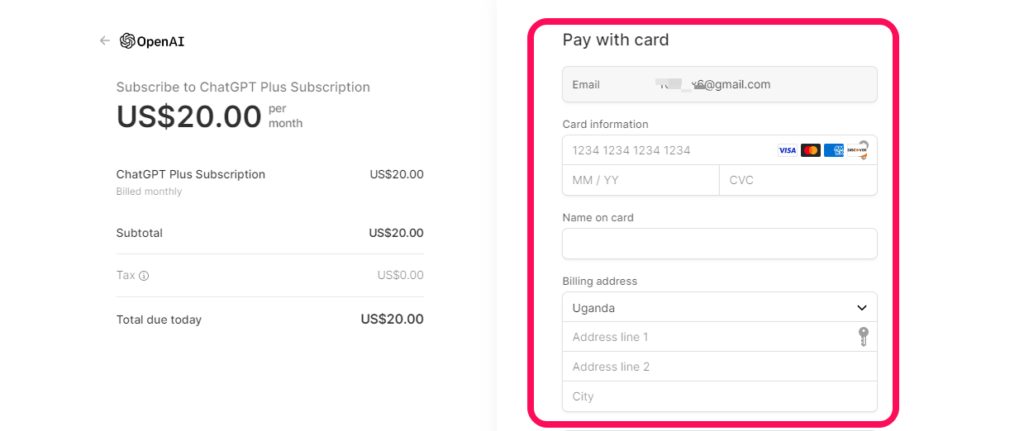 Agree to Terms & Conditions
Then hit the "Subscribe" button
There is also a waitlist for you to fill in which am not sure if it is still effective by the time of writing this. You can access it here.
Conclusion
That's it for this article in regard to the newly introduced ChatGPT. Are you going to get started or upgrade to this premium version that comes at a cost of 20$ per month more than 2 times that of Twitter Blue? Do let us know in the comment section below.