Telegram – with well over 500 million active users globally – remains a solid rival to the instant messaging app, WhatsApp. The platform has continued to improve the quality of its service with the constant introduction of new features: privacy features, chat features, and a voice call feature.
Just recently, the Instant messaging giant announced that it is introducing the group video conferencing feature. Telegram users will now be able to convert a group voice call into a group video call by tapping the camera icon on the call screen. This new addition also comes with the ability to share your screen while the group video call is ongoing – just like you would on a regular video conferencing platform like Zoom, animated backgrounds, and stylish message animations.
Advertisement - Continue reading below
---
Related Article: 5 Telegram Features You Should Take Advantage Of
---
How to Host Group Video Calls on Telegram
You can only host group video calls with participants in a Telegram group. Voice chats in any group can now be turned into group video calls easily – just tap the camera icon to switch your video on. Here is a step-by-step guide to doing that:
Step 1. To start a voice chat, click and open the profile section of any group where you are an admin on
Step 2. Click on the 'Voice Chat' button at the top corner in the group profile to begin voice chat with group members. A notification will be sent to them to join.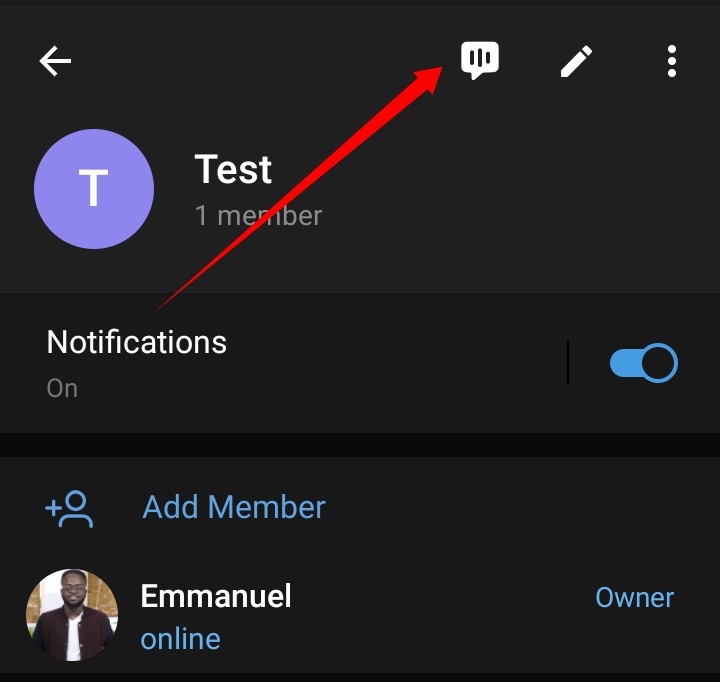 Step 3. To switch to group video call on Telegram, click on the camera icon in the voice chat window.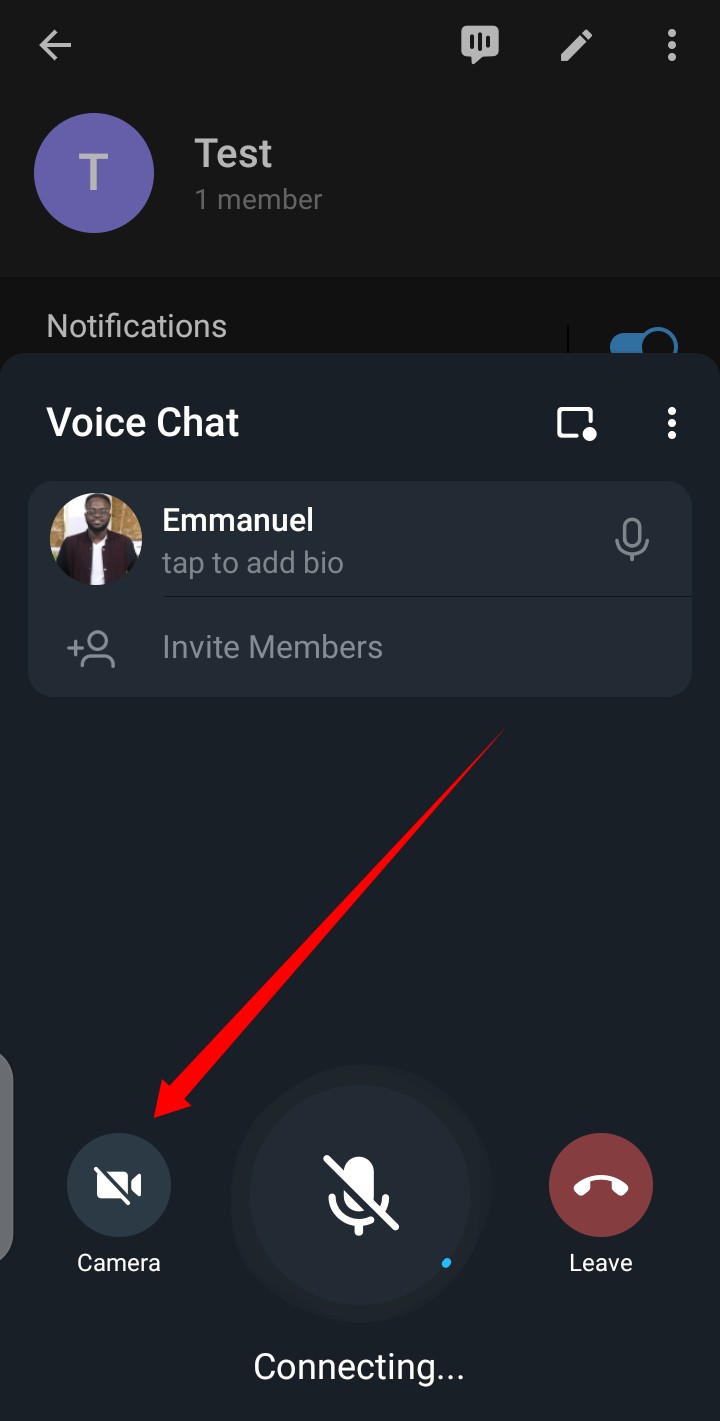 Step 4: To share your screen, click the three-dot icon to the right of the video call window to see a list of options. Select Share screen.
Advertisement - Continue reading below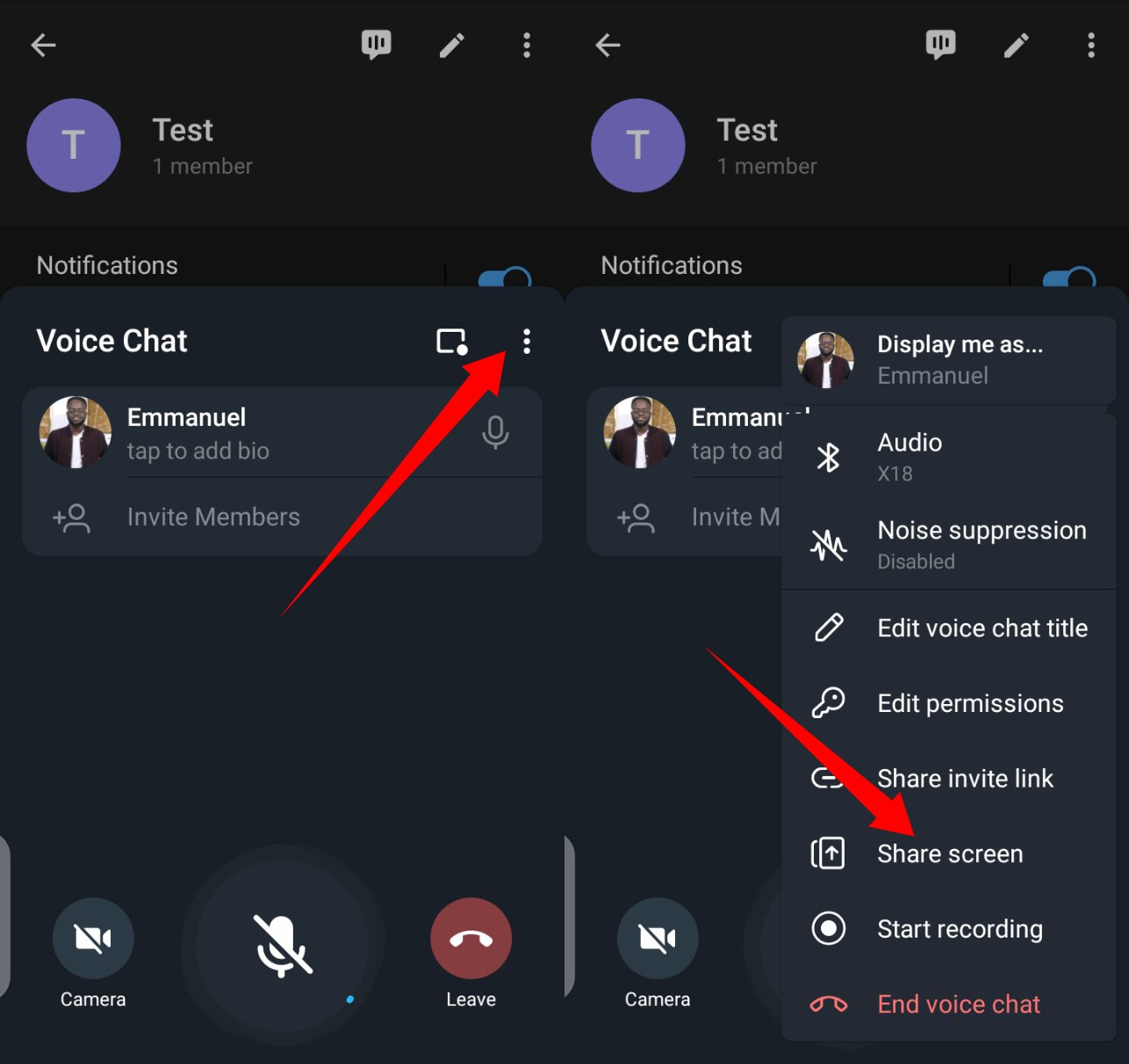 Also from the chat window, you can invite other Telegram users on your contact list to join your video call. In addition to the video call option, you can also share your screen – or even share both at the same time.
This feature is available on all devices including tablets and computers – where it appears to even work better. This is because it has more screen space and offers more display options: A side panel, a split-screen view of the video grid, and a list of participants.