You are reading this because your Twitter DMs have been acting on your behalf and it's annoying. We've seen it. It's like a Twitter pandemic.. one that is bothering your followers even when you sleep. Follow this guide to stop your Twitter account from sending spam direct messages.
How to prevent your Twitter account from sending spam messages and tweets
1. Watch what you click!
You just got a DM from a follower you know. However, the message is requesting you to click a certain link to see a special gift. Clicking on links in this kind of message (or anything that seems "a bit odd") is a bad idea. If you are not sure about the link, send a message and let them know bout the odd message you got from them. In many cases, they are unaware that the messages are going out. DON'T CLICK THE LINK!
Advertisement - Continue reading below
2. Watch which apps you authorise to access your account
For different reasons, many people innocently hand over control of their accounts to apps such as tweet scheduling tools, automatic message replies, automatics tweets and so much more. You need to be careful which app/service you give permissions (hand the keys of your account to) as this allows them to do certain actions even without your knowledge. For example, sending your followers direct messages.
Read: How to turn off Airtel Kenya Promotional Messages
So how do you stop Twitter account from sending spam messages and tweets
If your account is splashing out spammy messages, it means two things: Either your account has been hacked, OR there is an application that you authorized to have permissions on your account doing the dirty job. Here is what to do.
a. Change your password.
Immediately! Do this often and also not enable 2-factor authentication to further fortify your account. If you have trouble remembering many passwords, you can back them up on your google account or iCloud.
b. Check your Authorised applications.
Simply follow the steps below. Choose the suspicious app and revoke its access to your account.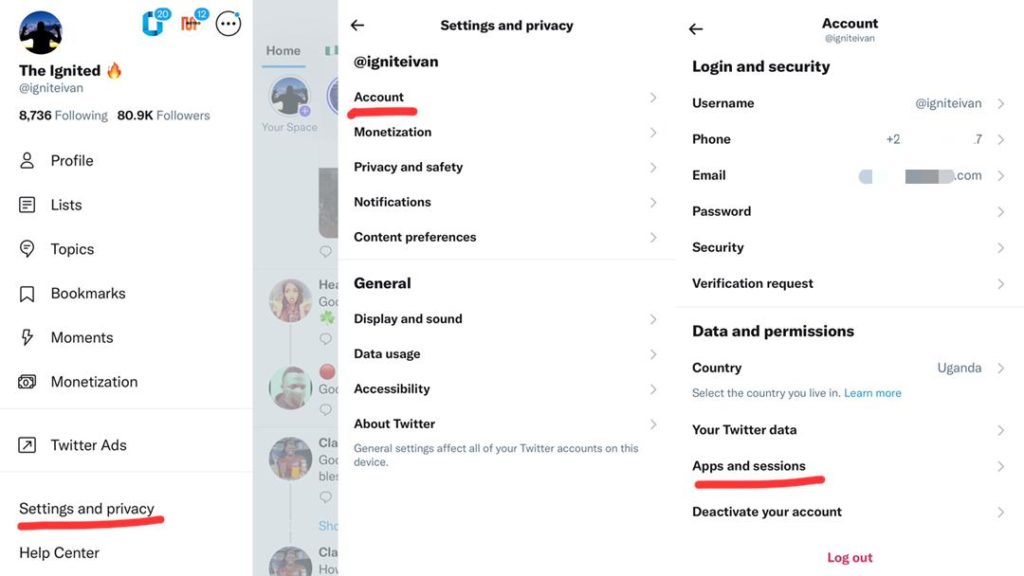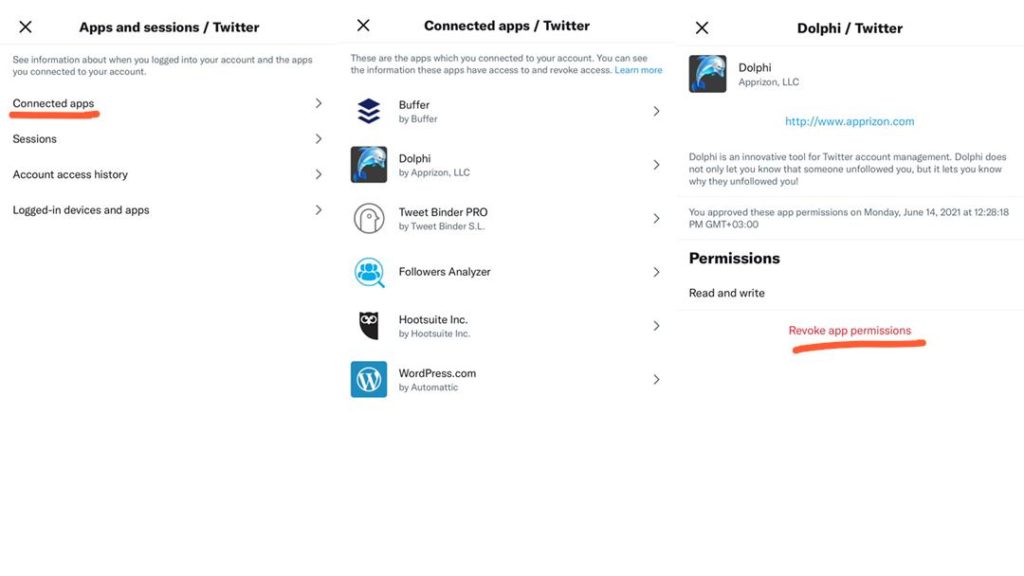 Advertisement - Continue reading below