Sometimes, after joining a Wi-Fi network from your iPhone or MacBook, it continues to automatically join that particular network anytime it's on and within range. This can be really frustrating sometimes, especially when you don't intend to join the network. Well, that's why you can forget a Wi-Fi network.
Forgetting a Wi-Fi network means that your device will not connect automatically even if your Wi-Fi is on and the network is within range.
Advertisement - Continue reading below
When you forget a WIFI network on your iPhone, iPad, or MacBook, it will remove that particular network from your Saved Networks List. As a result of this, the network's password will not be remembered. Neither will its IP Address and other network credentials. After this is done, you will need to enter the network's password again if you want to connect to it.
In this post, we're taking you through how to forget a Wi-Fi network on your iPhone, iPad, and MacBook. Read through and follow the steps outlined.
---
READ MORE: Why are MacBooks more expensive than Windows Laptops
---
Forget Wi-Fi Network on iPhone, iPad
Follow the steps below to forget a Wi-Fi network on your iPhone or iPad.
Open Settings on your iPhone or iPad
Select Wi-Fi

Tap the "i" sign that's on the right side of the network you want to forget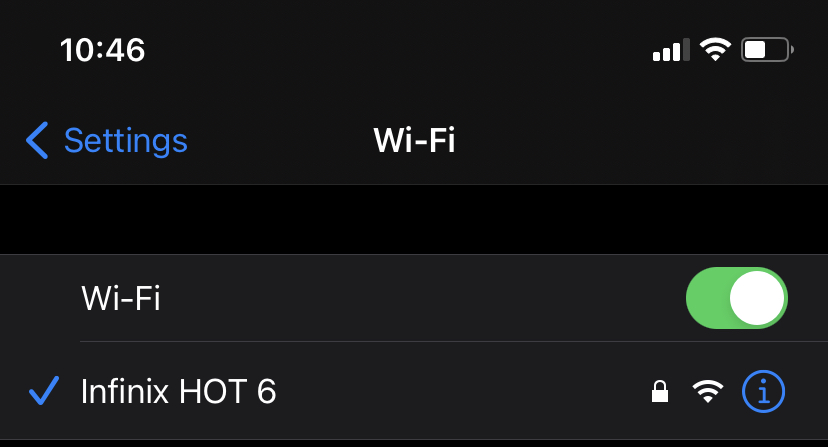 Select Forget This Network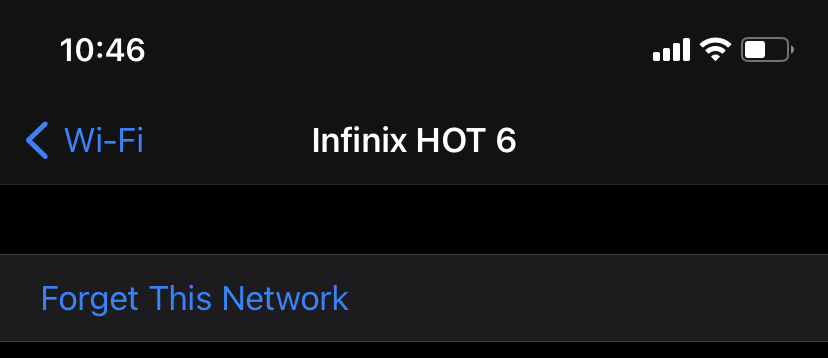 Tap Forget to confirm your action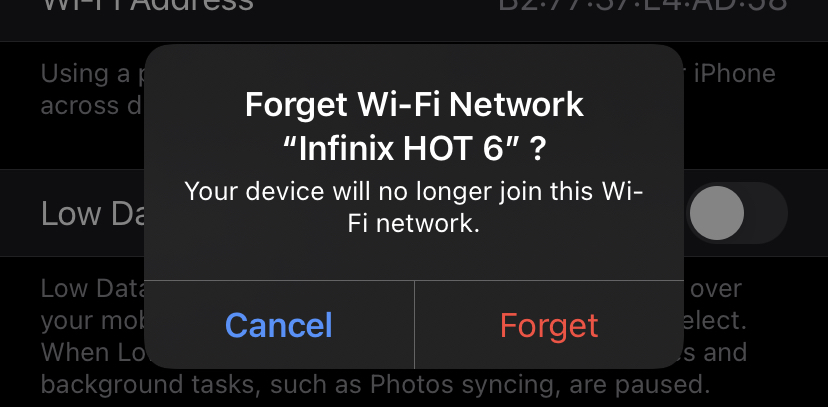 Forget Wi-Fi Network on Mac
The steps below show you how to forget a Wi-Fi network if you're on your Macbook.
Click on the Apple logo that's located at the top left corner of the Mac
Select System Preferences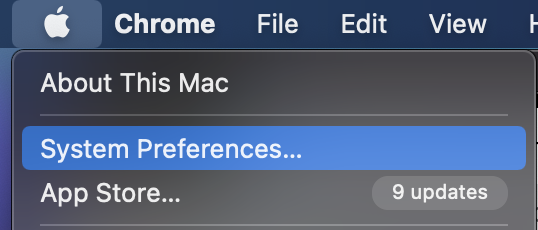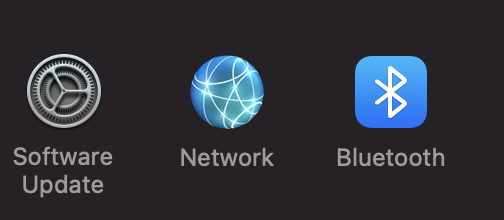 From the list on the left, select Wi-Fi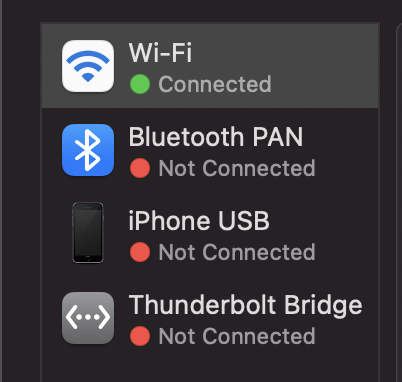 Click on the Advanced button option
You are then shown a list of Preferred Networks. Click on the particular one you want your computer to forget
Click on the (–) button underneath to remove the network

Select OK
Lastly, click Apply
That's how to forget a network on your devices. Reconnecting to a forgotten network does not require any special steps. You just basically connect to it like a fresh new network, input the password, and go from there.
Please use the comments section if you get stuck in any of these stages. We're happy to help.