The motivation of this post is simple; I'm tired of hearing vendors in down-town Kampala yelling "iPad" when they mean to say tablet. I'm also tired of correcting my middle class friends who call Samsung Galaxy Tab S "iPads" or even more awkward "Samsung iPads".
While we are at it, I must congratulate Apple for branding and marketing its tablet — the iPad — so ingeniously that the tablet device form factor has become synonymous with the name "iPad". So, somehow, you are excused when you call that Huawei tablet an iPad the same way one would call every tooth paste colgate or every petrol station Shell. But we shall not tolerate  this kind of tech misconceptions for long.
Advertisement - Continue reading below
 Not every tablet is called an iPad
Let's start with the basics, what's a tablet? Now if you already know Apple's iPad or "Samsung iPads", then understanding and identifying a tablet will be a lot simpler. In more simplistic terms, a tablet is a "big-sized smartphone" without the calling functionality. Tablets are thin and light devices with touchscreens that respond to finger touch. Older tablets (before the famous iPad) used a special device called a stylus similar to what the Samsung Galaxy Note comes with. However, they were often clumsy and awkward to use. Steve Jobs famously remarked that you already had a stylus — your finger  and as such, you don't need one. The success of the iPad first released in 2010 has taken tablets mainstream.
Besides the iPad which runs on Apple's iOS mobile operating system which also powers the iPhone, we now have Android-based tablets. Just like we have several Android smartphones from various vendors, we also have different Android tablets from various vendors such as Samsung, LG, Huawei, Tecno, Asus and a long tail of several me-too and no-brand manufacturers.
Tablets connect to the internet via Wi-Fi or mobile wireless broadband 3G/4G networks, just like smartphones. You can download tones of apps specially  designed for tablets from the app stores — App store for iPad and Play Store for Galaxy Tab or the LG G Pad.
Tablets are best suited for portable entertainment like watching videos, web browsing, reading books, playing games, taking and reading notes because of their wider screen sizes and longer battery life. They are NOT however, meant for taking photos or making calls. Have you seen some people awkwardly holding an iPad to take a photo at a wedding or holding a tablet close to their ears to pick a call? Please don't!
Phablets are bigger smartphones, period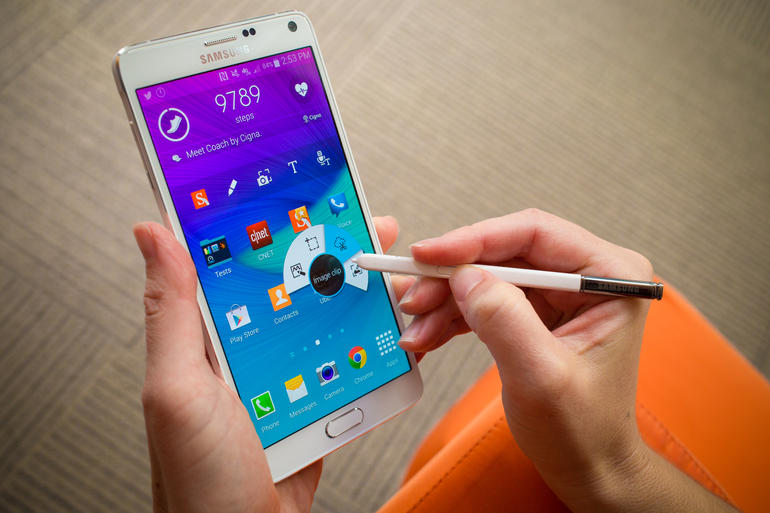 If you know or have used the famous Samsung Galaxy Note, then you are right at home. Think of phablets as devices between smartphones (5 inches) and tablets (7 inches) in screen size and sometimes performance. If you love wide screen and basically have bigger pockets(in-terms of physical and financial size), phablets are your friend.
Advertisement - Continue reading below
The Samsung Galaxy Note 4 which is the latest device in the line of Galaxy Note devices,  is an incredible phone. The device comes with a stylus, the so called S-Pen to ease on navigation and aid on user interactions that require a smart pointing device. Apple this year acknowledged Samsung's massive success with this device's form factor. That's why they released a bigger iPhone — the iPhone 6 plus. While the Galaxy Note 4 sports a 5.7 inches screen, the iPhone 6 plus is slightly smaller with a screen size of 5.5 inches. The Nokia Lumia 1520 is currently the biggest of them all, with its 6-inch display.
Smartphones are the good old phones
Now to what everyone is familiar with, smartphones are phones that are or attempt to be smart. The primary role of a smartphone is to communicate — make calls, then send and receive messages. If your smartphone doesn't do that, then it might fall under the above categories or somewhere  in between.
Smartphones are much smaller than phablets and slightly less powerful. They fit comfortably well in an average user's pocket (again both interms of physical and financial size) and in their hands unlike phablets and tablets that need holding with both hands or stands sometimes.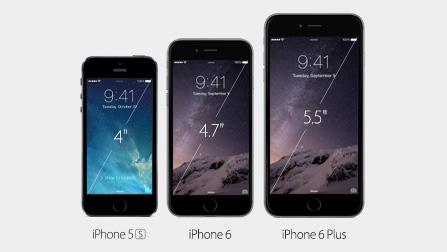 Smartphones have a shorter battery life, should connect to cellular network for voice and data communication and can also be used for entertainment purposes such as watching videos and playing games. You can get smartphones in all shapes and colors. What differentiates a smartphone from a feature phone is that smartphone must run a mobile operating system such as iOS, Android or Windows Phone (Sorry I forgot Blackberry OS) and you can download a tone of apps from the App stores.
So there you have it; 3 different device form-factors that you should know. Smartphones, Phablets and Tablets. For you to recall these devices categories easily, let use one vendor — Apple.  The iPhone 6 is a smartphone, the iPhone 6 Plus is a phablet and the iPad  is a tablet.  Most of you already own one or all of these devices, but understanding what they are and what they do best will help you make better buying decisions.
Image: Apple, Cnet, Macrumours