In the aftermath of the gruesome terror attack at the Westgate mall in 2013, the Kenyan government mandated all carriers operating in the country to have each and every SIM card registered to someone's National ID. Essentially, this would allow future investigation into whose numbers were used to perpetrate heinous acts like this.
Of course, this has been a resounding success, and today, you cannot purchase or register a SIM Card on any carrier without proper identification and registration. All this goes to make all of us more accountable and we are all for it.
Advertisement - Continue reading below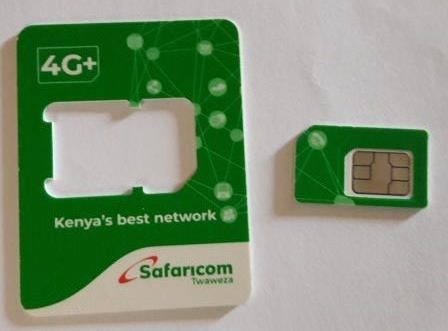 However, there have been a few unscrupulous characters who take advantage of others' lost or stolen identification documents to register lines, leaving the documentations owners oblivious of the kind of vulnerability they are open to should these characters use the newly registered numbers to commit a crime.
In recognition of this and in compliance with SIM Card Registration Regulations, local carriers Airtel Kenya and market leader Safaricom are now offering users a simple way to check which phone numbers are attached to their identification documents. What this does is allow users who notice numbers tied to their ID that aren't theirs to take up the matter with relevant authorities for investigation and remedy.
How to Check and Report Safaricom Numbers Illegally Registered Using Your IDs
Well, Safaricom has a new USSD Code set to address many of these SIM Card functions and you can access it through *106#. This USSD menu should allow users to:
Check their numbers alongside the credentials used to register it.
Report unknown numbers associated with their ID.
Cancel any reported numbers.
To check the numbers associated with your identification document, simply:
Dial *106#.
Select 1: Check my numbers.
Also worth noting is that Safaricom might ask you to initiate the Menu using the first-ever number registered to your ID. This, we assume, is a security measure but cannot independently confirm this.
So what if there are numbers that you don't recognize? Well, that is equally simple:
Advertisement - Continue reading below
You need to dial *106# or go back to the home menu.
Select 2: Report unknown number
Select the number that you do not know.
Double-check and confirm the number for reporting
Of course, if you erroneously placed a report on one of your valid numbers, you can go back to this menu and select 4: Cancel a reported number, then select it and confirm.
---
Read More: How to Check SIM Cards Registered Under Your NIN in Uganda
---
How to check all Airtel Kenya SIM Cards registered with your credentials
The process for doing this on Airtel Kenya is pretty similar. All you need to do is:
Dial *106#
Select your Identification document which could be your National ID, an Alien ID, Passport, Service Card or an East African ID.
Next, key in the details of the said document and that's it.
You should see a confirmation message noting that your service is being worked on.
In a minute or so, you will get an SMS from Airtel listing all the Airtel SIM Cards associated with your identification document.
These are interesting times with criminal elements out on the prowl, trying to get a quick buck off of you, and in this connected age, there are more ways for these elements to take advantage of you. These new SIM Card Registration Regulations in Kenya are one safeguard and we're all for it.
As such, measures like these are a good thing to have in your arsenal as you go on to keep yourself secure from these criminals. Have you used this feature? Have you fallen victim to some of these shady practices? Tell us in the comments section below.