Twitter launched the Tips feature (or Tip Jar) earlier this year to enable creators to receive money easily on the platform. To make this possible, they have integrated with a number of payment partners. The payment channels a user sees depend on the region they're in and if the availability of the channels in that region.
Chipper Cash announced a partnership with Twitter Tips to allow creators receive money with the app. It's available to most people in Africa, hence, African creators can receive money from their Twitter followers through the Chipper app.
Advertisement - Continue reading below
Other payment platforms that are available to pay or receive payment via Twitter Tips include PayPal, Patreon, Bitcoin address, Cash App, Bandcamp, Venmo, GoFundMe, PicPay, and Razorpay.
In this post, we'll take you through how to send or receive Twitter tips through the payments app, Chipper Cash. Follow through.
---
READ MORE: How to turn on Twitter Tips (or Tip Jar).
---
Receive Twitter Tips Via Chipper Cash
To be able to receive tips with Chipper, you'd need to turn on your Tips feature and connect your Chipper account. Follow the steps below to do this.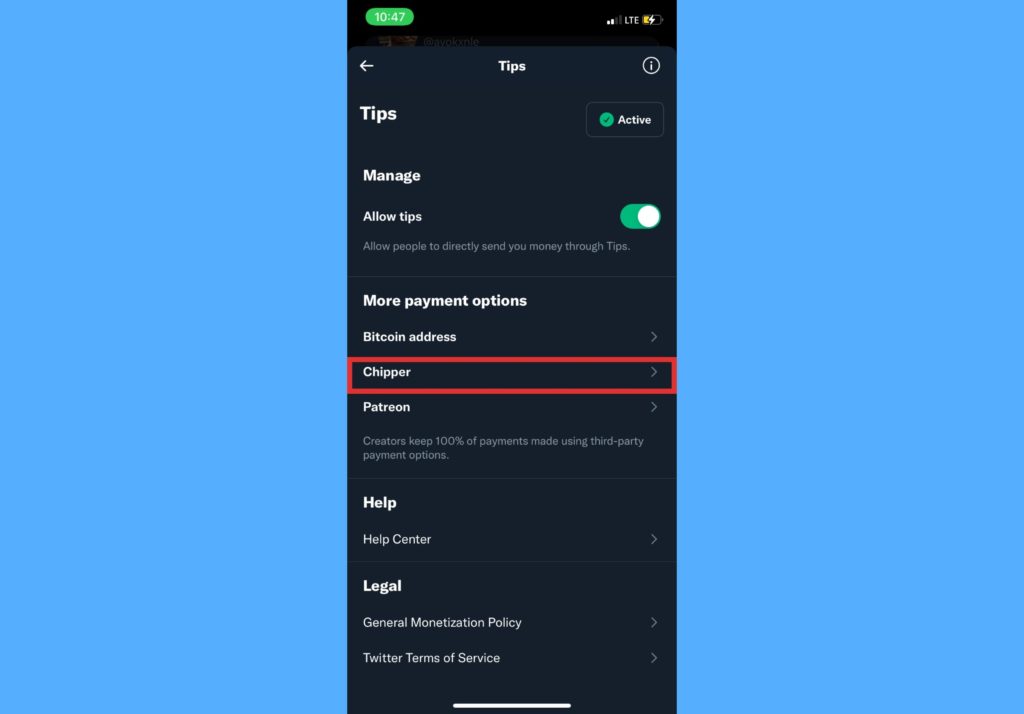 Insert your chipper tag just after the "chipper.me/".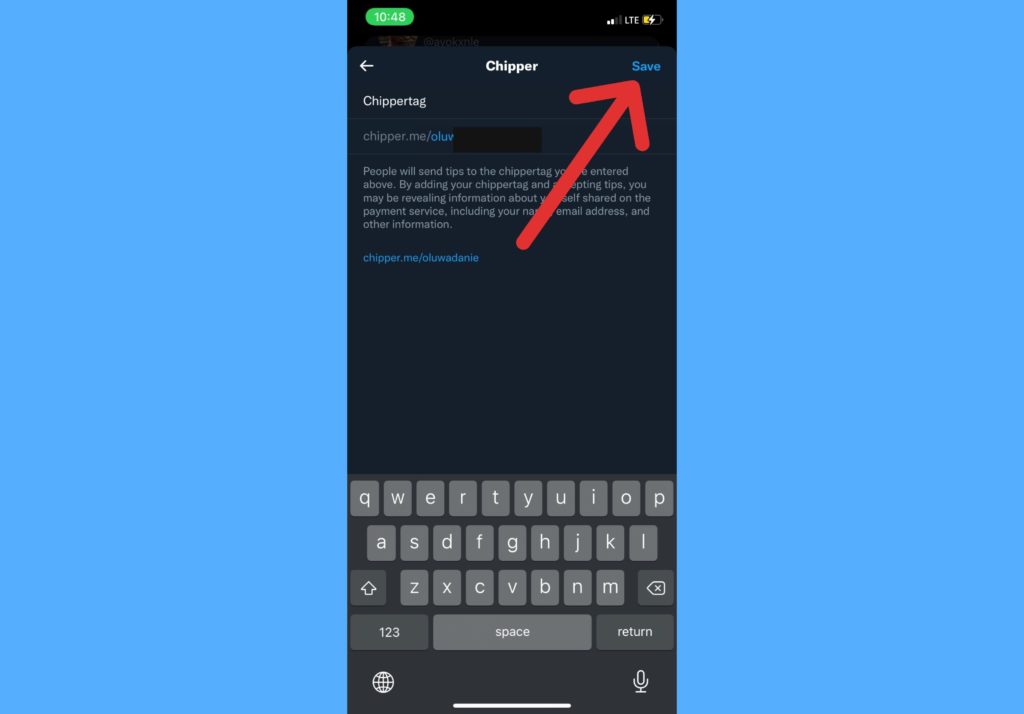 When all these are set up, people will send tips to the Chipper tag you saved as yours. To complete the process, it'll open the Chipper app so the sender can send money to you.
Send Twitter Tips Via Chipper
Follow the steps below to send tips on Twitter using Chipper. You and the person you're sending to need to have a Chipper account and the potential receiver needs to have connected it through the steps above.
Advertisement - Continue reading below
Go to the user's profile.
Tap on the Tips icon from the user's Twitter profile.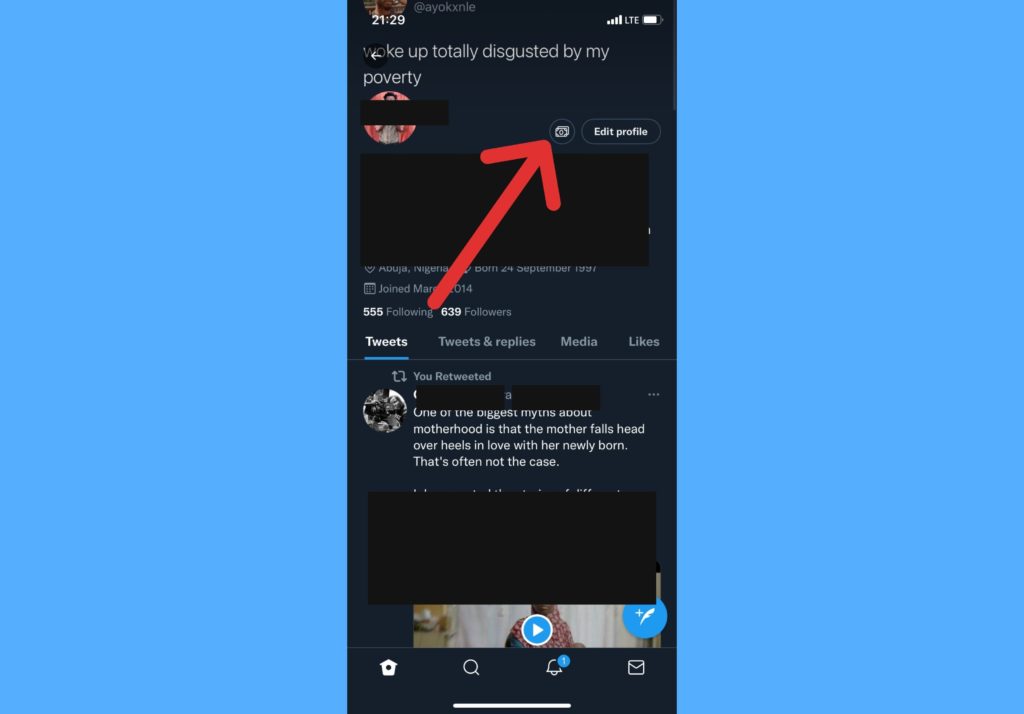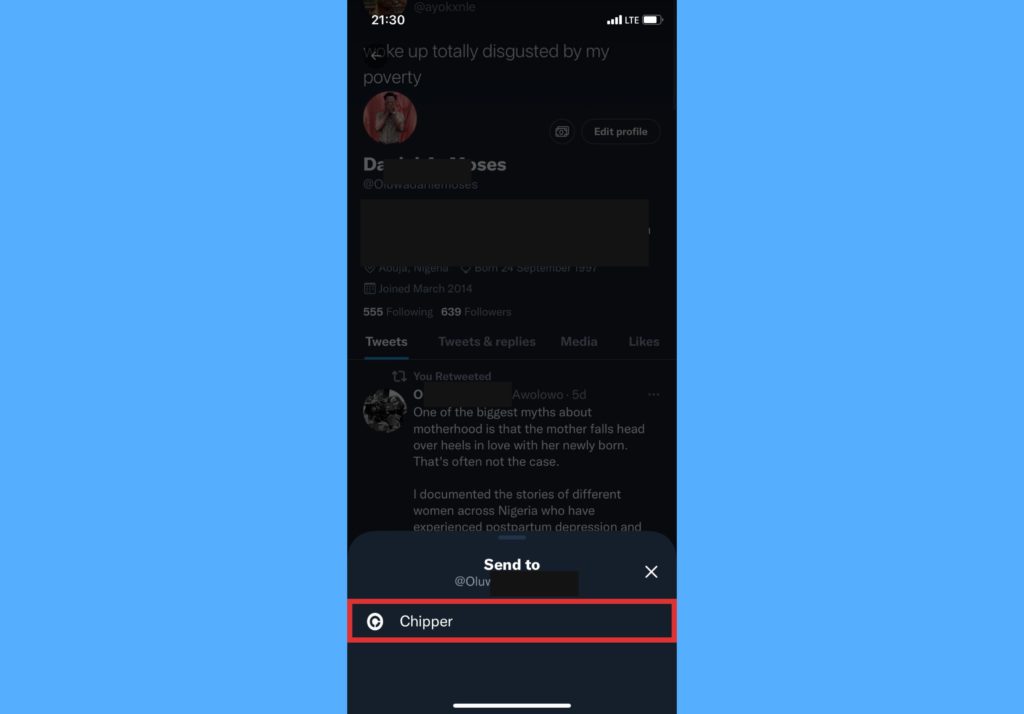 This opens the third-party app on your phone so you can complete the transaction.
For African creators, Chipper is one of the best ways to receive money via Twitter Tips. We'd like to know in the comments section if you've used this channel to sent or receive Twitter Tips before. If yes, do let us know how your experience was.