Apple released a new Apple Music Voice Plan for its subscribers. The new voice plan was announced during an "unleased" event that was held virtually on the 18th of October 2021. It was one of the initial announcements made by the company.
Apple Music's voice plan is a low-end subscription plan that only allows users to use Siri to command their Apple devices. This means that with this plan, you can't go to physically use the Music app on your device, you can only use the Siri voice commands.
Advertisement - Continue reading below
---
READ MORE: How to Cancel Your Apple Music Subscription.
---
How Does Apple Music Voice Plan Work?
With this new plan, as Apple puts it, "use only your voice and the power of Siri to access every song, every playlist, every station in Apple Music and across your Apple devices…". Hence, while subscribed to the Voice Plan, you can give Siri a command to play a song or a playlist.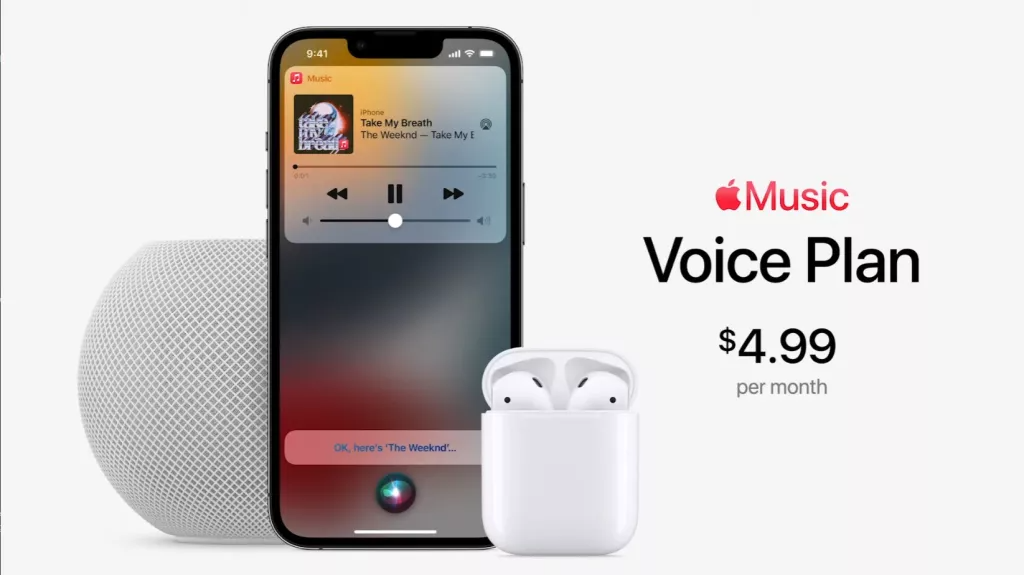 This is even more relevant as Apple music experts created new playlists that help users capture 100s of moods and activities. Some of these include activities like hiking, dinner party, whining down, e.t.c
What Else Should You Know?
This plan costs just $4.99 a month which is currently the lowest subscription plan available.
This plan will be available starting in 17 countries and regions which includes Australia, Austria, Canada, China Mainland, France, Germany, Hong Kong, India, Ireland, Italy, Japan, Mexico, New Zealand, Spain, Taiwan, United Kingdom, and the United States.
With this update, everyone has 3 ways to access or get Apple Music. One is the individual plan which accomodates just one person and is priced at $9.99 per month. There's the family plan for up to 6 people which is priced at $14.99 per month. And now, the Voice Plan which is priced the lowest – at $4.99.
Advertisement - Continue reading below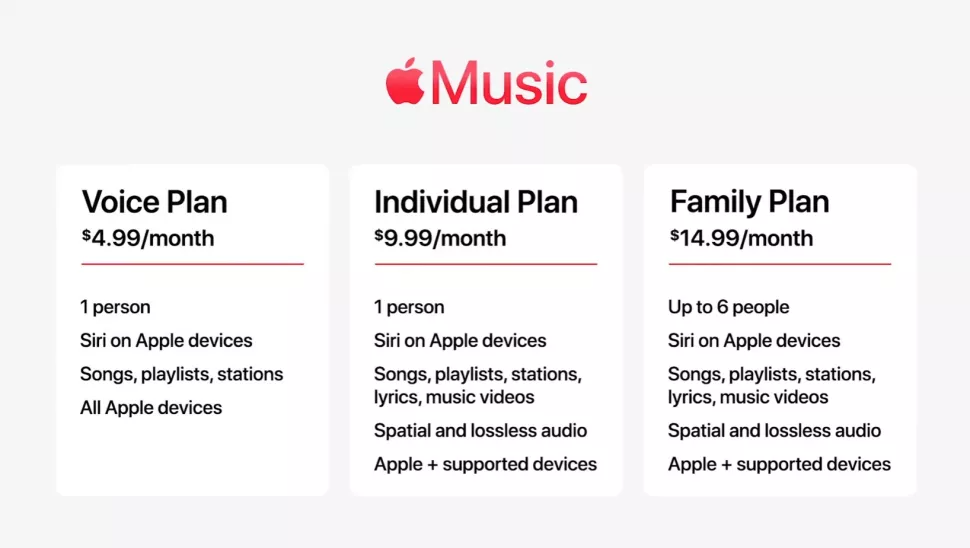 An important thing to note about the Voice Plan is that unlike the other two plans, it doesn't come with Spatial and loseless audio. And while it works with all Apple devices, it doesn't work with third-party devices that would normally support Apple Music. This is definitely due to the Siri component that it largely depends on.
Let us know in the comments section if you'll be giving the Voice Plan a shot soon. If you don't use Apple Music previously, is this a compelling reason to get on the train for you?