The Android 12 OS was released officially, weeks ago. It was released alongside Google's new Pixel 6 smartphones. The new Android 12 OS features a couple of upgrades from the Android 11 OS. The major upgrade is the revamping of the UI. Dubbed 'Material You', it comes with a totally redesigned notification shade and quick settings tiles. The notification shade now has rounded corners. Google has, however, announced Android 12L. According to Google, "it is a special feature drop that makes Android 12 even better on large screens."
What is The Android 12L?
Android 12L (L stands for larger screens) is an operating system built to give large-screen devices the experience of the Android 12. Larger screen devices like foldable smartphones and tablets. Google also confirmed that Chromebooks will also be getting the update. According to Google, there are over a quarter of a billion tablets, foldable smartphones, and ChromeOS devices currently running on Android. Considering this, the Android 12L idea seems a good one – It's about time Google had a dedicated OS for larger devices running on Android.
Advertisement - Continue reading below
Features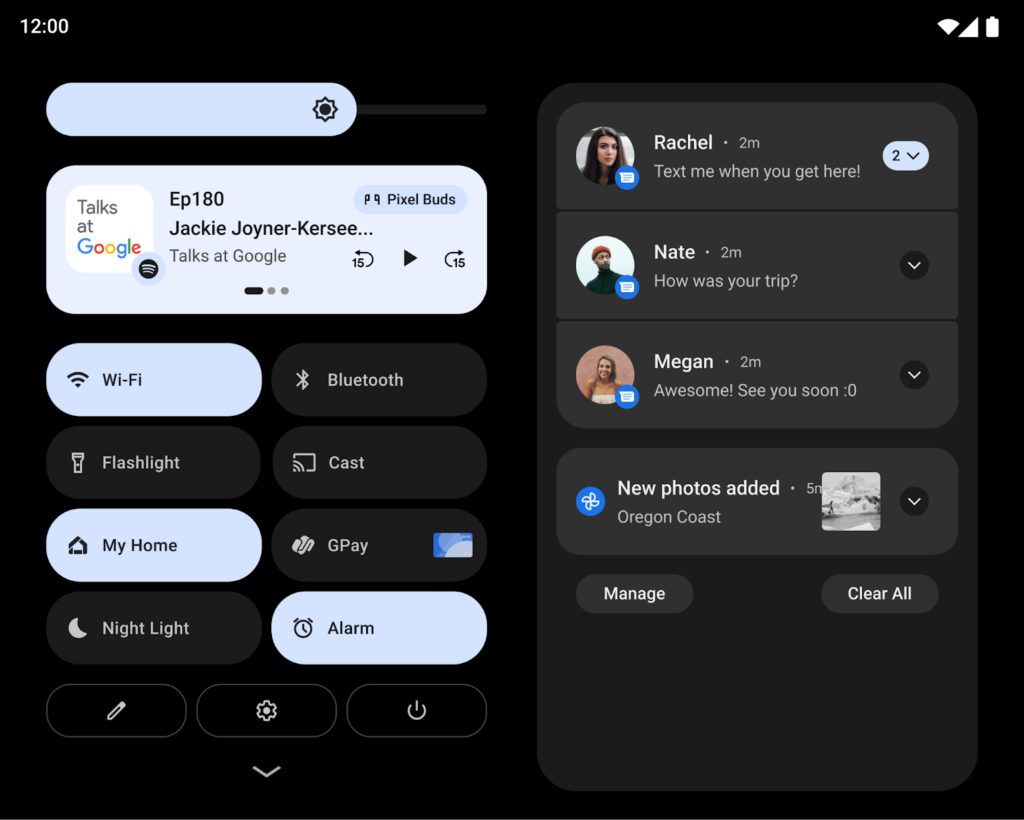 The first thing you'll notice is the changes made to the UI. Google says Android 12L refines the system UI to make it more beautiful and easier to use on large screens. Google took advantage of the larger screen on foldable smartphones and tablets to create a new dual-column notification layout. This will allow users to see and interact with their notifications and also look at Quick Settings simultaneously. The lock screen also takes advantage of the larger screen: It features a two-column layout that displays notifications and a clock.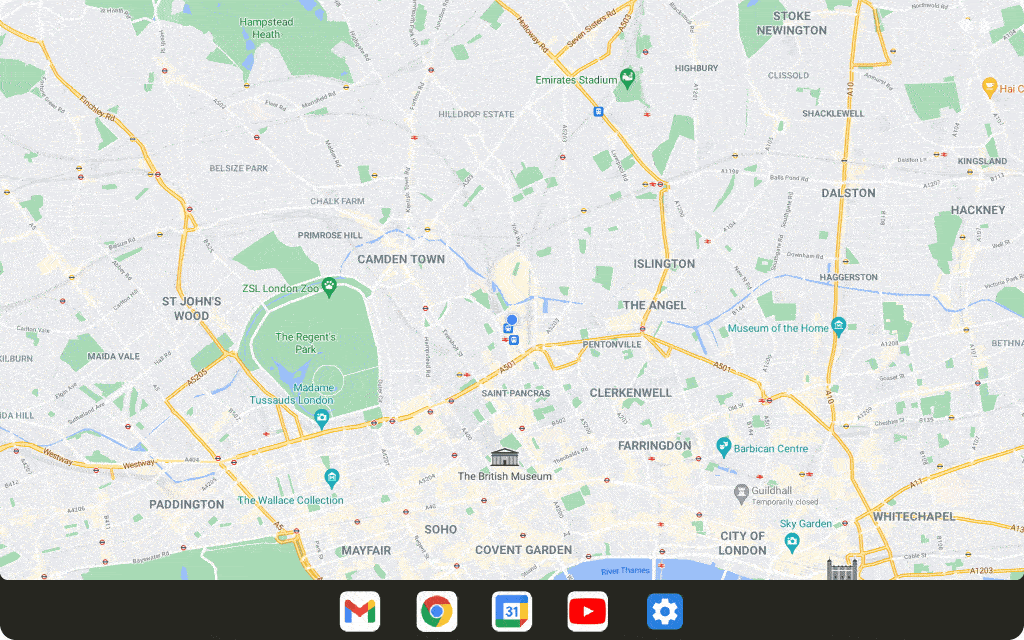 Another interesting feature of the new Android 12L has to be redesigned multitasking functionality that lets users easily split screen. Although this feature is supported on tablets running on Android, Google says it is now easier to use. All you need do is drag and drop an icon from the taskbar onto the screen to activate split-screen – similar to what you get with the iPadOS. Furthermore, Google says every app on Android will now support split-screen mode.
Finally, Google says it plans to release the Android 12L in a feature drop in early 2022, in time for the next wave of Android 12 tablets, Chromebooks, and foldable smartphones.