The Mi Home Security Camera 360 1080P is a feature rich and affordable camera from Xiaomi. It pans 360 degrees and tilts 96 degrees and captures 1080P full HD. It works with Google Assistant and Alexa too. Among my favorite features include the H.265 video encoding for smaller high quality videos, and especially that I can use my smartphone's storage to store video clips at no extra charge.
You can install the Mi Home Security Camera 360 1080P is a few minutes. As we prep a more in depth review, let's take you through the set up process now, step by step.
Advertisement - Continue reading below
Step 1. Plug in your Camera
The camera comes with a 2meter Micro USB cable and consumes 5V/2A. Plug it in an outlet be it a wall socket or charger head. A voice will continuously say 'Waiting for Connection."
Step 2. Download the Xiaomi Home app
The Mi Home Security Camera 360 1080P requires its companion app, the Xiaomi Home app. Download it from the Google Playstore/Apple store and create an account or login if you already have one.
Step 3. Set up the Mi Home Security Camera 360 1080P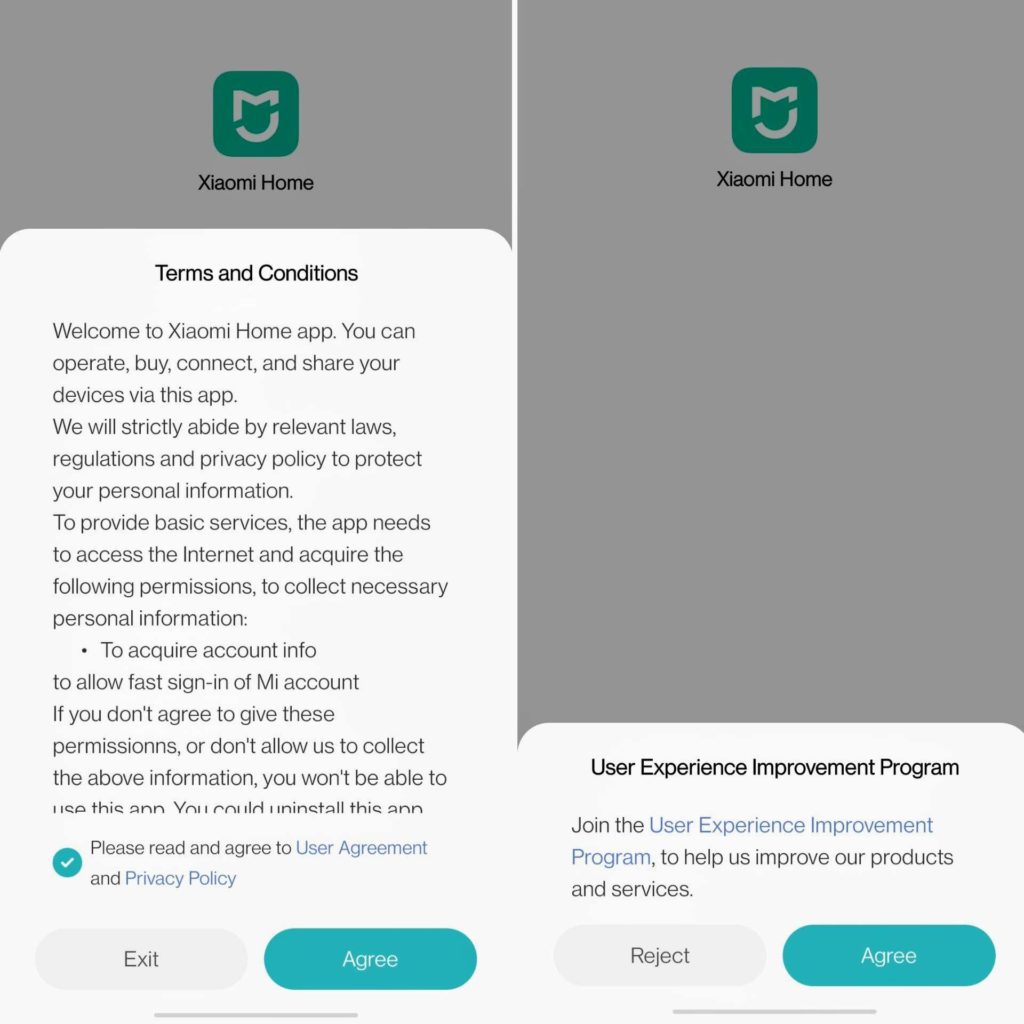 In your app, please read and agree to the User Agreement and Privacy Policy. You can opt out of the User Experience Improvement Program, if you so wish.
Step 4: Select Country and Region
For country and region, Singapore is recommended for some reason. I'd advise you leave this as it is. The app worked fine regardless of the different location.
Step 5: Create Account/Sign in
You'll be asked to give permission for location for a seamless pairing process. Turn on Bluetooth as well. Sign into/create an account now.
---
Related:
---
Step 6: Add a Device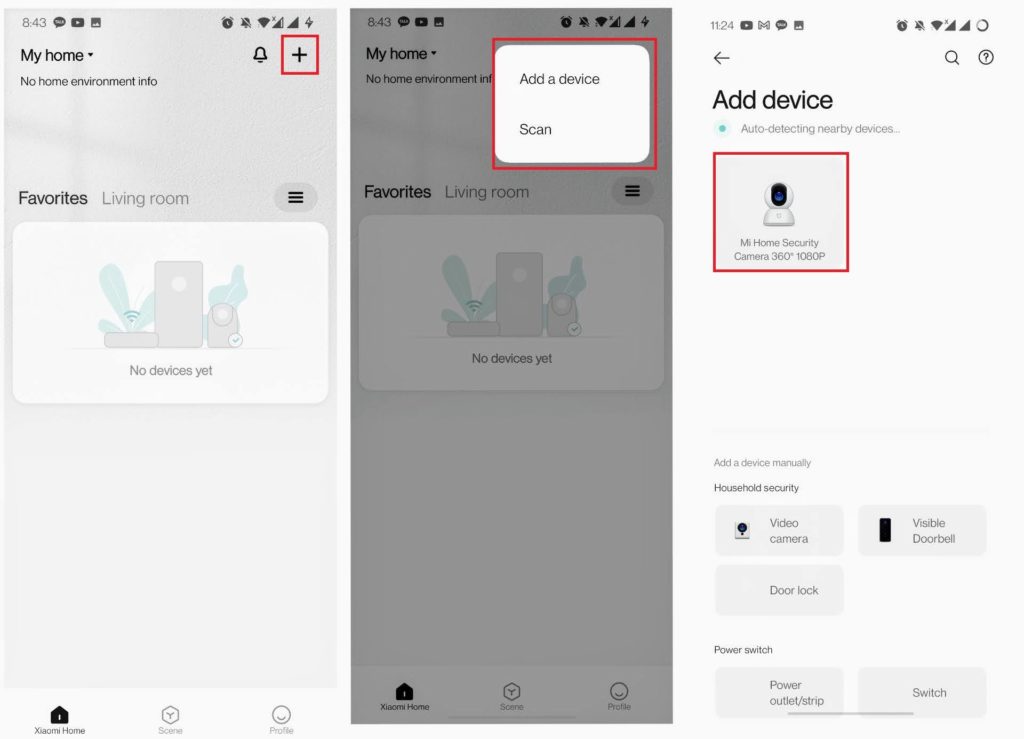 The Xiaomi Home app will auto-detect nearby devices. The Mi Home Security Camera 360 1080P camera should show up at this point. Tap on it to being the setup process.
Step 7: Connect your WiFi Network
Tap on 'Connect to another router' Choose your home WiFi network and enter the password.
Step 8: Scan the QR code
To scan the QR code with your phone camera, it's advised to keep a distance of about 15cm from the Mi Home Security Camera 360 1080P. This part of the setup process gave us the most headache. It was a hit and miss for the most part. Once successful, you will hear: 'Pairing to device completed. Device online.
Step 9: Select Room
The Xiaomi Home app will suggest selecting a room for the camera to easily manage connected devices. You can set a playback shortcut on the home page and also add it to favorites. The choice is up to you. Tap Next when you're done.
Step 10: Rename the Device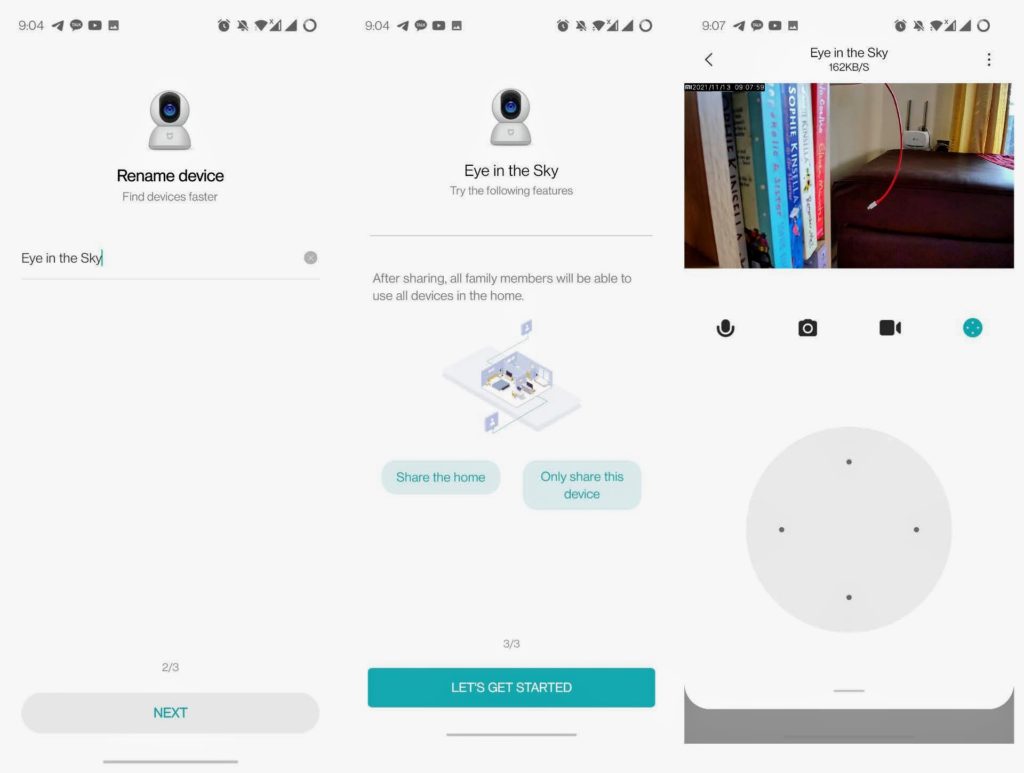 You can choose to rename the Mi Home Security Camera 360 1080P or leave it as it is. Finally, agree to the User Agreement and Privacy Policy to complete the setup process. Your Mi Home Security Camera 360 1080P is now live