Smartphone giant, Samsung have unveiled a new budget tablet – the Galaxy Tab A8. This tablet is coming in as a successor to the Galaxy Tab A7 unveiled over a year ago. We can confirm that the Galaxy Tab A8 will be released sometime in January 2022, and as expected, it comes with upgrades in major departments including screen size, storage space, and software. Here is what's new in this tablet.
What's New?
The display: Samsung made a slight upgrade to the display of this tablet. An improvement from the 10.4-inch widescreen display on the Galaxy Tab A7 to a 10.5-inch 1920 X 1200-pixel display with a 16:10 aspect ratio on this one. This improvement will let you to see more on the screen when you use it landscape mode. In the announcement, Samsung said updates were made to the CPU and GPU in the tablet, and this has increased their performance by about 10%. We are, however, not sure what processor it will be coming with. The storage area was also upgraded. While its predecessor is packed with a 3GB RAM and 64GB internal storage space, the Galaxy Tab A8 will be coming with an improved 4GB RAM and 128GB internal storage, with a microSD card slot (up to 1TB).
Advertisement - Continue reading below
---
Related: Tablets Under $300: Our Top 10 Budget Recommendations
---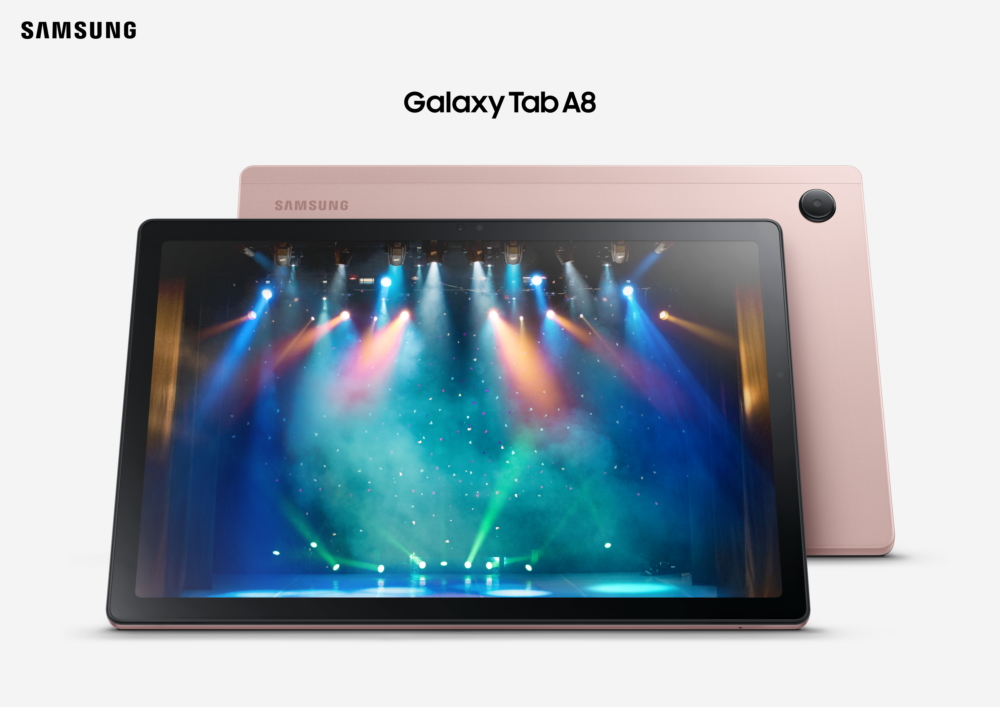 Galaxy Tab A8: Key Specs
Display
10.5-inch 1920×1200
OS
Android 11
Dimensions
246.8 x 161.9 x 6.9mm,
508g
Rear camera
8MP
Front camera
5MP
Internal storage/RAM
32GB/3GB; 64GB/4GB; 128GB/4GB. (extendable with microSD up to 1TB)
Battery
7,040mAh
Connectivity
LTE (supported models only), Wi-Fi 5 (802.11 a/b/g/n/ac), Wi-Fi Direct, Bluetooth v5.0
Lets talk about its similarities with its predecessor – the Galaxy Tab A7. It carries some features over and they include the quad-speaker system with Dolby Atmos support and the headphone jack. Other features that remain the same includes the 8-megapixel rear camera/5-megapixel front-facing camera and the 7,040-mAh battery. The Price of the tablet wasn't announced by Samsung. However, since the Galaxy Tab A7 currently starts at $230, we expect the Galaxy Tab A8 to sell for a little higher.