Tablets are the adolescents of Tech products; they are in between smartphones and personal computers. Most people and vendors find it hard to find the perfect use case for tablets, so they don't get one altogether. But I think I have figured out the best use for tablets; content consumption and entertainment.
My tablet is really a go-between my smartphone and laptop. I tend to pick up when I want to watch Youtube videos or Netflix or play a game. These tasks don't really require a lot of horsepowers. What you need is a device with a great display. Full HD 1080p screen means you will watch videos and movies with stunning picture quality. Another factor that comes to mind is the display size. I tend to gravitate towards a 10-inch screen, but an 8-inch display would still do. That gives you enough screen real estate for watching videos or reading articles, books, and magazines online.
Advertisement - Continue reading below
So my primary tablet is actually the iPad Air 3. It doesn't fall under this budget category, but there are refurbished Apple iPads that do. Of course, the iPad still reigns supreme in the tablet category. Google might be to blame here for having almost given up on the development of Android for tablets opting instead to put all its resources in Chromebooks.
Even if that has handsomely paid off, I can't forgive Google for treating tablets as second-class citizens. Even then, there's a renewed interest from the search giant to prioritize Android for tablets with the latest Android 12L which is specifically tweaked to work on a larger display. As a result, a number of vendors such as Oppo and Realme have announced or have been rumored to add tablets to their product lines.
Alright, with that background, I am personally surprised to still find several vendors on the list from Amazon, Walmart, Lenovo, Samsung, Nokia, Realme, and Chuwi. Samsung in particular has managed to tag along behind Apple with its premium S and budget A-series tablets offering the best display on any tablet. Amazon has used its online retail muscle to undercut its competitors with its own heavily customized Android-based Fire tablets which offer a balance between performance and price at a price of being lured towards the Amazon ecosystem.
With that said, here are our top recommendations for budget tablets below and around the $300 price point.
Fire HD 8 tablet (10th Gen – 2020 release)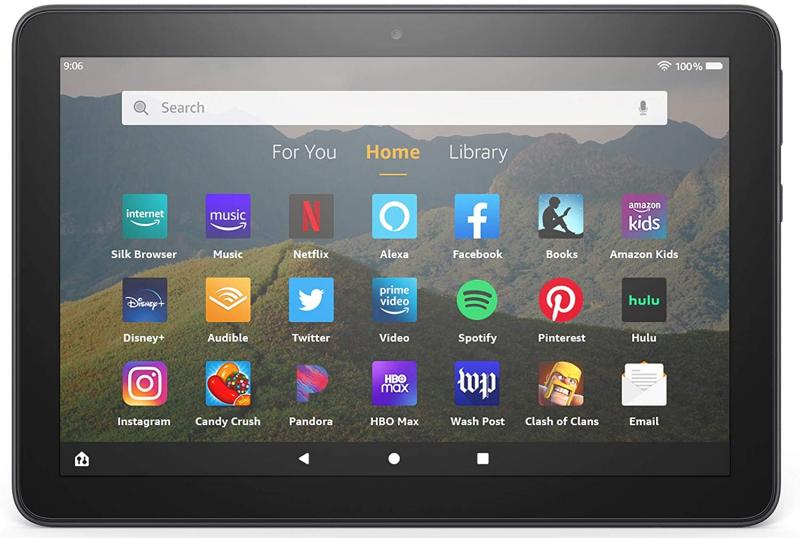 The Fire HD 8 tablet is the cheapest tablet on this list. Going for just $89.99 $54.99, this Amazon tablet packs more than you're paying for. But of course, there's a catch; this model is Ad-sponsored meaning you'll routinely see display Ads on your device's lock screen. The Ad-free version will set you back another $16.
This tab features an 8 inch 1280 x 800 HD screen. So the display isn't that stunning, but you can't expect much at that price. It's powered by a 2GHz Quad-core process, 2GB of RAM, 32GB of storage expandable upto 1TB via MicroSD card, USB-C port, and a battery that lasts upto 12 hours. Amazon has several configurations of its Fire HD tablet featuring 7", 8" and 10" sizes all undercutting the competition.
Advertisement - Continue reading below
These tabs are specifically tuned to amplify the usage of Amazon services. So if you're already an Amazon Prime customer, then you'll be able to enjoy content from Amazon Prime Video, Music, and Kindle books. But if you're not, you're better off considering other options. Youtube and a number of Google services don't work with these tabs, so users outside of the U.S want to think twice before going the Amazon route.
Onn. 8 Inch Tablet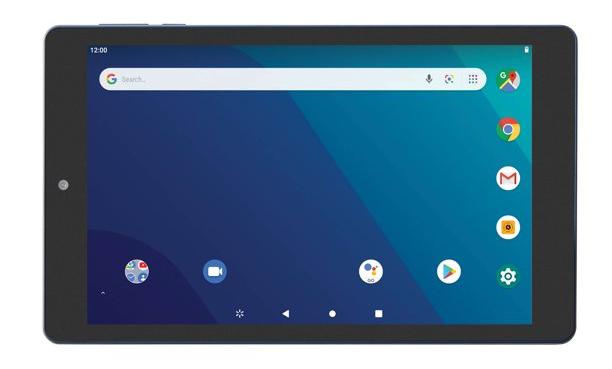 Onn. is a brand label that belongs to Walmart for lower-priced alternatives to a range of consumer electronics. Walmart is taking a page off Amazon's Fire brand playbook. This Onn. 8" tablet comes with a 1280 x 800 HD display, is powered by a 2GHz Quad-core processor, 2GB of RAM, and offers upto 9 hours of battery.
It's based on the Android 10 operating system giving it a smartphone feel. There are no pre-installed Apps, so you get a clean tab. With Google Kids Space, you can quickly turn this tab into a child-friendly device. User reviews indicate this tab has a good display with a responsive touchscreen and the speakers sound good too. This tab goes for only $69 at Walmart.
Lenovo Tab M8 2nd Gen Android tablet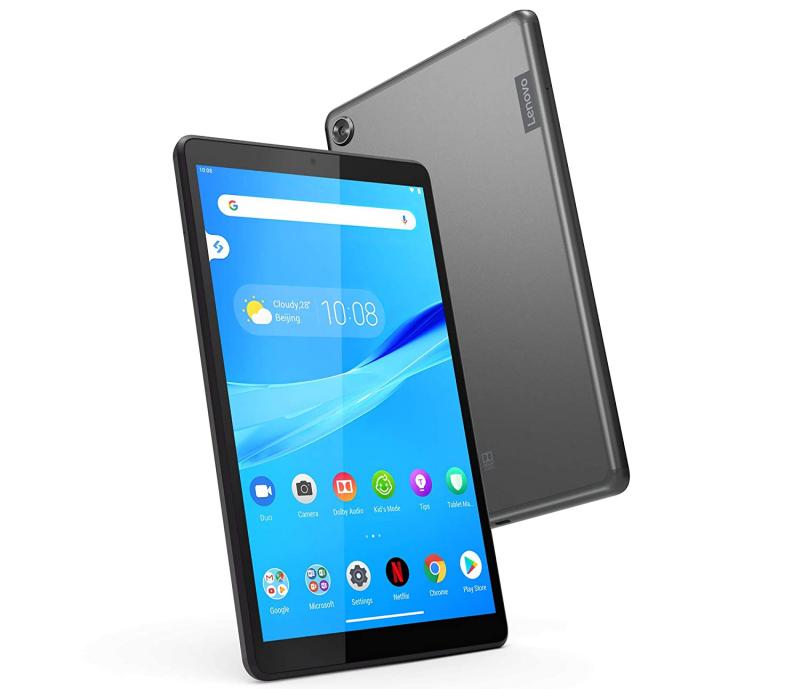 Lenovo has one of the most affordable Android tablets. This tab features an 8 inch 1280×800 IPS HD Screen, a stylish metal cover, and 83% panel-to-body ratio, is powered by a Quad-core Helio A22 MediaTek processor, 2GB LPDDR3 memory, and 16GB storage. This tab has a long battery life of upto 12 hours of video playback according to Lenovo.
However, it runs on Android 9 Pie Go, a slightly dated Android version. This tab goes for $94.99 on Amazon. If you want something smaller with a more updated operating system, then go with the Lenovo 7″ Tab M7 32GB Tablet (3rd Gen). It runs on Android 11 Go Edition and has 32GB instead of 16GB of storage. It goes for $89.99 at B&H and $104.99 at Best Buy.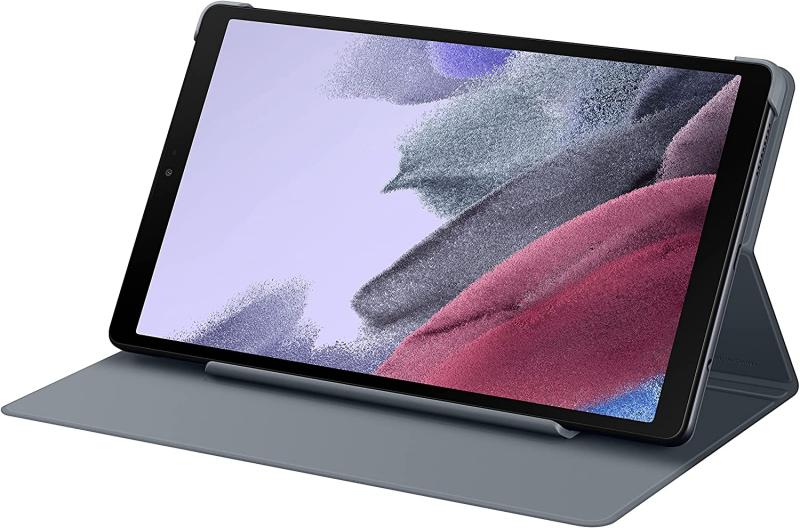 If you already own a Samsung device, then you probably should stick in the ecosystem with the Samsung Tab A7 Lite. This tab is a lighter version of the much feature-rich Tab A7. The tab is compact thanks to an 8.7 inch 1340×800 screen with a sturdy all-metal frame. It's powered by an Octa-core MediaTek MT8768T Helio P22T, 3GB of RAM, 32GB of storage, a 5,100mAh battery and runs on Android 11.
You can also easily turn this tab into a Kids tablet with Samsung Kids. This tab goes for $120/$165 on Amazon. And you're not giving up much from the $230 Pro model. Comparatively, the Pro version has a bigger 10.4" screen with a better 2000×1200 resolution, a bigger 7,040mAh battery, and is powered by an Octa-core SM6115 Qualcomm processor. This tab goes for $120 on Amazon.
Lenovo Tab M10 Plus (2nd Gen)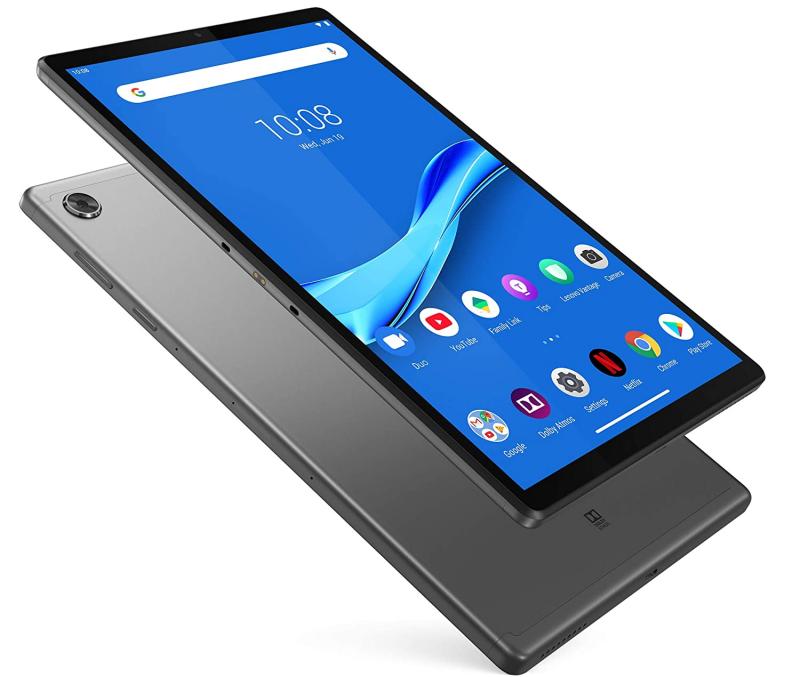 This Lenovo Tab is comparable to the Lenovo Tab M8 mentioned above but adds a bigger 10.3 inch Full HD (1920×1200) IPS display. It has a standout metal design giving it a premium look and feels. It's also powered by an Octa-core MediaTek Helio P22T processor. So those four extra cores boost this tablet's performance. It comes with 2GB of RAM and 32GB of storage and runs on Android 9.
Advertisement - Continue reading below
You can also easily turn it into a Kids tablet with Google Kids Space mode. The Lenovo Tab M10 HD is a lite version of this tablet, but there's little difference with the Tab M8 except for a bigger display. So I suggest you stick with this M10 Plus instead. This tab goes for $199.99 on Amazon and Walmart and Best Buy.
Lenovo Chromebook Duet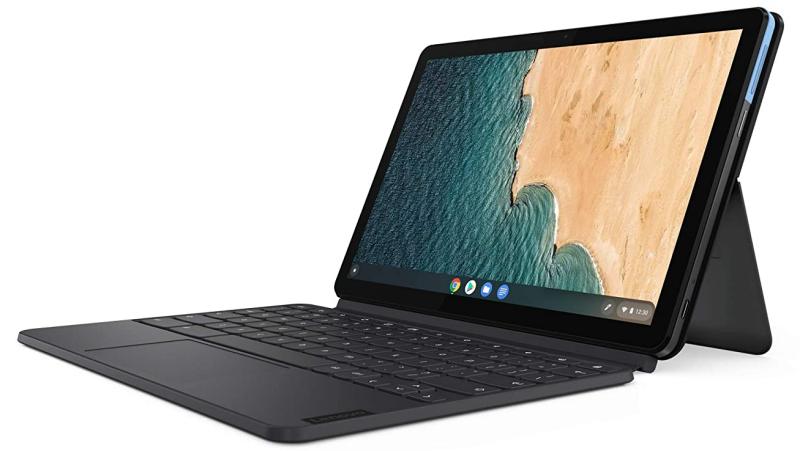 This tablet runs on Chrome OS instead of Android. It's the only Chrome OS-powered tab on the list and it has very good reviews. This tablet comes with a nice detachable keyboard and kickstand similar to what you see with most iPad cases or Microsoft Surface books. It has a 10.1 inch Full HD display which is your typical big tablet size, but that's close to the standard 11.6" that most Chromebooks have.
It's powered by a MediaTek Helio P60T processor, has 4GB RAM and 128GB SSD storage. You can get this Chromebook for $196/$277.5/ $256 (typically goes for about $320) on Amazon. You can also get it at about $250 at Best Buy.
Apple 9.7″ iPad 2018 MR7F2LL/A (Renewed)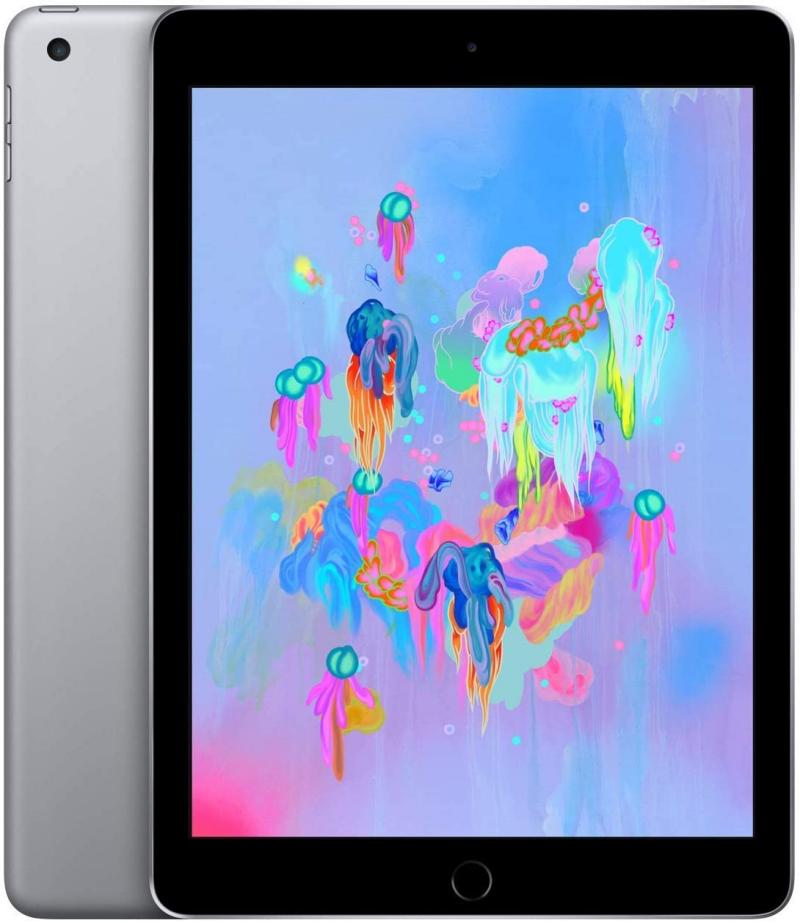 This list wouldn't be complete without the Apple iPad. The iPad is still the undisputed winner of tablets offering unraveled performance, stunning retina display, App customized specifically for the tablet form-factor, and long-term software updates. Only the price tag will make you consider other options, but if you don't mind pre-owned products, you can still get a great used iPad within your budget.
This refurbished 2018 6th generation Apple 9.7" iPad goes for only $236 which is within our $300 budget category. This iPad is powered by the A10 Fusion chip, 2GB of RAM, 32GB of storage and supports Apple Pencil. It comes with iOS 11, but you can update it to the latest iPadOS 15. But if you really want to go for a new budget iPad, then simply top up another $100 and go with the 2021 Apple 10.2-inch iPad priced at $329.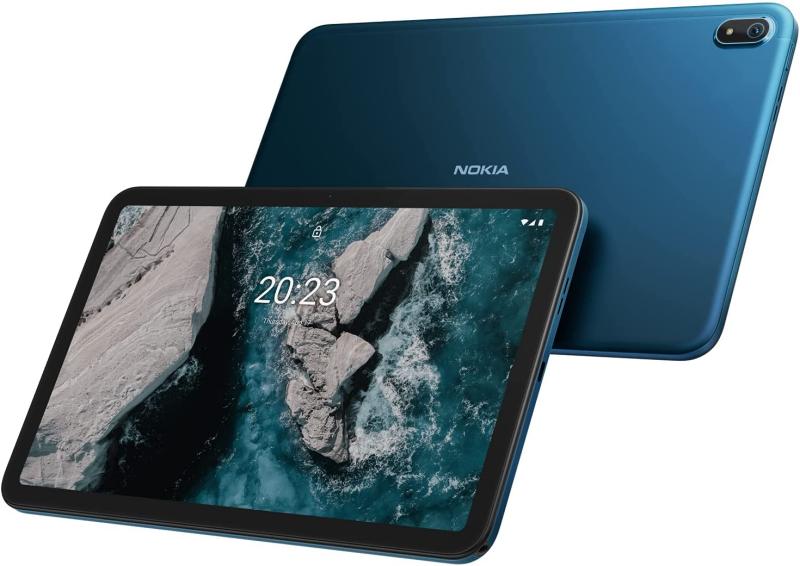 Nokia got back into the tablet game with a refined 10.36" tablet. The Nokia T20 brings the classic Nokia quality we all expect offering a stunning 2K display and a big battery that lasts at least 7 hours. It's powered by a T610 2A75 1.8Ghz + 6A55 1.8Ghz processor, 4GB of RAM, and comes with 64GB of storage. This tablet runs on Android 11, but Nokia is offering 2 years of OS upgrades and 3 years of monthly security updates with this tab. This tab is going for $250 on Amazon.
CHUWI Hipad Plus Android 11 Tablet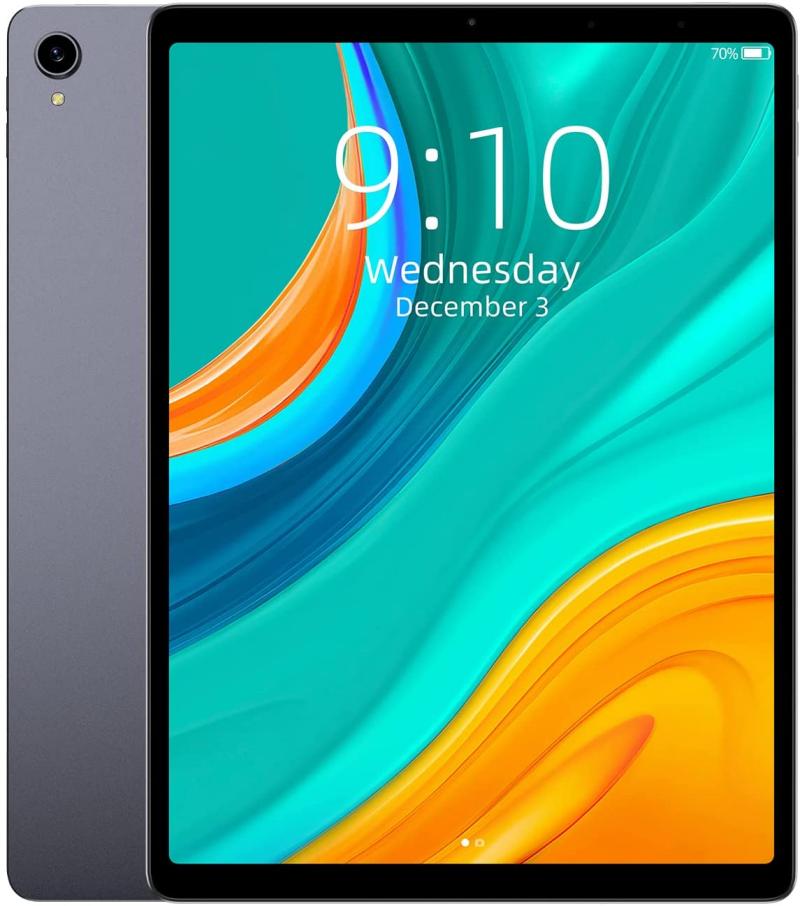 Chuwi is an upstart Chinese vendor based in Shenzhen China. This company has proven to deliver quality products at a good price point akin to Lenovo or Xiaomi. The Chuwi Hipad Plus is a 11 inch tablet with a 2176×1600 2K IPS screen running Android 10. It's powered by an Octa-core MediaTek MT8183 processor, 4GB of RAM, and offers a whopping 128GB of storage — the most we've seen for tabs in this price range. This tab has got good reviews and goes for $269 on Amazon.
Realme Pad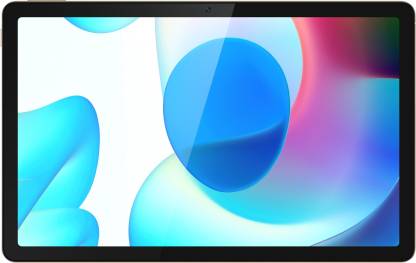 The Realme Pad was launched this year and marks Realme's first serious attempt at the tablet product line. It features a 10 inch 2000×1200 WUXGA+ LCD display. It's powered by the Helio G80 Octa-core processor, 3GB of RAM, and 32GB of storage. It comes with Quad speakers that support Dolby Atmos sound.
Advertisement - Continue reading below
It has a whopping 7,100 battery which gives about 12 hours of video playback. This tab is currently available in India for ₹ 13,999 ($185) for the WiFi-only version and ₹ 15,999 ($211) for the 4G LTE version on the Realme website or Flipkart. Realme recently started shipping the WiFi-only 4GB+64GB model of this tablet to some European countries (Belgium, Germany, Luxembourg, the Netherlands, and Portugal.) at €260.
Alright, that's all we have for you. There are definitely other tabs that didn't make it to the list that are within or slightly more than $300. Notable mentions include;