When you create a Google account, Google gives you 15GB of free cloud storage to store your files (videos, pictures, documents, etc) across all of its platforms including Gmail, Google Photos, and Google Drive where you store files from Google Docs, Forms, Slides, Excel, etc. This 15GB free storage space might seem like a lot in the beginning, however, it is only a matter of time before you exhaust it. If you tend to use Google's products a lot, for work, there's a likelihood that you'll exhaust it in no time.
Normally, when you're close to exhausting your free Google cloud storage, you will get a notification from Google asking you to upgrade. If you have, or you're close to exhausting your free Google cloud storage, you can buy more storage within Google Drive, or upgrade to Google One, to get extra storage.
Advertisement - Continue reading below
Related: Here's the difference between Google Drive and Google One
Buy Storage Via the Google Drive App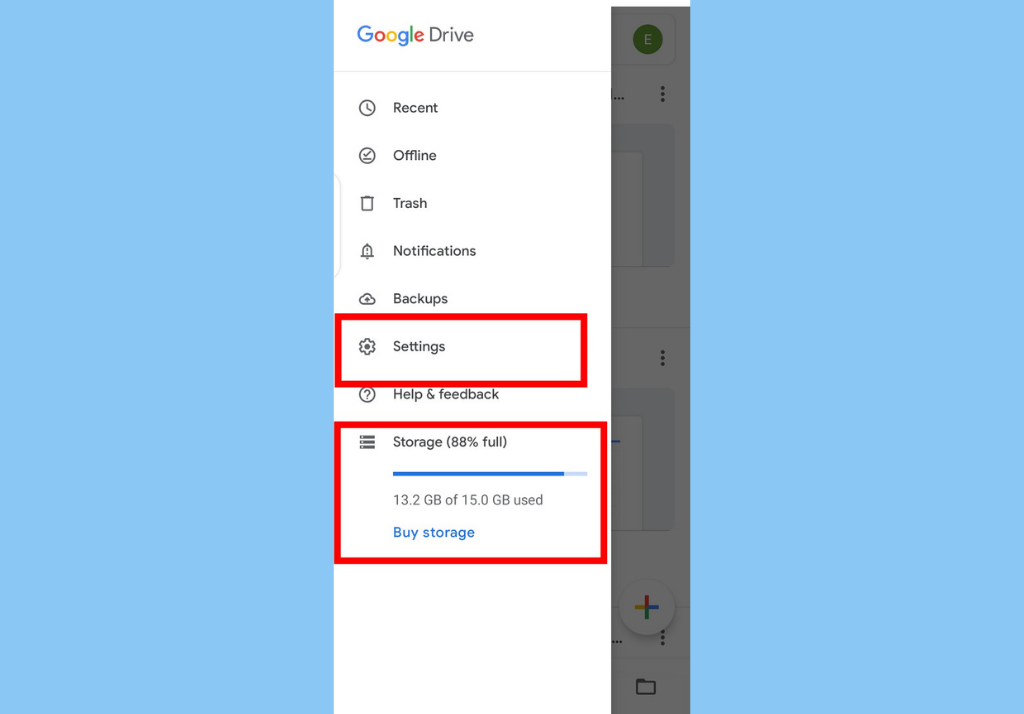 On the top left, tap hamburger icon to open the menu.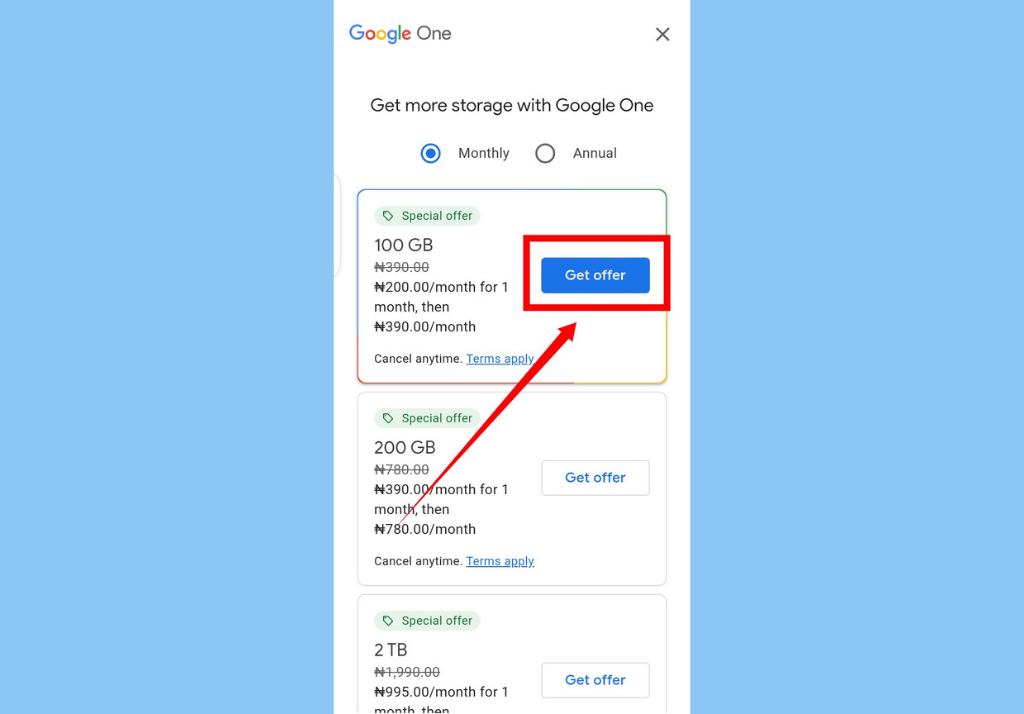 Tap Settings or tap Buy storage at the bottom.
Scroll down and choose a preferred storage plan. The different plans include:

15GB: Free forever
100GB: $1.99/month ($19.99/year)
200GB: $2.99/month ($29.99/year)
2TB: $9.99/month ($99.99/year)
10TB: $99.99/month
20TB: $199.99/month
30TB: $299.99/month

Tap on Get Offer for your preferred plan to Subscribe.
Buy Storage Via Google Account (Web)
Visit your Google Account from your browser.
From your home page, select Manage storage from the storage section
And then choose a preferred storage plan. If you are not ready for a storage upgrade, you can simply scroll down and tap Clean up account.
There you have it. That's how to upgrade your Google Account storage. You should also see How to Setup Google Drive as Local Drive on Your Computer if you are running out of space on your computer.