The Amazon Echo Dot smart speaker has to be the most affordable smart speaker, with a lot of value, that you can get out there. Priced at around $40, the Echo Dot can help you begin your smart home journey. Its portability and how aesthetically pleasing it is, makes it a perfect smart speaker for your bedside, kitchen, living room, and study.
There are a lot of things the Echo Dot can do for you. You can use the voice command (Alexa) feature for music streaming, to check the weather, schedule changes, set timers, alarms, reminders, and more.
Advertisement - Continue reading below
If you've just purchased the Echo Dot smart speaker and you're still confused about setup and how to use it, you should read this. In it, we will be walking you through the process of setting up your Echo Dot on the Alexa app.
Setup Your Echo Dot
First, you need to download and open the Alexa app (it is available on Android and iOS) on your smartphone or tablet. Please note that the Amazon Alexa app isn't available on Play Store and the App Store in some regions (Nigeria, for instance). So, if you don't find the app on your App Store or Play Store, you will need to visit Amazon's website, download the Amazon App Store on your device, and then download the Alexa app for Android or IOS.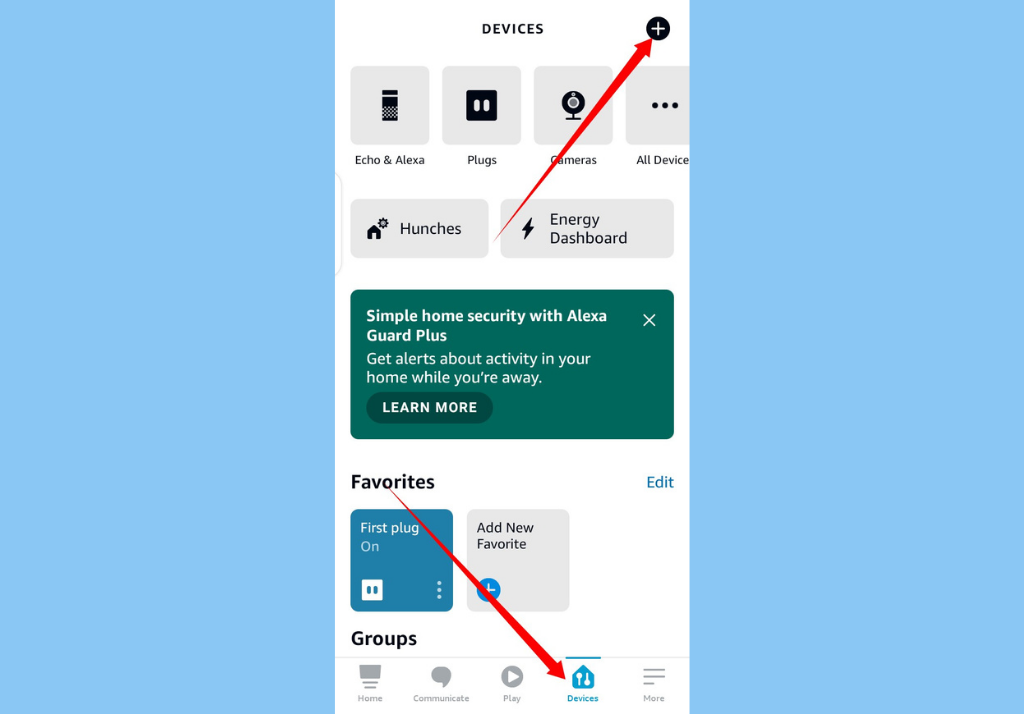 Once you open the app, select Devices in the lower-right corner of the app. and then press the + Plus icon in the top right corner.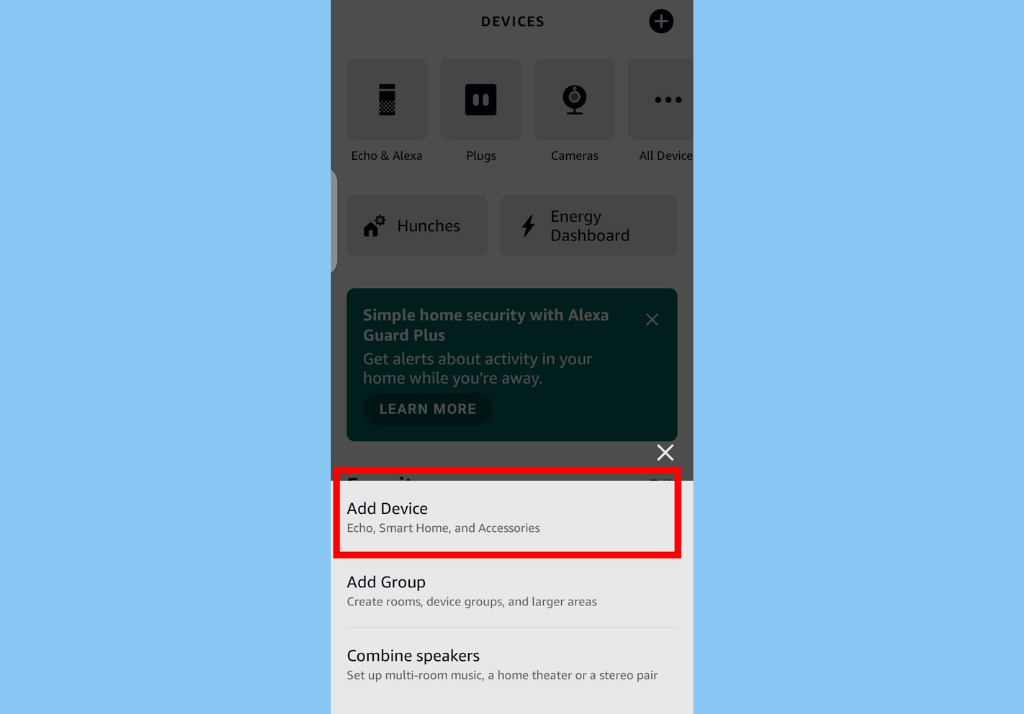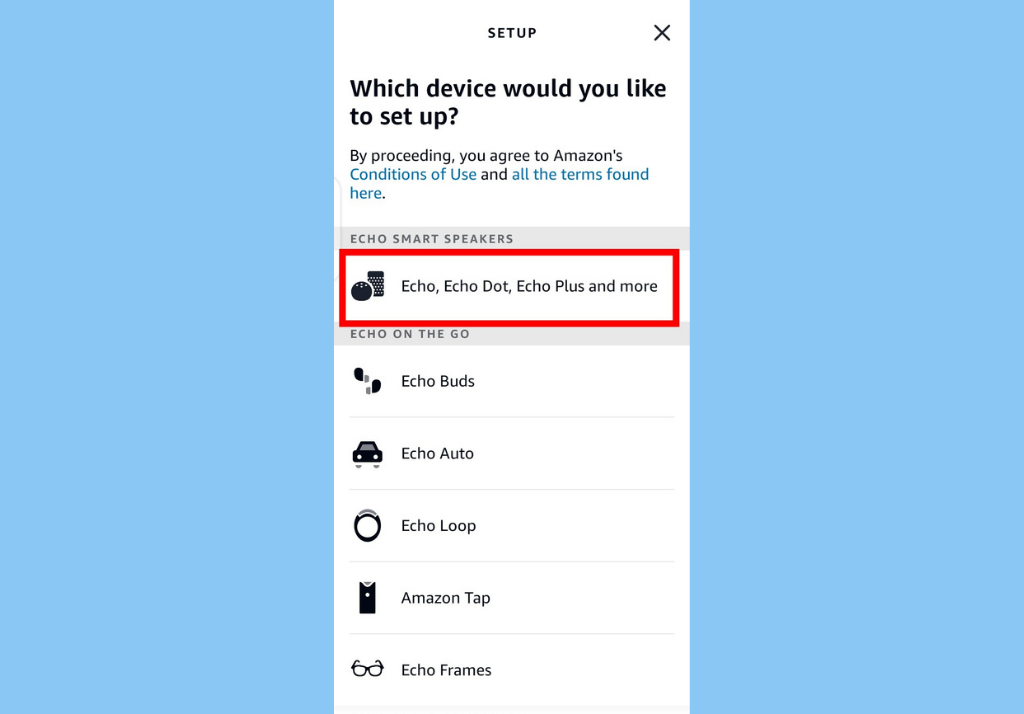 Select Amazon Echo, from the ALL DEVICES section. Then tap on Echo , Echo Dot, Echo Plus and more icon that appears.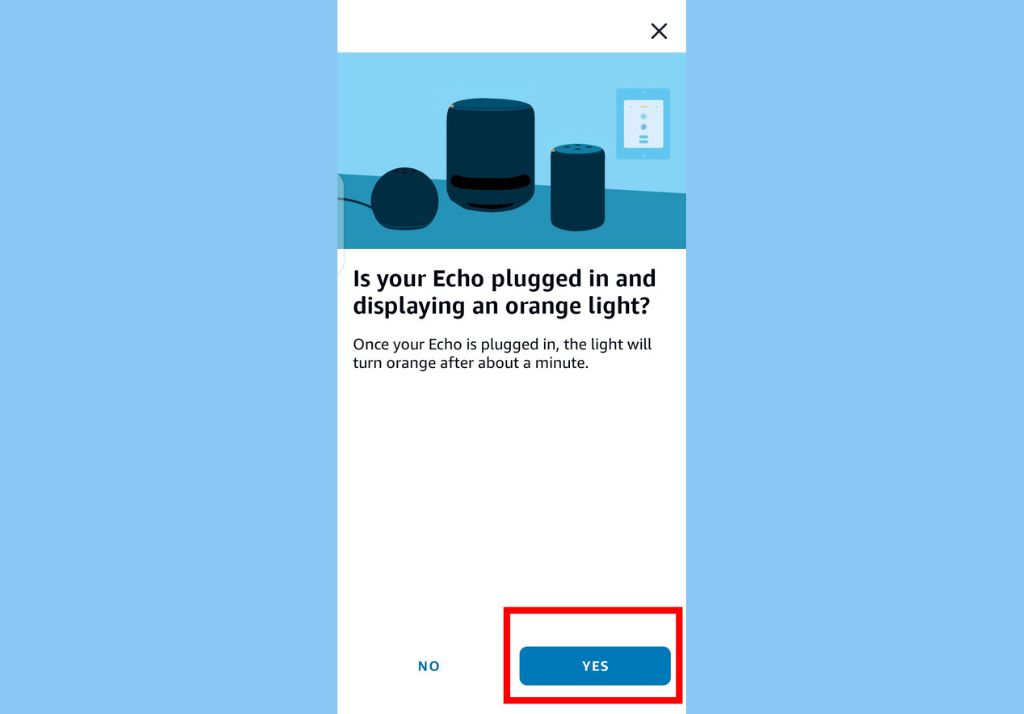 You will then be asked if your Echo device is plugged in and displaying an orange light. Plug in your Echo Dot using the included power adapter and wait for the blue ring light to turn orange. Once that happens, your device is in Setup Mode. Tap yes, afterwards.
Select Echo Dot once it appears on your phone. You'll then be prompted to go to your Wi-Fi settings. There, you'll need to select the "Amazon-XXX." network shown.
Finally, on your Alexa app, choose the Wi-Fi network you'll like to connect your Echo Dot to.
That's it. Your Echo Dot is all set and ready to be used. You can begin by saying the default wake work which is Alexa. That said, you should check out how to use your Echo Dot as a Bluetooth speaker or How to connect Spotify to your Echo Dot.