Every Fire Stick and recently Fire Smart TVs come with a dedicated physical remote. The Fire TV remote comes with all the controls you would expect including media controls, volume, power and Alexa voice control. In most cases, I usually reach out to the remote to change an app or increase/reduce volume. However, Amazon also has a Fire TV App which includes a virtual remote for controlling your Fire TV.
Ultimately, the physical remote is what you would use for the most part. However, you might resort to the virtual remote especially when you can not find the physical one. Your smartphone is always with you, but TV remotes tend to like playing hide and seek with their owners. Comparatively, the virtual remote offers everything you would find with the physical remote except for the mute and power off buttons. Even if you don't intend to use the virtual remote, you might want to have it setup and installed on your smartphone as backup. Alright, here's how to do just that.
Advertisement - Continue reading below
How to setup the Fire TV App
Download the virtual remote from the Google and iOS app stores. It's called Fire TV. Before you start the App, ensure that your smartphone and Fire Stick are connected to the same WiFi network. This is really important because the app uses this to easily discover and Find compatible Fire TV Sticks on the network. Now start the Fire TV app. You should see a prompt to connect to one of the discovered Fire Sticks on the network. For my case, the app found the SFTSS_14RN(Amazon Fire TV Stick). Tap on the discovered device.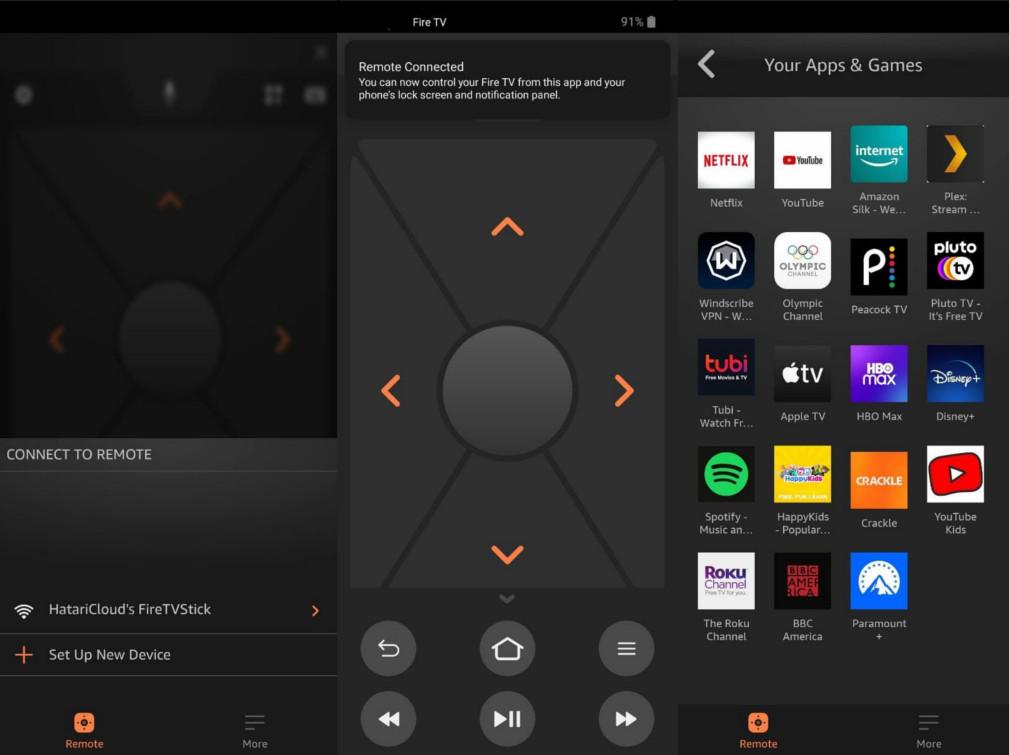 You should see a message displayed on your Firestick showing the App connection request with a security PIN code that you should enter on your phone. Enter it. Now the Fire TV App should be connected to your Fire TV Stick. You should be able to control your Fire TV with the remote app now.
Another reason you might prefer using the virtual remote app is the ease and convenience of entering text in form fields. This comes in handy when registering or signing in to your streaming services or even Amazon account. Sure you can use the physical remote along with the on-screen keyboard, but it's painstakingly slow for anyone who's tried typing text in Smart TV. The virtual remote takes advantage of your smartphone's QWERTY keyboard making entering your usernames/passwords a snap. You can always find the keyboard at the top right corner of the virtual remote.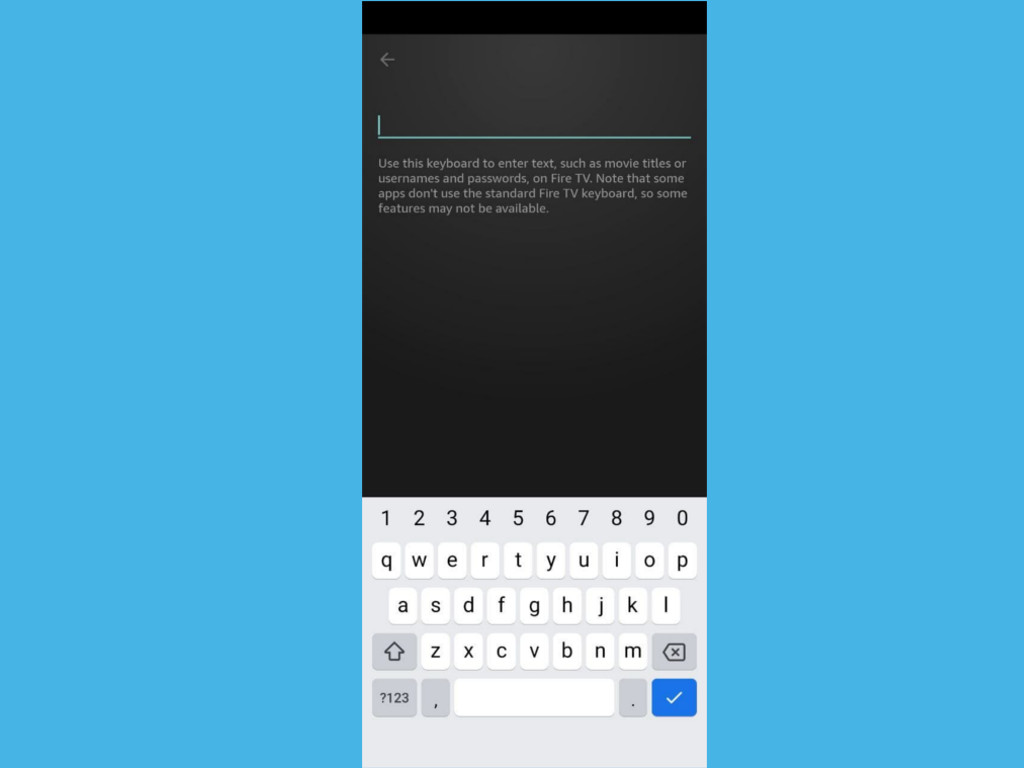 Besides the virtual remote, the Fire TV App also shows your downloaded apps and services. You can easily launch Netflix, Youtube etc from the App. You also get Alexa voice support. Simply slide down and talk to issue voice commands to your Fire TV Stick. Alright, let me know your experiences setting up the Fire TV App.
Feature image: Glenn Carstens-Peters on Unsplash