One of the advantages of owning smart speakers their ability to connect to each other and serve as a stereo speaker. Using them as stereo speakers is a perfect way to upgrade the audio experience in your home from just a single mono speaker. If you own smart speakers like the Amazon Alexa Echo Dot speakers, you can link them up together as a stereo pair. In this article, we will be showing you how to do just that.
---
Related: How To Connect Spotify to Your Amazon Echo Dot
Advertisement - Continue reading below
---
Pair Two Echo Speakers
Before we get started, you should note that the two Echo speakers must be the same. For instance, if you have an Amazon Echo Dot, you can only pair it to another Amazon Echo Dot – it can not be paired to an Amazon Echo show smart display.
Also, make sure they are set up in the same room (within a meter of each other) for pairing to happen. One more thing; make sure your speakers are already set up on the Alexa app on your phone.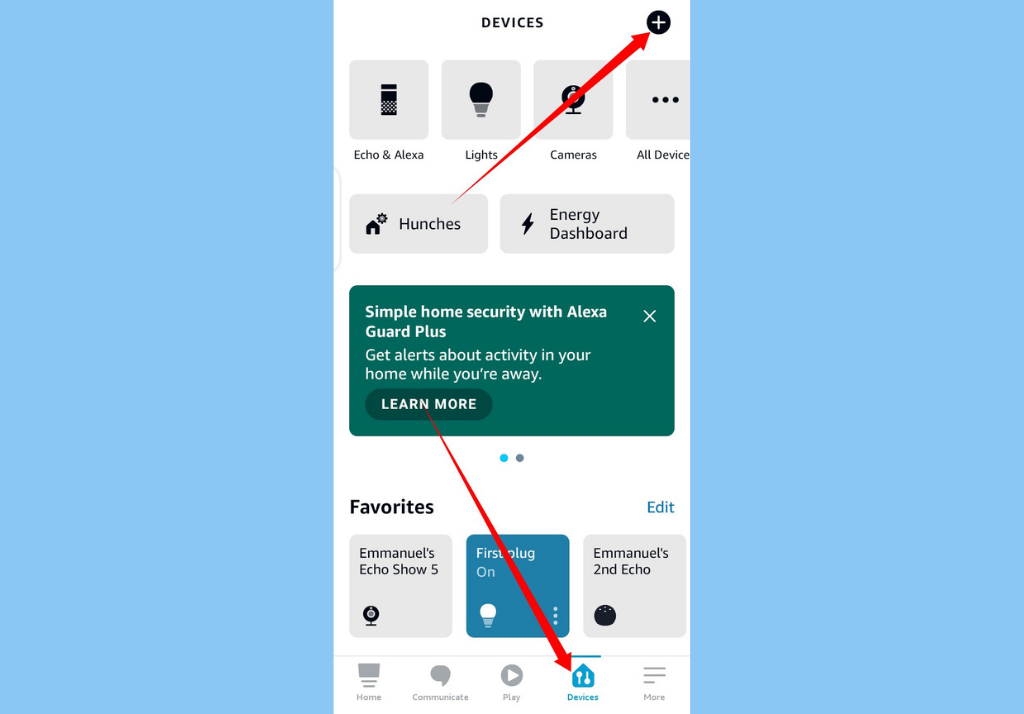 Tap the Devices tab in your Alexa app.
Then select the Add (+) icon in the top-right corner.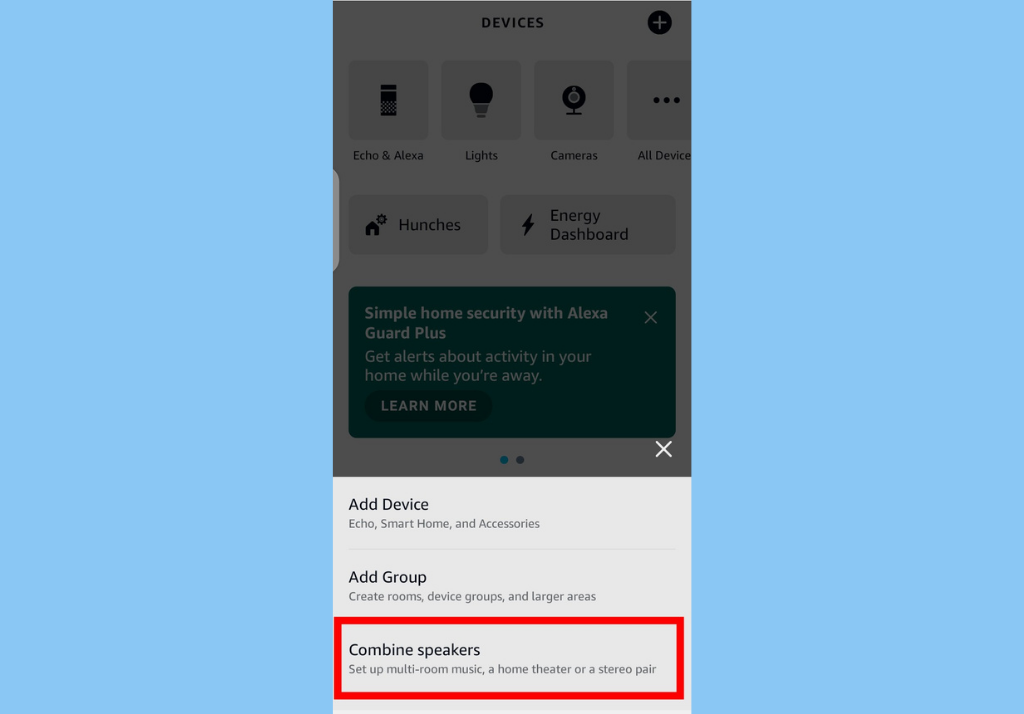 Tap Combine speakers to either set up multi-room music, a home theater, or a stereo pair.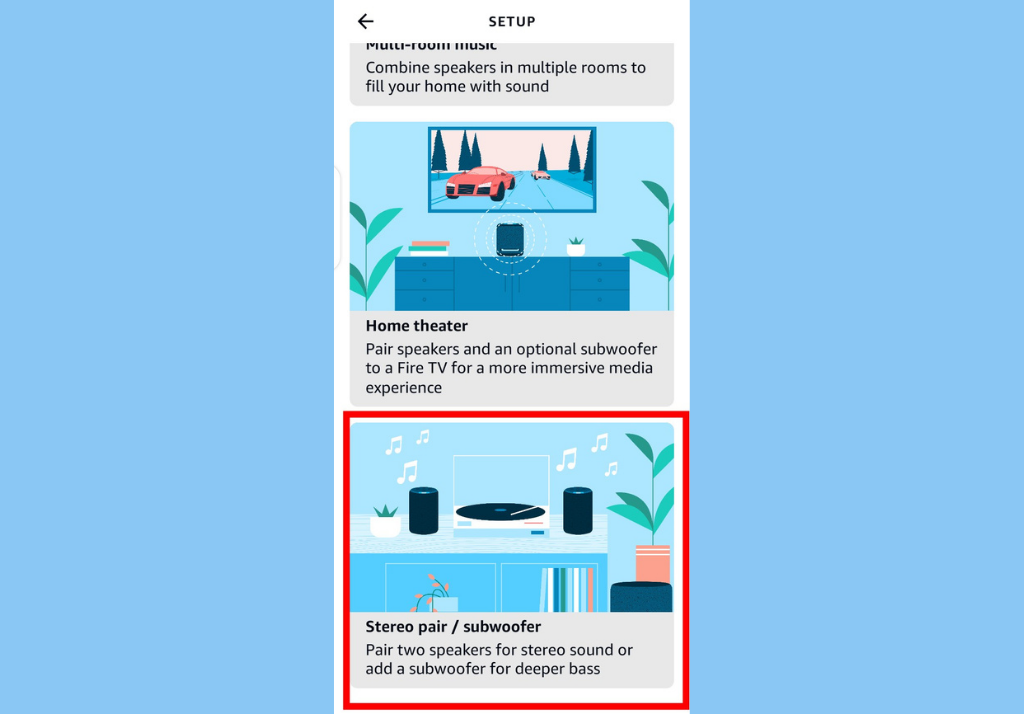 Scroll down and select Stereo pair/subwoofer.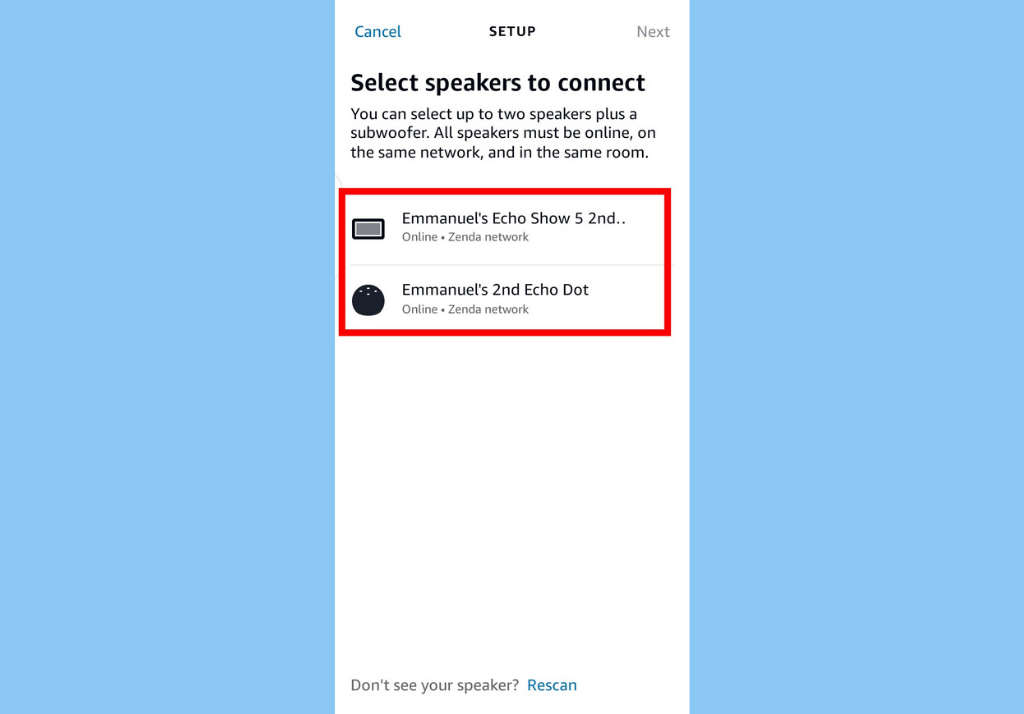 You'll then see a list of available Echo speakers. Select two speaker (remember; same type of speakers) that you want to stereo pair together. Then, hit Next.
You'll need to set a channel for each speaker (verify speaker positioning by making sure audio feedback from each speaker corresponds to their physical position), then tap Next.
Finally, choose a name for your stereo and tap Save.
---
Related: Amazon Echo Dot: 5 Cool Tips You Should Try
---
Once you have successfully concluded this process, your newly paired stereo speakers should appear as a speaker group in the Alexa app. Finally, you should note that stereo sound only works when streaming music over Wi-Fi. It will not work when you try to play music from your smartphone over Bluetooth.