Sharing content from a small screen iPhone to the big Macs has never been easier. With the release of macOS Monterey, you can now share or play media from your iPhone or iPad without any additional third party software. Airplay allows you to stream media such as your music or movies from one Apple device or Airplay-compliant device to another.
With Airplay, you can share photos or a presentation with the rest of the team on a bigger Macbook or iMac screen which is better than trying to view content on a small screen. You might want to play a Movie on a bigger screen. There are several use cases of AirPlay and it really depends on you.
Advertisement - Continue reading below
Now this feature is supported on 2018 MacBook Pro and later, 2018 MacBook Air and later, 2019 iMac and later, 2017 iMac Pro, 2019 Mac Pro, 2020 Mac Mini. On iPhone, you'll need at least iPhone 7 and for iPads, you'll need at least iPad Pro(2nd), iPad Air 3rd Gen, iPad 6th gen and iPad mini 5th gen. I tested Airplay to from iPhone to Mac using my iPhone SE 2020 and iPad to Mac using iPad Air 3rd Gen. I used the Mac mini 2020.
Before you AirPlay to Mac
Make sure you have updated your Mac to the latest MacOS Monterey.
Now to AirPlay from iPhone to Mac, make sure that both devices are on the same WiFi network. This helps with discovery, but also ensures that your neighbors don't mistakenly share content on your devices.
Make sure the Mac is powered on and is awake.
Make sure Mac OS Firewall isn't blocking Airplay connections. Find out by visiting Preferences > Security & Privacy > Firewall and ensure that block all incoming connections isn't turned on.
Make sure AirPlay is enabled on the Mac. It is by default, but just in case someone turned it off, check that it's on. To do that, go to System Preferences, click on Sharing option, and look for the AirPlay Receiver option. Make sure that it is on.
From your iPhone, open the Photos app or whatever your media is, tap on the share button. Scroll down until you see AirPlay. Tap on it. You should see your Mac or Macs. Tap on which device you want to share content with. Within seconds, content will start playing on the big Mac if it's a video or displayed if it's a photo.
Now a common situation is not being able to hear sound on the Mac. If this happens, make sure that the sound is not muted on either device. Try to turn the volume or down on either device.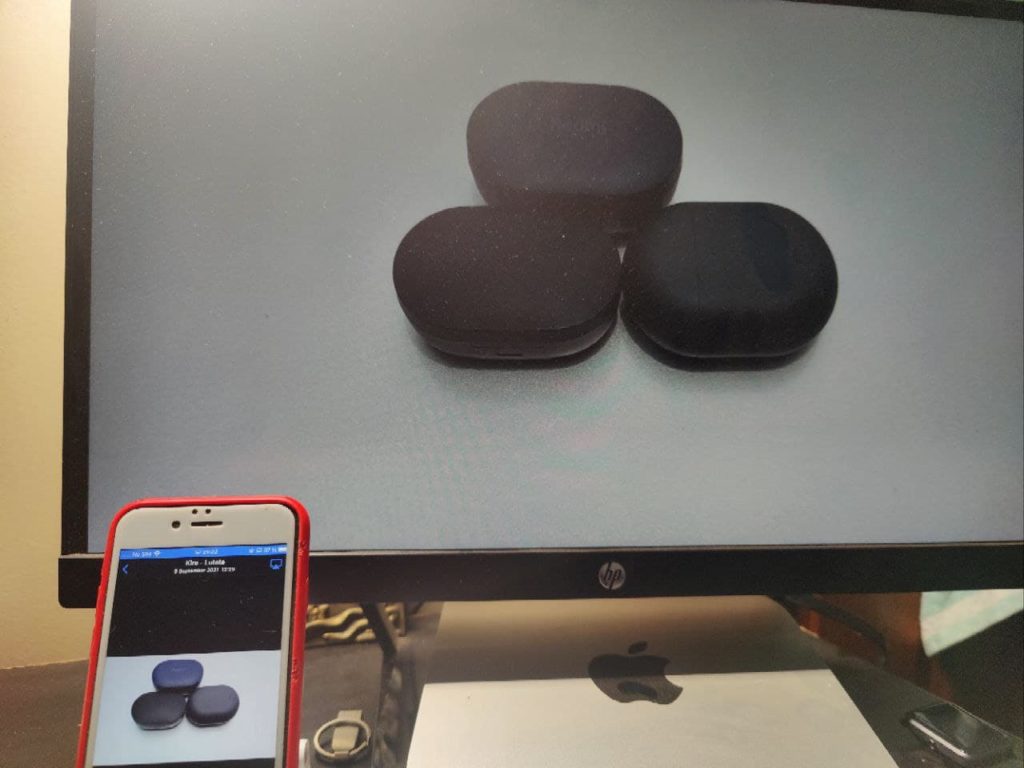 AirPlay doesn't always work. For instance, I tried from my iPad Air 3rd gen to the Mac Mini without success. I am still trying to figure out why. In such cases, you can still just use a USB cable. Cable connections are also good for low latency applications such as gaming or when you don't have access to a WiFi network.