Connecting your Bluetooth headphones or speakers to your Chromebook is quite simple. Most Chromebook have Bluetooth support, usually version 4 and above. That means they support Bluetooth audio out of the box.
Before you connect your audio devices to your Chromebook, make sure that your device is within range. This is typically about 10 meters without obstacles. Also make sure the device is in pairing mode. You'll have to check with your device's manual but for most devices, you've to press a specific button on the device to enter pairing mode.
Advertisement - Continue reading below
To pair your Chromebook with your headphone, you can either use the Settings or System tray. I got my Letscom H10 wireless Bluetooth headphones paired with my Samsung Galaxy Chromebook Go. Here are the steps you should follow;
If you go with the system tray, click on the Bluetooth icon. Chrome OS will show already connected devices if any and then start searching for new devices.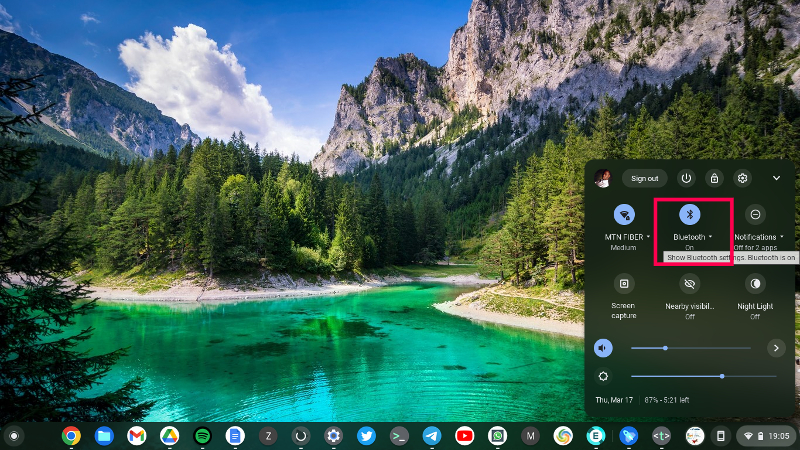 If your headphone is in pairing mode, Its name should show up. Tap on it. In a few seconds, your Chromebook will be paired with your Bluetooth device.
If you choose to go with Settings, then select Bluetooth from the left panel. Then make sure Bluetooth is turned on.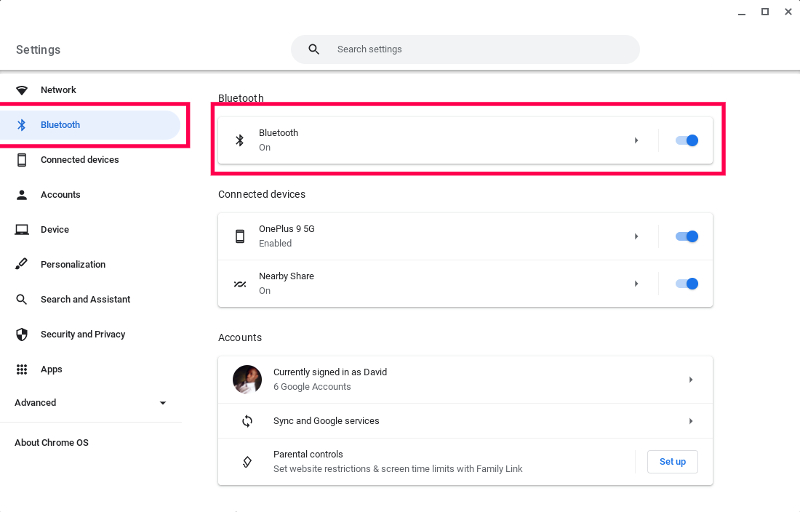 Chrome OS will start searching for Bluetooth devices and your headphones or speakers should show up. Tap on them and the pairing process is done.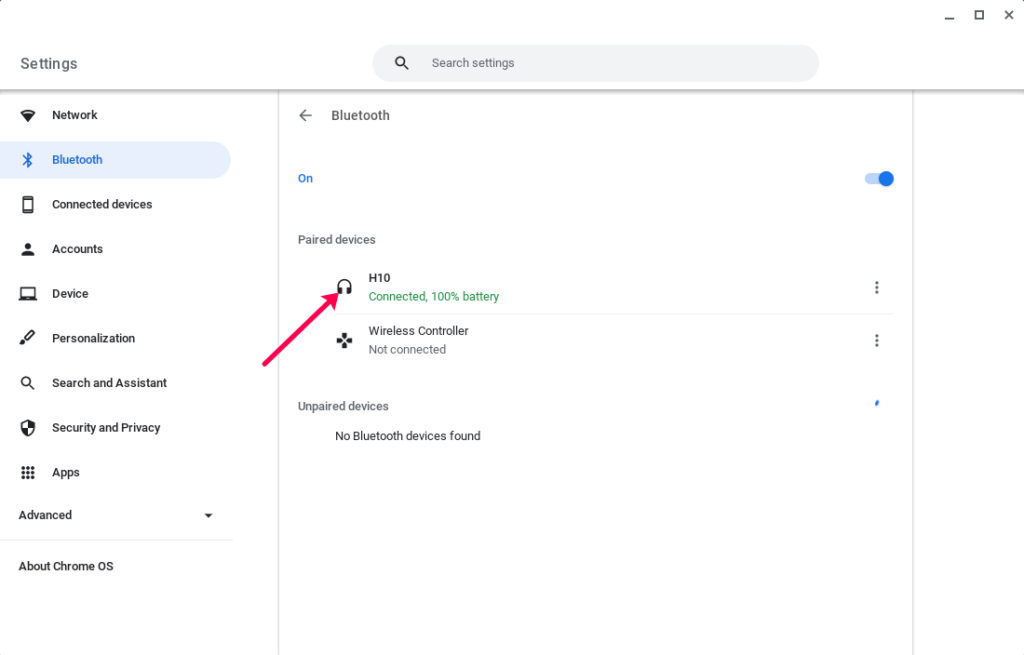 Advertisement - Continue reading below