Stickers are the rave of the moment with chatting on WhatsApp. They are like emojis and can convey emotions without needing to type words. You can find a sticker for almost any message you want to pass along. The good thing is you can now even turn your own photos into WhatsApp stickers and share them with friends and contacts.
Before now, to create WhatsApp stickers, users have to download 3rd-party apps, upload their photos to them and download them back as stickers. But now, there's functionality on WhatsApp Web that lets you do this easily without a third-party app, all on the WhatsApp platform. According to WhatsApp, this functionality will be coming to the the WhatsApp desktop app soon too. So, stay tuned.
Advertisement - Continue reading below
In this post, I'll walk you through how to turn your photos in WhatsApp stickers without using any other app except WhatsApp itself. It's quite the straightforward process, you should read through.
---
READ MORE: How to make Whatsapp stickers with your photos on an Android Device.
---
Turn Your Photos into WhatsApp Stickers
Follow the steps below to convert your pictures into WhatsApp stickers.
Open WhatsApp Web on your computer and open any chat.
Click the Attach paperclip icon.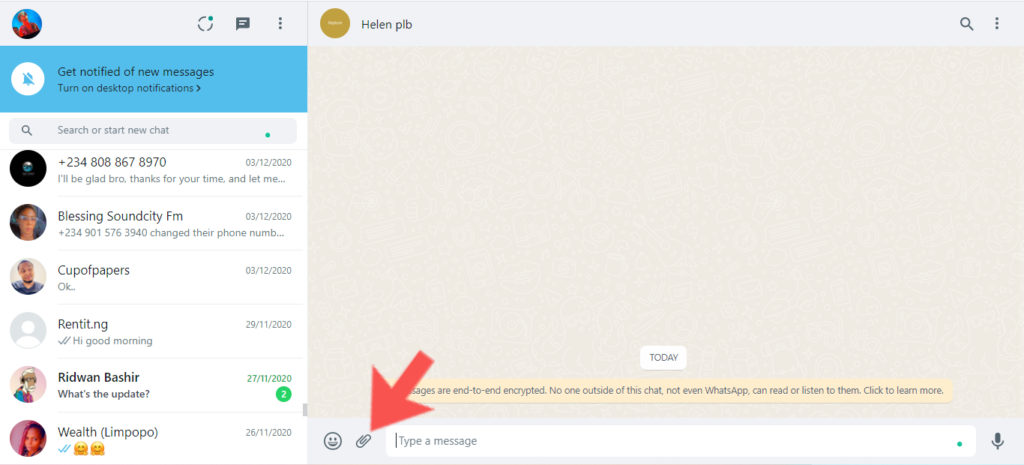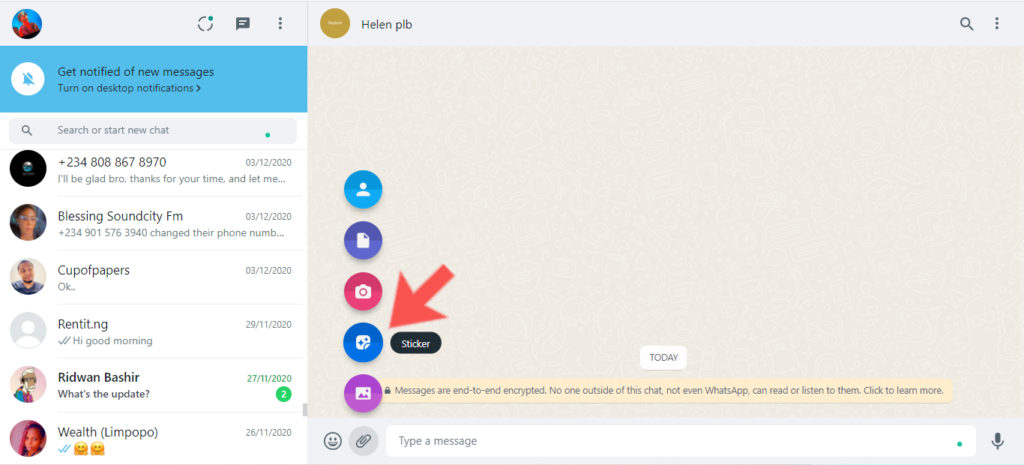 Upload any of your photos to convert them into a sticker.
Click the Send button when you're done.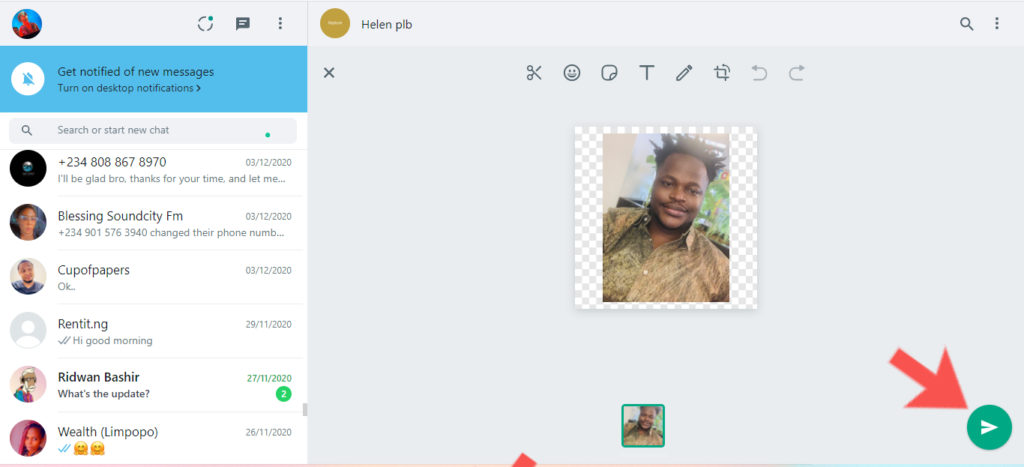 And that's all you need to do. Once you've turned your photos to stickers, you can find them at the sticker section with other stickers you had previously. Hence, you can reuse them while chatting with anyone on your contact list. You should also know that as a result of this, when you send your photo stickers to others, they can download them and add to their own collection of stickers.
Let me know in the comments section if you were able to go through this process successfully and convert your photos into stickers. If not, let me know where you're stuck and I'll be happy to help out!
Advertisement - Continue reading below