Fire TV Stick makes a great streaming device. But do you know what else you can do with it? Gaming! Yes, you can play games with the Fire TV Stick either using the remote or a dedicated fully-fledged gaming controller.
Now I have a 3rd generation Fire TV Stick and the 8BitDo Pro 2 gaming controller I bought for just $49.99 on Amazon. Even standard gaming consoles such as PS4 or Xbox controllers should work. I downloaded some cool games such as Red Ball 4, Sega Classics, Sonic CD,  Pac-Man Championship Edition (Fire TV), Sonic The Hedgehog, Tetris, or PBA Bowling Challenge. I managed to connect the gaming controller to my Fire TV Stick and enjoyed myself.
Advertisement - Continue reading below
Gaming controllers that connect to the Fire TV Stick should be able to support Bluetooth for wireless connectivity. However, you can also connect the controller to the Fire TV Stick through USB by use of an OTG cable for less latency.
How to connect Bluetooth controller to Fire TV Stick
To connect your controller to the Fire TV Stick, make sure that it's in pairing mode first. It should be within range of the Fire TV Stick, that's about 10m without obstacles. If you're in front of the TV, then there shouldn't be a problem.
Now go to Settings and then select Controllers & Bluetooth Devices.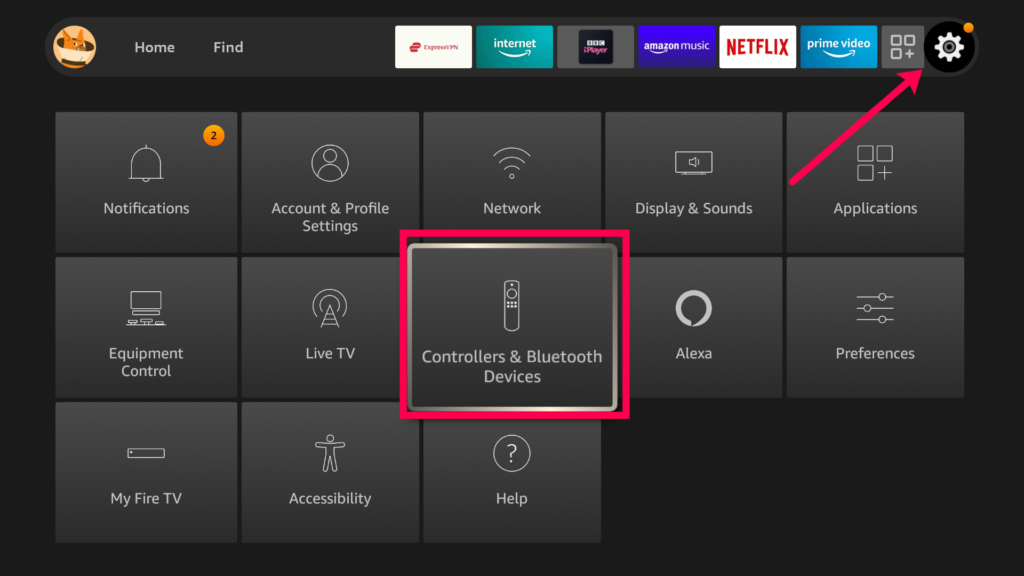 Select Game Controllers.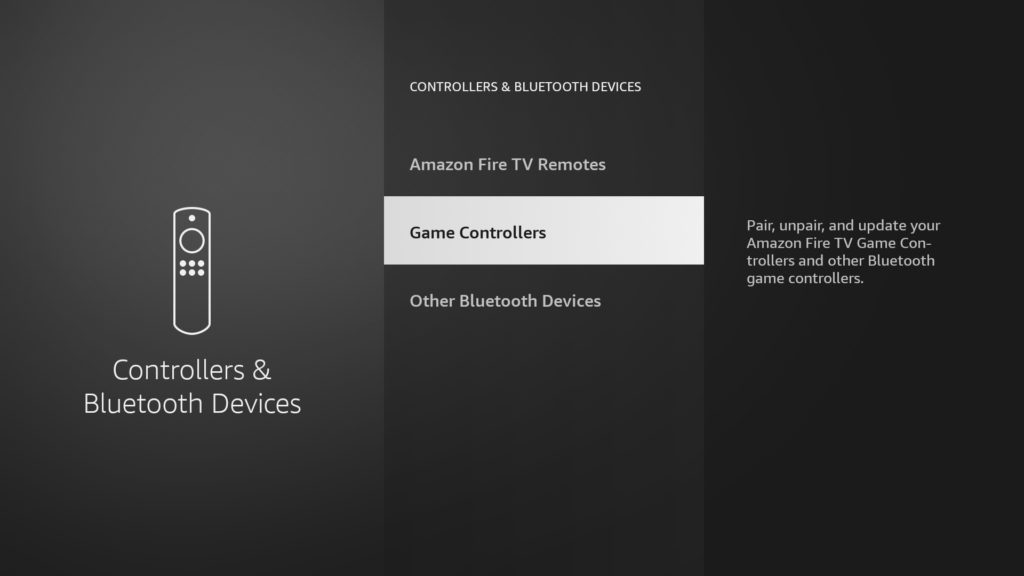 Select Add new Game Controller. Fire TV Stick will start scanning for nearby Bluetooth game controllers. If your game controller can't be found, make sure that it's in pairing mode first.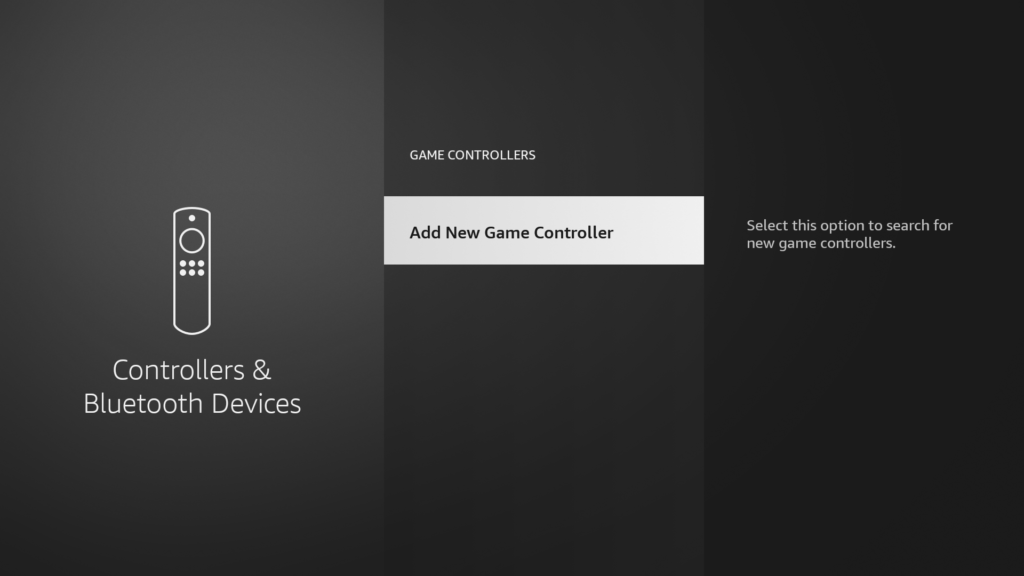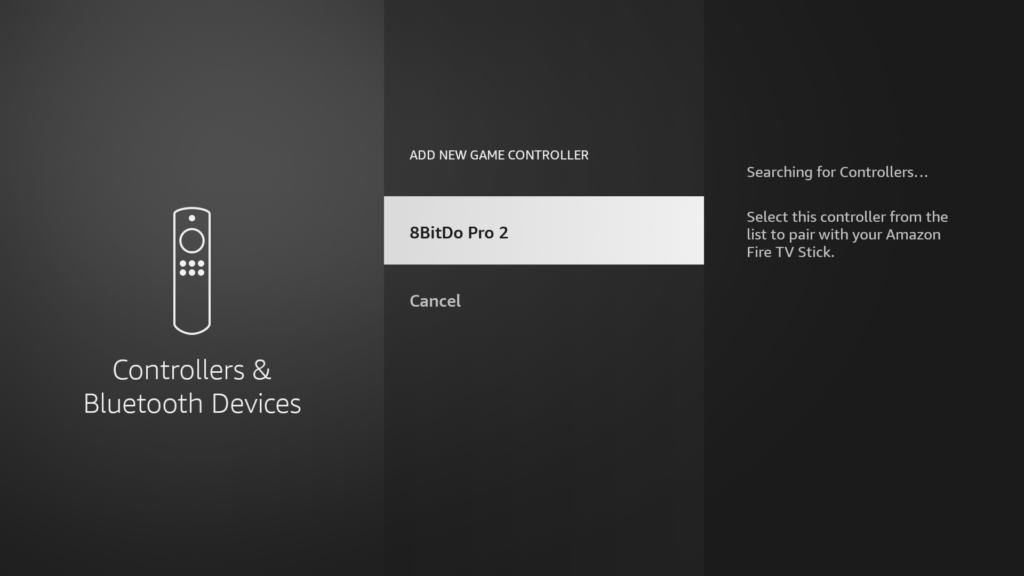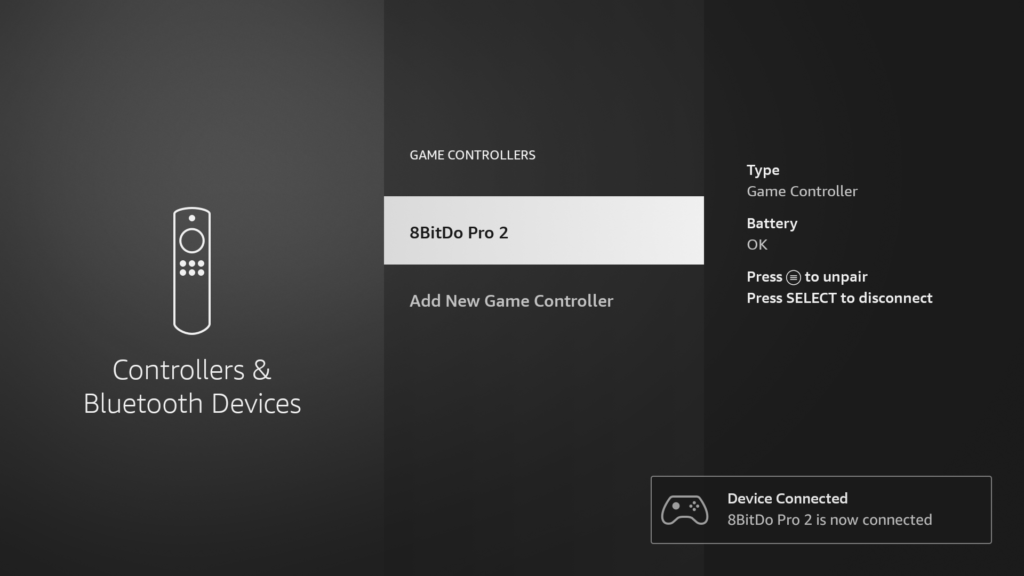 The controller will now be connected to Fire TV Stick and ready to be used in games with controller support.
Advertisement - Continue reading below