Apple has introduced a number of ways to allow users to work across their devices – iPhone and Mac – easily. Continuity gives you that seamless instance to combine the power of your devices and do things that weren't possible before. There are innovative features that accompany the Continuity Camera and enhance the chemistry between your iPhone and Mac.
In this post, I'll highlight all you need to know about the Continuity Camera that comes with the macOS Ventura and what it can do for you. Read through.
Advertisement - Continue reading below
---
READ MORE: WWDC 2022: Here's Everything Apple Announced at the Conference
---
Continuity Camera: What Can You Do With It?
Here are a couple of instances where Apple's Continuity will be very useful to you.
Handoff
Using Continuity, your Mac can automatically recognize and use the camera on iPhone when it is nearby. You don't even need to wake or select it. Your iPhone can connect to Mac wirelessly too for greater flexibility.
You can use your iPhone for FaceTime and when you are close to your Mac, it'll ask you to switch. When you click on Switch, you can automatically continue the FaceTime call on your MacBook giving you, even more, camera space for your call.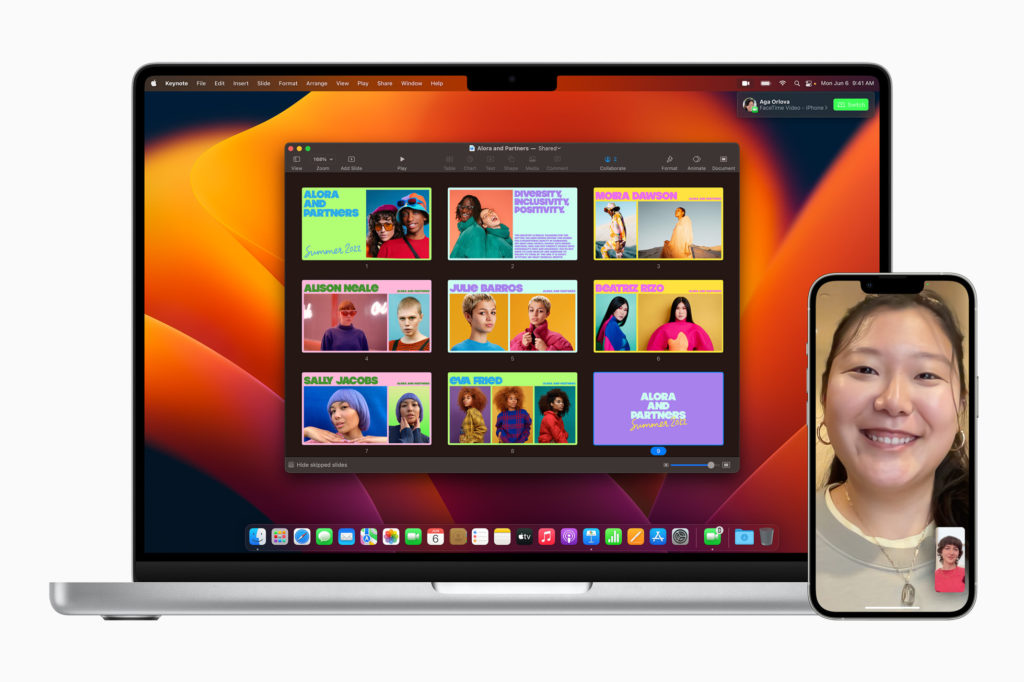 Webcam
A lot of features come with Continuity when you're using the webcam. There's Center Stage that always keeps you in the frame even if you're moving around. With center stage, the camera puts you in focus even when you're not. There's also Portrait mode that lets you blur your background to prevent distraction on the other end and places the focus on you. Studio Light helps you to beautifully illuminate your face while dimming the background.
Desk View
Desk View in Continuity is a game-changer. This feature taps into the Ultra-Wide camera on iPhone to help simultaneously show your face and an overhead view of your desk. This is very useful for creating DIY videos, showing off sketches over FaceTime, and so much more.
Advertisement - Continue reading below
With Desk View, you don't need to download third-party apps anymore to run that webinar or create content that shows both your face and desk.
Continuity Camera is an important one for iPhone and Mac users and the seamless continuity it allows between your iPhone and Mac is just mind-blowing. Let us know what your thoughts are about this new feature.