If you are into nightlife or don't own a car, chances are high you have ever used an Uber or other ride-hailing app to move around the city. In Uganda, all the ride-hailing apps come with their own baggage of problems, from drivers refusing to pick up rides to thefts and security-related issues. Regardless of all that, SafeBoda Uganda is planning to launch a new service as part of their Super App effort called SafeCar to help customers enjoy high-quality service without hiccups.
But how exactly will SafeCar operate? What are the value propositions and when should you expect to use them as a customer? Let's try to answer all those questions in this post.
Advertisement - Continue reading below
What is SafeCar?
SafeCar is the new car-hailing service offered by SafeBoda Uganda which lets customers order a car to pick them up and drive them to their preferred destinations. Speaking to one of the officials at SafeBoda, they confirmed to the Dignited team that SafeBoda will take a driver-first approach. Meaning less commission and a guaranteed cash-out anytime for the drivers so they can offer the best quality service to customers.
How to Order a Car Using SafeCar?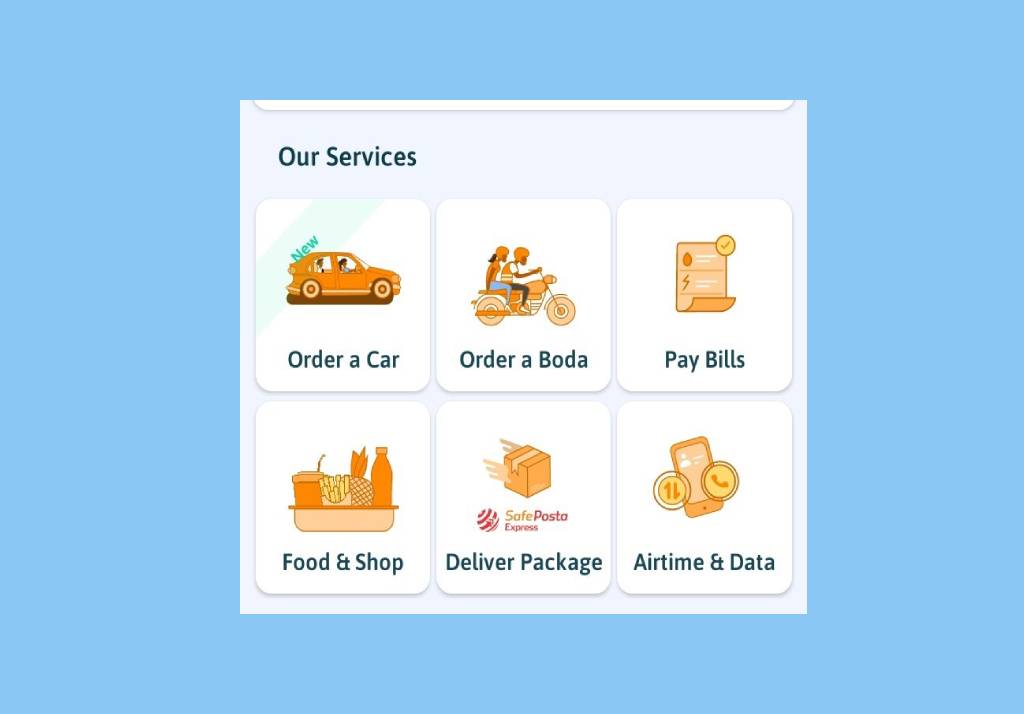 You can use the SafeBoda Super app to order a car to come to pick you up and drive you around. The option to order cars is available for Beta testers for now through the SafeBoda app. Customers will have to wait until the service is officially launched and then update their app to be able to have the option to order a car through the SafeCar service.
---
READ ALSO: How to Transfer Money From Safeboda Wallet to a Bank Account or Mobile Money
---
The Beta testing program is anticipated to run through the month of August and the SafeCar service is expected to be launched to the general public by early September 2022.
How to Sign Up as a Driver for the Safecar Service?
Here are the minimum requirements needed for you to signup as a driver for the SafeCar.
Be at least 21 years old.
Have at least 3 years of licensed driving experience.
Have a valid driver's license
Have a 4-door car with valid insurance
Alternatively, SafeBoda has set up a form and onboarding process online where you provide all the necessary documents and information. Keep in mind, that you will still be required to visit the SafeBoda Academy for an inspection of your vehicle before your account is activated.
Advertisement - Continue reading below
Ever since its launch 7 years ago, SafeBoda has been ambitious and bold enough to try and build a Super App in Africa. They offer a number of services through their app at the moment, from fintech services, and merchant payments to boda boda transportation services and now a car-haling option. All these are welcome additions for the customers and we can't wait to enjoy what they have for us.
For now, let us know in the comment sections your thoughts about SafeCar. What features are you looking forward to and if you will be using the service once available for the general public?
Featured Image: SafeBoda