I have used my TCL Roku TV for at least four years now. So I am fully accustomed to Roku as a smart TV and streaming platform. But I also own a Chromecast by Google TV as well as a FireTV Stick 3rd generation stick. Still, I have kept Roku as my primary entertainment center for a number of reasons I am going to list shortly.
Roku develops a Smart TV operating system dubbed RokuOS that runs its own streaming devices such as the Roku Express 4K, Roku Ultra, Streambar, and Smart Soundbar. These internet devices plug into existing Smart or "dumb" TVs through an HDMI port. However, the company also licenses its software to a number of TV vendors including TCL, Hisense, Philips, Sanyo, JVC, Element, and Westinghouse among others. Roku has stayed the number one Smart TV platform in the U.S for a number of years even though the competition is catching up very fast.
Advertisement - Continue reading below
Here is why.
Cheap streaming devices
One of the most appealing things about Roku is its range of low-cost but great-performing streaming sticks. You can get a Roku streaming player for as low as $30 or even $24 during a promotion. The Roku Express for instance offers Full HD streaming with support for most of the popular streaming services today such as Netflix, Disney+, Prime Video, HBO, Hulu TV, Apple TV, The Roku Channel, and more for just $30. But if you want 4K streaming with Dolby Vision, HDR10+, then you can easily get the Roku Streaming Stick 4K+ (2021) for just $69. Comparatively, the Apple TV 4K will set you back $179 or the Android TV-based Nvidia Shield with relatively similar specs will cost you $149.
RELATED: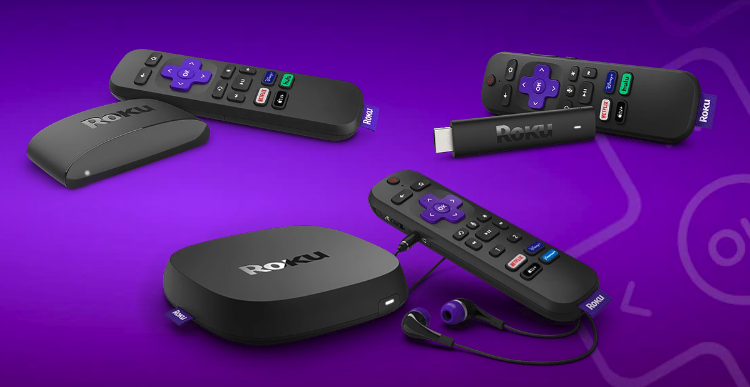 If you are to consider buying a Smart TV from the likes of Samsung, LG or Sony, the cost can't be comparable. A mid-sized 4K Smart tv from these brands will cost you at least $400. That comes with great hardware but non-intuitive software that is barely updated as frequently as Roku streaming sticks.
Platform agnostic
Compared to Android TV or Fire TV or Apple TV, Roku is still the most platform agnostic Smart TV Platform. By that I mean Roku doesn't bias search results or recommendations to a specific service provider or partner brand. Roku will show results from available sources.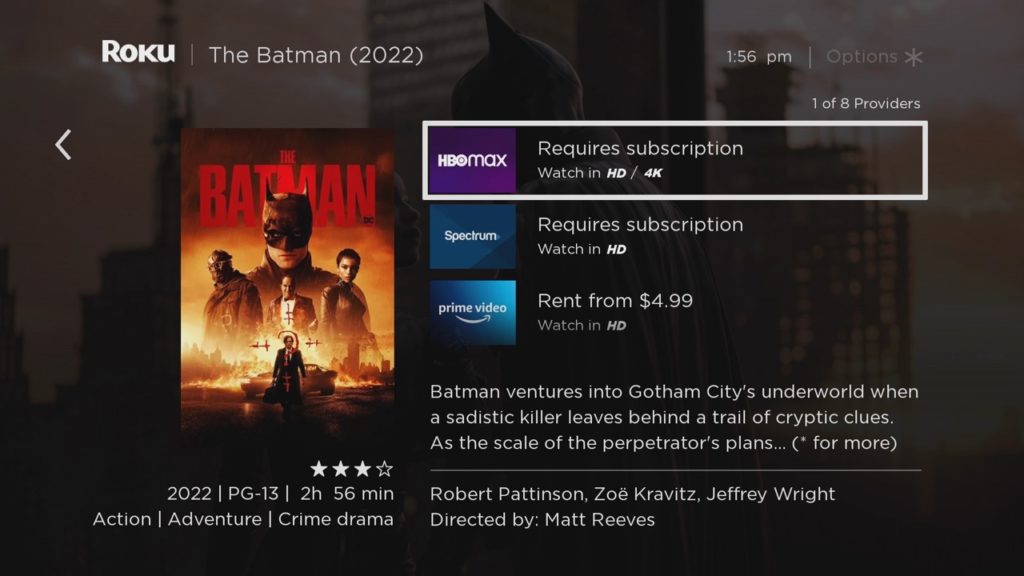 You won't be overwhelmed with Ads that aim to upsell you more services from the Smart TV Platform vendor. Amazon's Fire TV sticks are particularly guilty of this. Roku does one thing and only one thing really well — streaming. They aren't trying to be a gaming company, retail store, smart home or smartphone vendor. It's just about curating the best content providers and bringing them to your living room in the most consistent platform agnostic way possible.
Advertisement - Continue reading below
Lots of Free content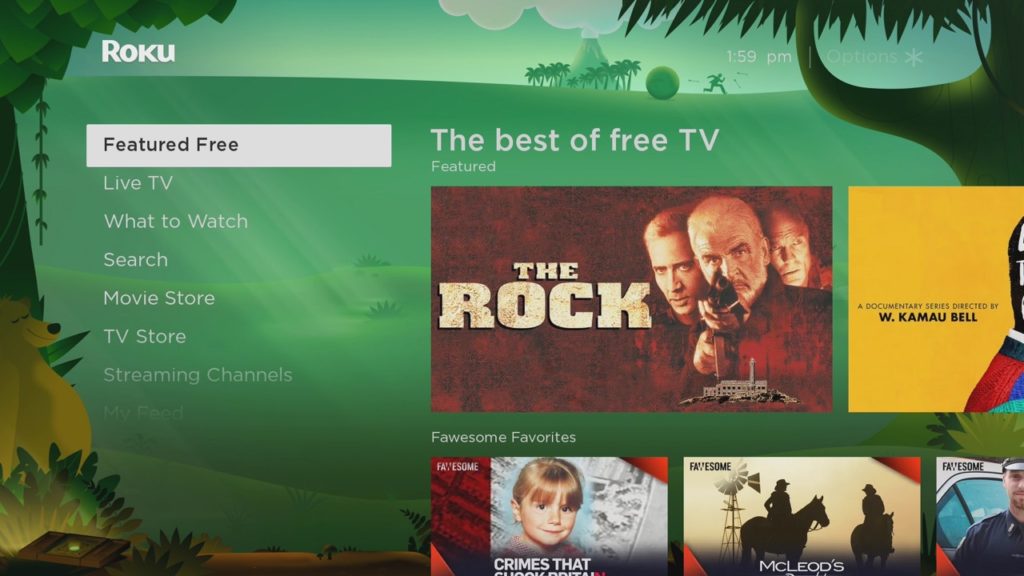 Roku has a lot of free Ad-supported content to stream for you. Starting with their own streaming channel called the Roku Channel, you can survive without a running subscription plan from any of the big streaming players as long as you're cool with commercials. You can stream movies and TV shows such as This Old House, DieHart, The Taking of Pelham 123, Last Stand, Treehouse Masters, The mentalist, Mountain Men, Boston Legal to mention a few on the Roku channel. Shows and movies keep being refreshed on a monthly basis.
Besides The Roku Channel, Roku also curates Free content from other Ad-supported services as well as cable tv channels such as Plex, Pluto, Tubi, Crackle, FilmRise, History Channel, Discovery Go, and more. You can easily get to this content from the Roku Channel or you can access a curation of free content from the Roku home screen. Simply scroll to "Featured Free" on the main menu.
Watch Live TV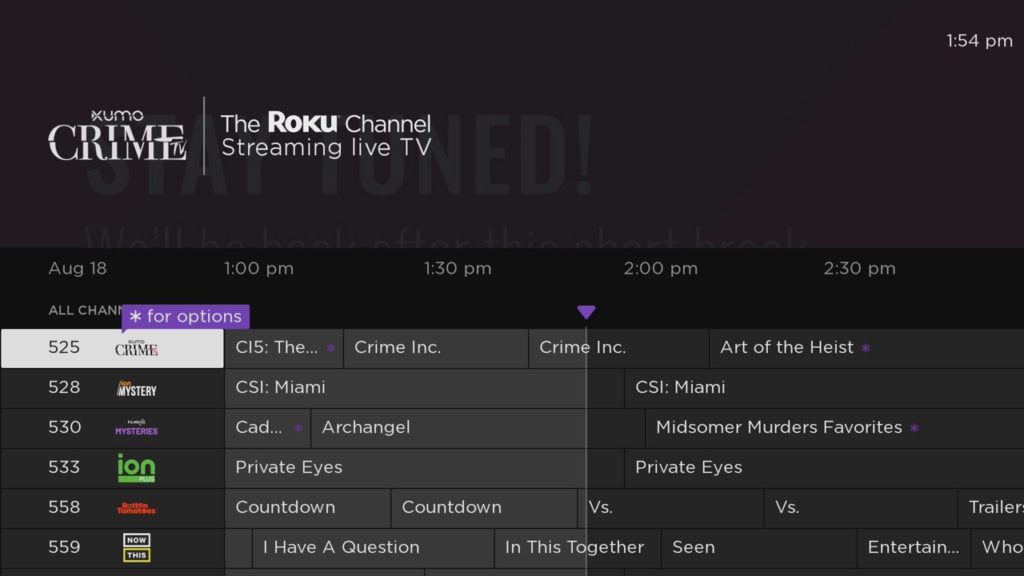 If Live TV is your thing, Roku TV was made for this. You can access Free to Air Live TV channels through a terrestrial TV antenna you plug into your Roku TV. No subscription is required. Just watch good old TV like the good old days. But if that's not for you, you can still live stream and watch Live TV. You can watch News Channels such as Fox, EuroNews, ABC, Newsy, Reuters, CBCNews, NBC, Cheddar News, and USA Today among others. There are over 200 additional channels to choose from such as Axmen, This Old House, Tiny House, Family Feud, Ice Road Truckers, Skills+Thrills, Design Network, GQ, Vice, and IGN to mention a few.
You can get Live TV from the home screen menu.
Private listening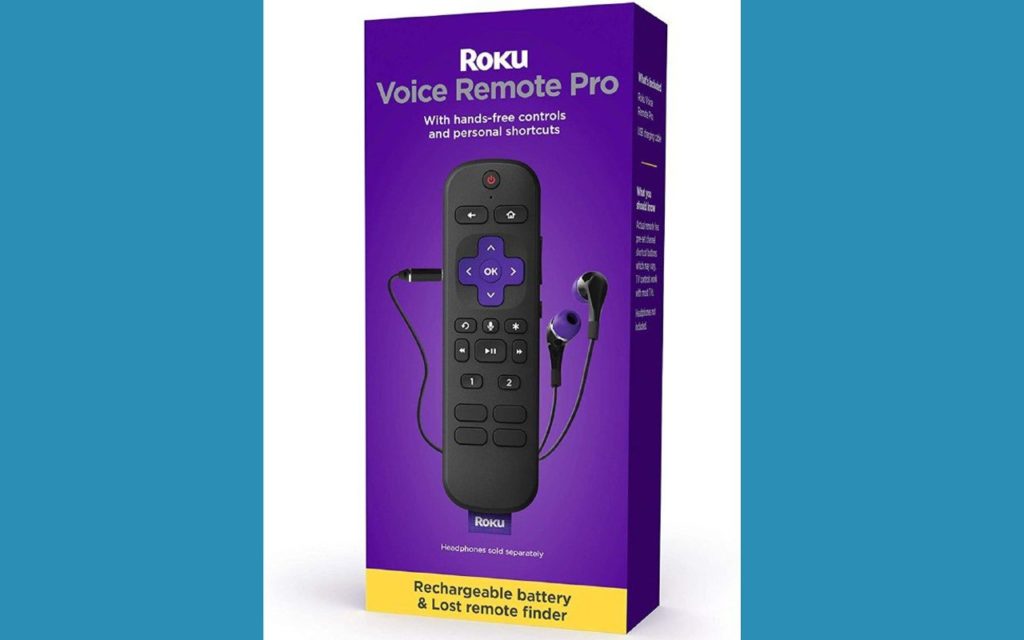 Private listening enables you to watch your Roku TV with your headphones. This feature is great when you want to binge-watch your favorite shows without disturbing your housemates or when you want to hear the dialogue a bit better. Private listening is supported through the Roku voice remote Pro purchased separately for $30 or the Roku mobile App. The Voice remote Pro requires headphones with a 3.5mm headphone jack. Sadly you can't use your earbuds so the alternative is pairing them with your smartphone and activating private listening through the Roku Mobile App. Android TVs, Apple TV and FireTV have Bluetooth support built-in, so you can just simply pair your headphones or earbuds with the TV.
Local media support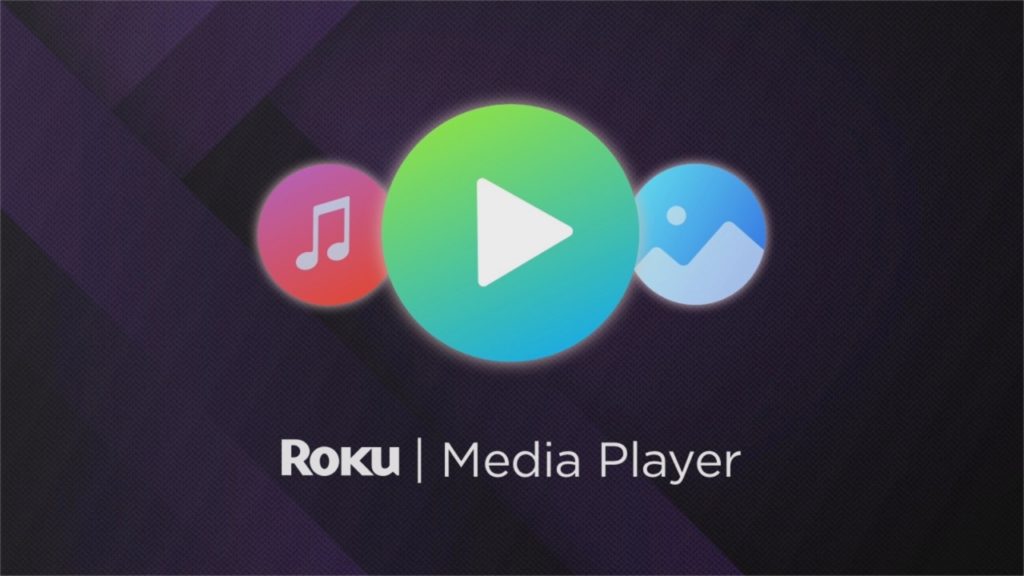 Another reason to love Roku TV is its support for local media. If you have invested in a home media library and you have bought your own titles, then you can avoid increasingly costly monthly subscriptions from streaming providers. You can consume content from your own media center. Roku TVs come with the Roku Media Player which can play content from flash disks, portable hard drives, and any DLNA-compliant Media Server connected to the Network. I have Plex Media Server installed and set up on one of my computers at home and I am able to stream content locally to my Roku TV through the home WiFi network using Roku's Media Player.
Airplay and Homekit support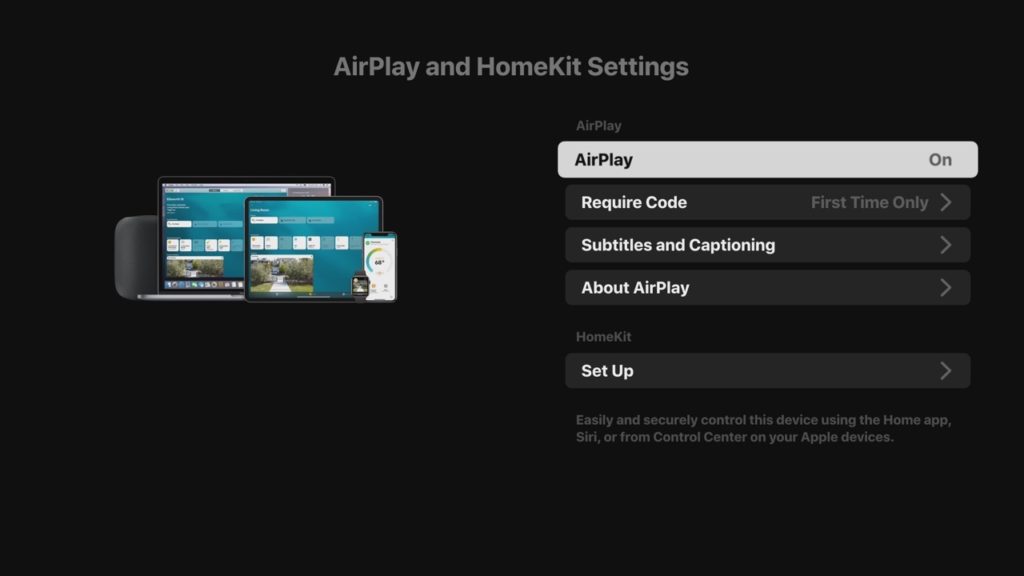 If you are already fully or partially invested in the Apple ecosystem, then Roku TV will work well with your Apple devices. Instead of buying the $179 Apple TV 4K, you might as well get a Roku streaming stick at less than half the price and still enjoy the same benefits. Roku TV platform supports Apple's Airplay standard which enables you to share content from your iPhone, iPad, or Mac to the big screen wirelessly. It works like Google's Chromecast or Miracast. Roku already supports Miracast, so you can mirror your Android phone to the big screen and watch whatever content is running on your phone.
HomeKit is Apple's Smart home platform, which means you can control your smart home devices such as smart lights from your Roku TV.
Advertisement - Continue reading below