As an AI language model, ChatGPT has become incredibly popular for its ability to generate human-like responses to a wide range of queries. It has become a go-to option for individuals and businesses looking to automate their communication processes. However, with the rapid advancements in AI technology, several ChatGPT alternatives have emerged in recent times. In this article, we'll take a closer look at some of the best ChatGPT alternatives available on the market.
Without wasting much of your time, here are the top ChatGPT alternatives to try in 2023. This list is in no particular order and contains both free and paid AI chatbots.
Advertisement - Continue reading below
YouChat
YouChat is a conversational AI platform that allows businesses to easily create and deploy conversational bots for messaging and voice services. It uses natural language processing (NLP) and machine learning to understand user intents and provide relevant responses. 
YouChat is a free ChatGPT-like AI search assistant that you can talk to right in your search results.
---
Read More: Here is How to Get Started With ChatGPT
---
Jasper
Jasper AI is an innovative writing tool that utilizes advanced AI technology to create content at a rate five times faster than the average human copywriter. Jasper AI also includes pre-written templates for specific categories, enabling users to customize and tailor their content to their specific needs.
Jasper is not free and your first 10,000 words are free to try. If you choose to continue, plans start at $29/mo.
ChatSonic
ChatSonic is another incredibly powerful conversational AI chatbot by Writesonic. The advanced AI chatbot is based on the latest GPT-3.5 model and uses Natural Language Processing (NLP) and Machine Learning (ML) technology to automate the text and image generation process.
Advertisement - Continue reading below
Chatsonic AI offers a free trial for users to test the platform's capabilities. However, the free trial is limited to 2,500 words.
---
Related: ChatGPT Plus Vs ChatGPT: Main Difference and How to Upgrade
---
IBM Watson
IBM Watson is a remarkable computer system that can answer questions posed in natural language. It was developed by a research team led by principal investigator David Ferrucci as part of IBM's DeepQA project.
The system is named after IBM's founder and first CEO, industrialist Thomas J. Watson, and is known for its exceptional ability to understand and analyze complex language and data. You will need to create an account on IBM Cloud to try Watson services for free with no time restrictions. Read More.
Bard
Google Bard is a new chatbot tool that was recently launched as a competitor to other advanced artificial intelligence systems, such as ChatGPT. The platform is designed to simulate human-like conversations and employs a combination of natural language processing and machine learning to provide users with realistic and helpful responses to their queries.
Unfortunately, Google Bard has yet to be made available to the public. Follow this blog for more information.
---
Read More: Here is Google Bard: ChatGPT's New Rival
---
Caktus AI
This is one of the leading artificial intelligence-powered platforms in education. Their goal is to help students transition from high school to a career. Caktus AI focuses on education rather than doing everything like ChatGPT.
Advertisement - Continue reading below
Caktus has a free trial of 5,000 characters—which is about 500-1,000 words. The Caktus Premium plan comes at $9.99/month.
Replika
According to the company, this chatbot program doesn't just talk to people, it learns their texting styles to mimic them. It is dubbed as an AI companion that cares. Try this chatbot here.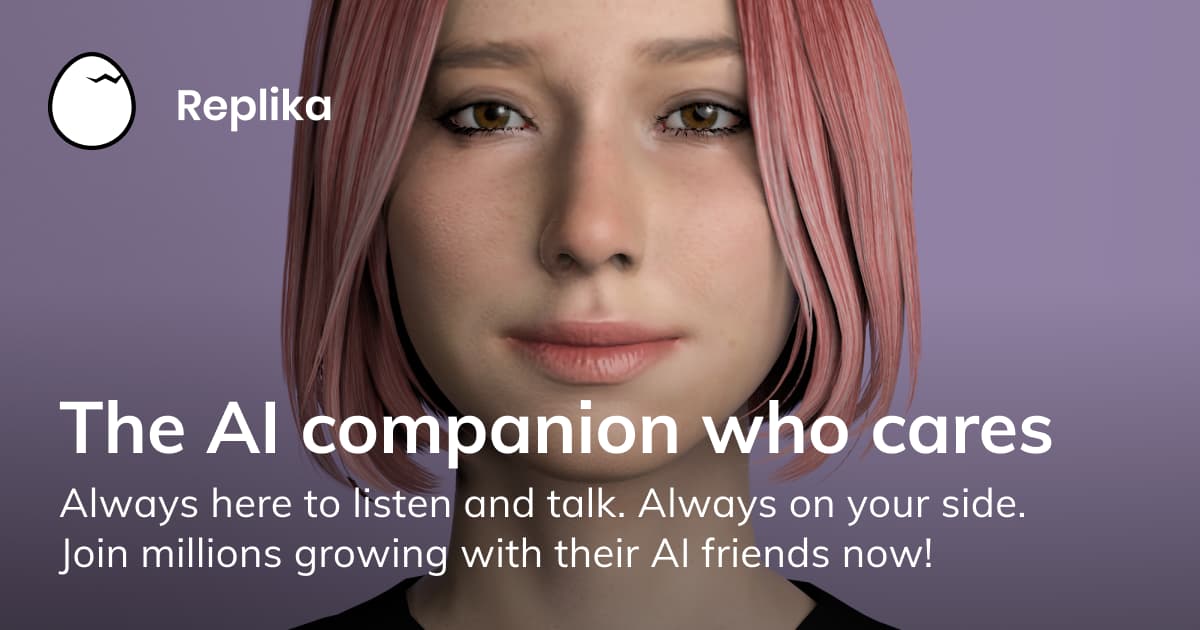 Honourable Mentions
In addition to the popular AI chatbots we have already discussed, there are several other AI-powered chatbots worth mentioning. These chatbots offer a range of features and capabilities. They are designed to meet the needs of businesses across a range of industries
Socratic for Students
LUIS –Language Understanding Intelligent Service.
LaMDa by Google
DeepL Write
Rytr
Character AI
What is the best AI Chatbot?
ChatGPT is a popular AI chatbot due to its impressive performance, versatility, and free availability. Powered by OpenAI's GPT-3 language model, it excels in various language tasks, such as writing, summarization, translation, and conversation.
Its proficiency and user-friendly interface make it an ideal option for businesses and individuals seeking to automate their communication processes.
Conclusion
The list above contains several AI chatbot alternatives to ChatGPT, each with its own unique features and capabilities. We hope you will have the chance to try out some of these chatbots, and please let us know in the comment section about your experience.