Recent models of the Xiaomi Smart Band come with AMOLED displays and this allows for nifty features like Always-on display. But what is that? Always-On Display (AOD) is a feature that allows a screen to display a small amount of information while the device itself is asleep or inactive.
This feature is available on certain Samsung smartphones and is widely available on Android handsets. It is also available on Apple iPhones since the iPhone 14 Pro. The feature can be battery intensive so many OEMs only include it on devices with OLED and AMOLED panels.
Advertisement - Continue reading below
---
Related:
---
If you own a Xiaomi Smart Band 8, you might be wondering how to enable the always-on display feature that lets you see the time and other information without waking up the screen. This feature can be useful if you want to check the time quickly or monitor your heart rate or steps without tapping the screen.
However, it can also drain your battery faster, so you might want to use it sparingly. Here's how to enable always-on display on the Xiaomi Smart Band 8.
On the Smart Band 8, Swipe up from the Home Screen and scroll down, select on Settings
Select Display
Select Always-on Display
Select between the 3 options: Off, Smart, and Schedule
Schedule allows you to select at what time of the day the Always-on display will be active and when it will be turned off. The Smart option is probably the one you want to select. It allows the device to turn on the AoD feature when it detects that it is on you.
Now, you need a watch face that supports AoD. The preinstalled ones usually do but you probably want one that is a little fancier. For that, go to the app.
Select a Watchface
Open the Mi Fitness app on your smartphone and tap on the Devices tab at the bottom.
Tap on the Xiaomi Smart Band 8 icon under Devices.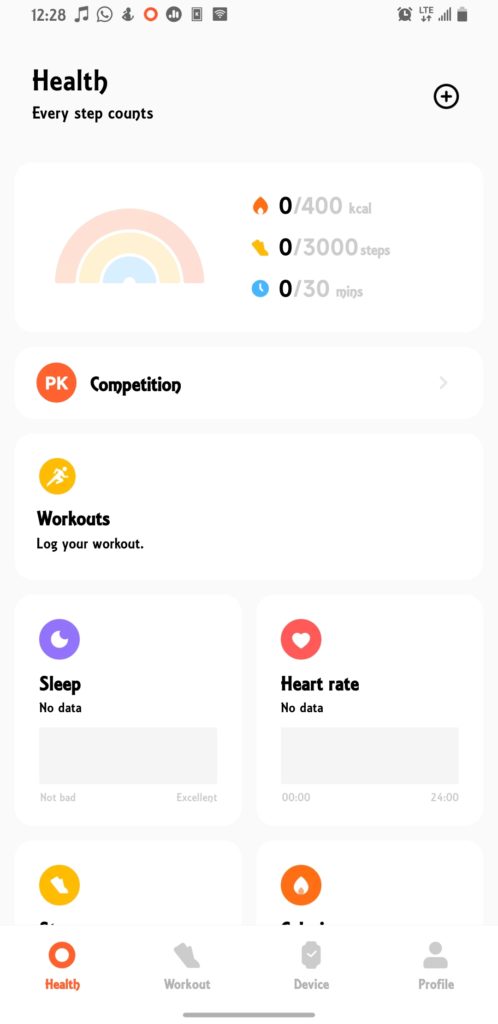 Select Manage Band Displays
Now, choose a watch face that has an AoD version.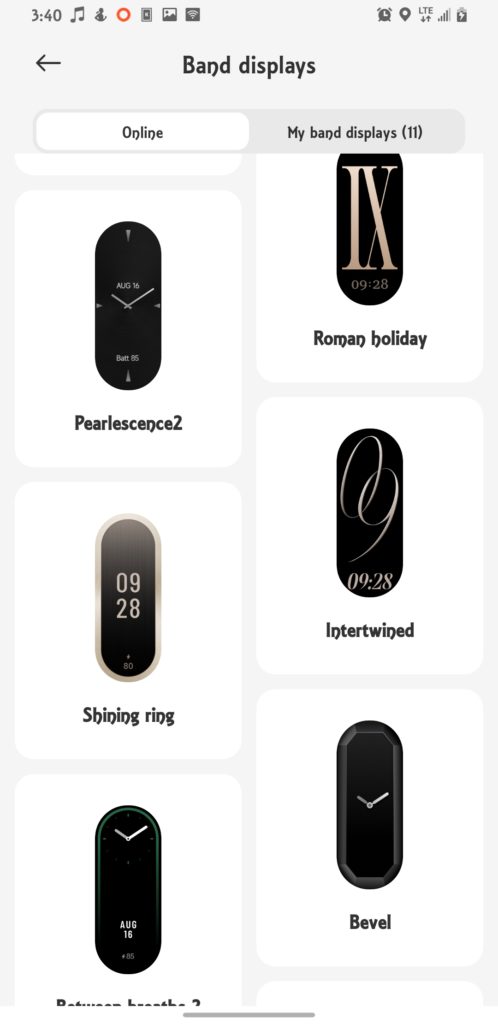 Tap on Install and wait for the transfer to complete.

Enjoy your always-on display on your Xiaomi Smart Band 8.
You can turn it off anytime by following the same steps on and tapping on the toggle switch again.
Advertisement - Continue reading below