Summary
The Tecno Boom J7 is Tecno's first music smartphone that has received a lot of good reviews for its good sound and music capabilities. The mid-range dual SIM smartphone has a fresh design, good specs, some new apps and functionality that make it a good contender among the various smartphones available on the market.
It's also worth noting that the Boom J7 is available, accessible and affordable but not without its cons. Tecno could have done better with the battery since the phone makes you want to listen to music a lot. We shall look at all the pros and cons in this detailed review.
Advertisement - Continue reading below
If you are looking for a hip mid-range smartphone with great sound, a fresh new design at a price that won't break your wallet, the Tecno Boom J7 is the device for you. We had our first impressions with the device and we weren't disappointed. We have now had a full month with the device and bring you a comprehensive feature by feature review of the Tecno Boom J7.
Boom J7 Pros
The premium earphones, crisp sound and the Boom app
Good design
Quick charging
2 free phone covers
Awesome HD Video
New UI and tricks
OTA support
Affordable
Boom J7 Cons
Quick draining battery
Phone Speaker could have been a little louder
Camera Images have a lot of noise
Tecno Boom J7 Unboxing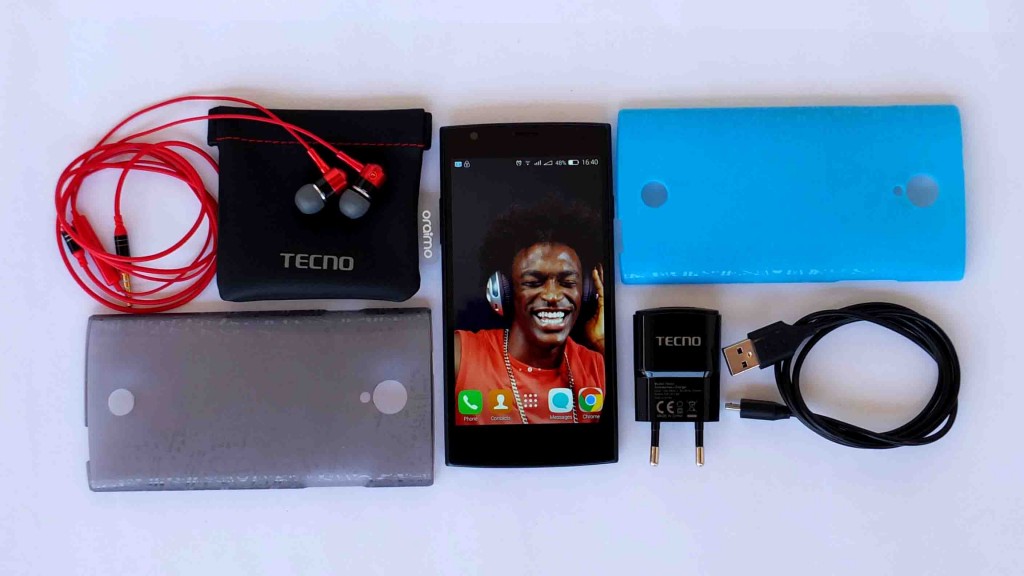 I have loved most of the Tecno packaging since the Phantom A and the Boom didn't disappoint either. It's beautifully wrapped in a black and white hardboard box with the words "It's Boom Time"
In the box, is the beautifully crafted Tecno Boom J7 on top. After the 1st layer of packaging is a 2 piece set of colorful protective cases (The ones in this box were blue and grey). In the last layer, are two little white boxes with one containing the Boom J7 manual, a 13 month warranty card, a palm chat flyer and the much hyped all metal earphones in a leather pouch. The other had travel charger with a detached USB cable that you can plug into the charger.
Tecno Boom J7 Specifications
The Tecno Boom J7 has basic specs so if you are a specs junkie, you will probably not be impressed at first sight but the experience with it is what wins you over. The Boom J7 is a dual SIM device with one normal SIM slot and the other a micro SIM slot.
The Boom J7 is a 3G device running Android 4.4.2 Kitkat but with a little flavor added. The version of Kitkat on the Boom J7 has a few extra tricks and functionality that is not on other Tecno phones. The J7 also supports OTA updates meaning that the phone can be updated to say Android 5.0 Lollipop. Unfortunately not even the flagship Phantom Z has received that update making it unlikely for the other Tecno phones.
Advertisement - Continue reading below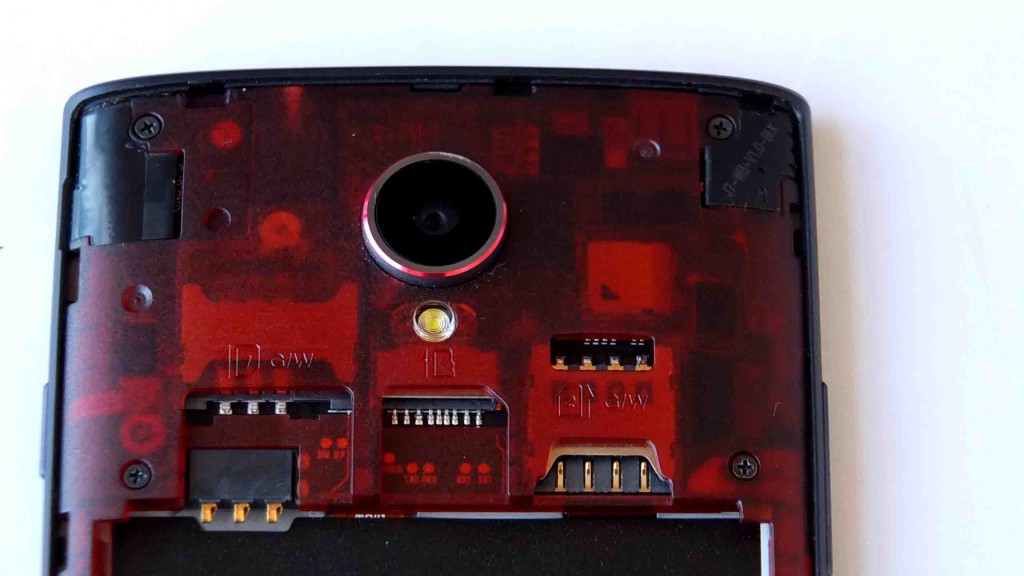 The device has a 5 inch HD display with a 720×1080 display and a 320 DPI. The device features a 1.3 GHz MediaTek quad core processor with 1GB RAM and 16GB ROM. Of the 16GB, only about 11 is available. The good thing though is that the memory is expandable up to 32 GB.
The Boom J7 comes with an 8MP rear camera with an LED flash and a 2MP front facing camera. It also has an FM Radio, GPS, WiFi, Bluetooth, USB OTG, HotKnot, a 3.5mm earphone jack and a 5pin micro USB port. Tecno also shows that the J7 only has 3 sensors – the G-Sensor or accelerometer as we know it, light and proximity sensor all manufactured by MediaTek.
Let's talk Music and Entertainment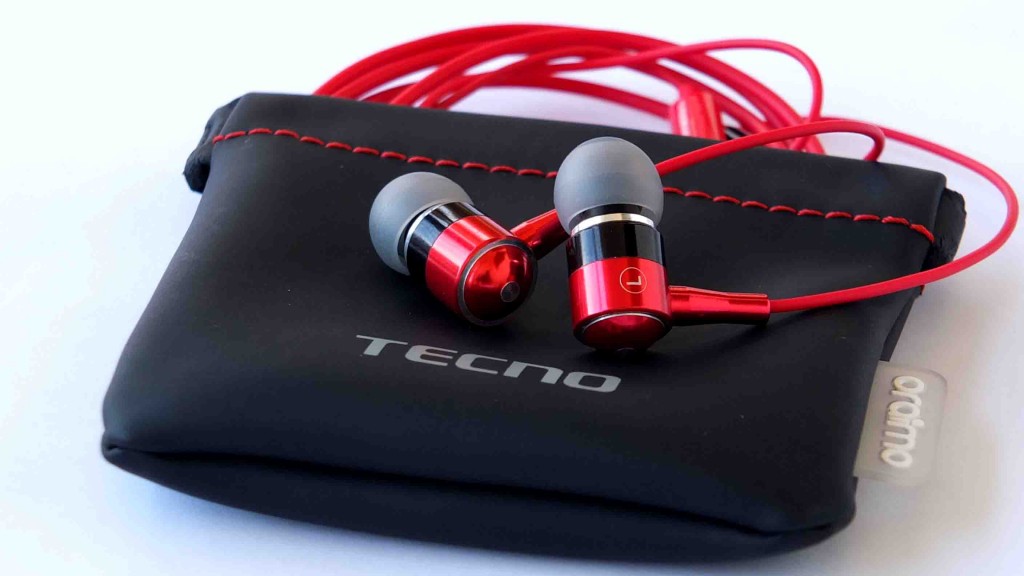 When we got the news that Tecno had launched a music smartphone, I was very skeptical to be honest – wondering what they would do differently to sell a music phone. To my surprise, they pulled it off. It starts with the quality all metal earphones that deliver a crisp sound across all devices and not just the J7 (Of course the sound is better on the J7)
The quality phone speaker also delivers a crisp sound that is rich and distinct. The downside is that the location of the speaker means that you have to put the phone upside down as putting it upright would block the speaker sound. The radio allows you listen to your favorite stations anytime anywhere.
The J7 comes with the Boom app pre-installed. It's another music player that lets you stream and download music on your phone. With a quick login feature, we were able to stream and download both African and western music in multiple genres.
To seal it, the Boom J7 comes with 16GB ROM expandable to 32GB that allows you to load all your favorite music, videos and movies. The 5inch HD display with good viewing angles offers a good viewing experience for all your HD quality videos and movies.
Advertisement - Continue reading below
Pre-Installed Apps
The Boom J7 comes with a host of pre-installed apps to help you start up. Apart from the usual Google Apps, the J7 had the Boom Player which is a special app shipping on the J7 only for playing, streaming and downloading music. (We were able to share the app APK with any other smartphone meaning that other phones could use the Boom app too)
The Palm Chat app is more like a chat room (which I used only once) while the Palm Play app replaced the "APK Assistant" we first saw in the Tecno Phantom A+, It's like an offline app store that has some apps you can install without internet.
The Carlcare app shows you the location and contact details of all Carlcare centers across the continent.
Flash Share is an app that allows you share stuff with another device that has Flash Share installed. It's more like Air Droid – allowing you share music, images, video, APK's, documents etc. The latest version of the app allows you to connect your phone to a PC and iPhone wirelessly just like Air Droid.
---
READ MORE: Flashshare App: Share contacts, photos, videos and Apps from one phone to another
---
The pre-installed games were RF 13, the Avengers, Assassin's Creed, Danger Dash and GT Racing. We were disappointed that they were all demo versions that you could play a few times before you are told to pay for the real version.
The preinstalled apps we are probably all familiar with are WhatsApp, Facebook, BBM, Opera Mini, UC browser Mini, Opera mini, WPS Office, Du Speed Booster, OLX, Touchpal X, SwiftKey and Uber Sync for Facebook. These were much appreciated enabling you use your phone out of the box without spending your data to download all these apps. The downside though is that most of the apps will be asking you to update them almost instantly.
Tecno Boom J7 Features and Tricks
Features:
Flash Share: This app on the J7 allows you share files wirelessly with another flash share enabled device. It's like Bluetooth on steroids with greater speeds and more functionality. Fortunately Flash Share can be shared with and installed on other non Tecno phones.
Advertisement - Continue reading below
Hot Knot: HotKnot is like NFC which allows you share files as well by just bumping your device screens together. Unfortunately it's mainly Tecno phones that have HotKnot technology in Africa.
Anti Inadvertently Mode: This feature prevents accidental operation of your device when it's in your pocket or bag. You can read more about it and how it works.
Screen Casting: Allows you share your device display onto a bigger display wirelessly. You can play a game or watch a movie or Video on your smart TV from your device wirelessly.
2 power saving modes: These help you push the life of your battery by turning off lots of background features you aren't using.
Security: Mobile Anti-Theft – lets you control your device by locking it or wiping it remotely using SMS.
Auto start management – Let's you choose which apps start alongside your mobile phone.
App Permissions – Let you decide whether or not to give access to some apps that for instance want to access your location, phone book, data etc.
USB OTG lets you connect say a mouse, keyboard or even a flash drive to your phone.
Advertisement - Continue reading below
Tricks:
Tap to wake – Lets you open the phone by double tapping the screen
Flip to Mute – Lets you mute your phone when it's ringing by just flipping it over.
Wave hand over phone to pick up call – This is self-explanatory.
Call numbers on the screen by putting the phone on your ear – We had problems with this but this feature lets you call a number on the screen by just putting your phone on your ear.
Music Control – We loved this one. This feature lets you play music with your device screen off by using some gestures. You can literally play, skip, pause or stop a song while your screen is off.
Gesture Control – This feature gives you direct access to applications straight from your off screen using gestures. E.g. you can access the camera directly by drawing the letter C on your screen while it's off. The J7 lets you program up to 8 gestures to access different services like settings, WhatsApp, Camera, email, browser etc.
Customizable Buttons – Here, the J7 lets you customize what you want the "Home" "Back" and "Menu" buttons to do unlike previously when they had functions that couldn't be changed.
Shake phone to skip to next song –  While listening to music, you can shake your phone to skip to the next song.
Design
Tecno experimented with a new design when it came to the Boom J7. They have been experimenting with new designs since the Phantom A (F7) right to the Phantom Z keeping their devices fresh – aesthetically speaking.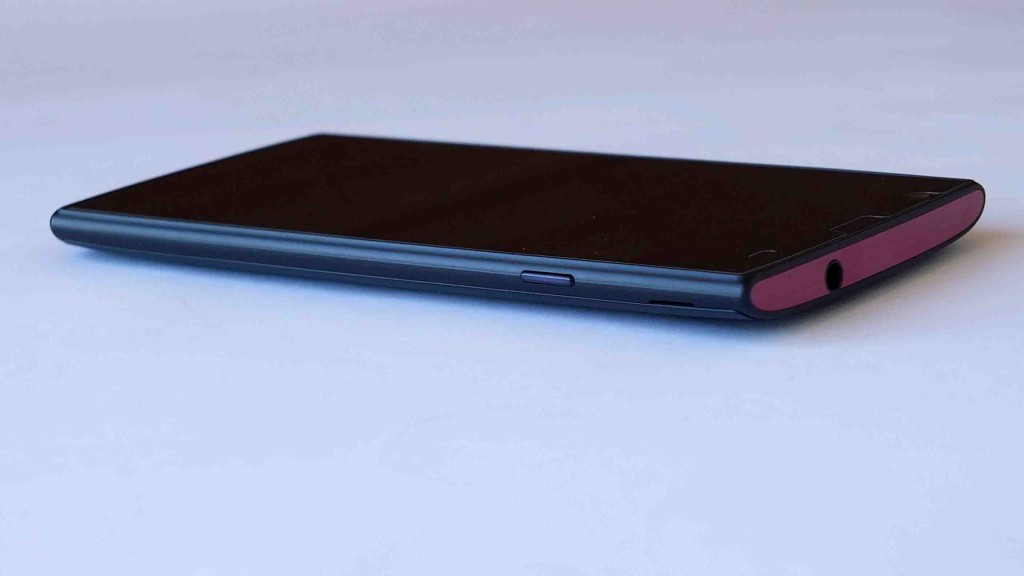 Advertisement - Continue reading below
The first was the curved back design making the device look thinner at 8.9mm. They further gave it thin bezels making the display look bigger and also fancy. The device to screen ratio is approximately 70% which is still fine. We weren't able to verify the weight of the device but it's pretty light.
The Red Ring was also a new one from the universal Android buttons we know. Tecno started with the illuminating square with rounded corners on the Phantom Z which later appeared on the H6 and other devices. The Boom J7 is the first device to have a red ring and two dots.
We have the volume button on the left side and the power button on the right which is what most people are used to. Tecno placed the charging port on the left hand corner of the device and the earphone jack at the top right hand corner.
On the back, we have a slightly protruding camera with the LED flash right below it. About a centimeter below the flash is the TECNO branding. The speaker was placed at lower center of the phone. Even though the back cover isn't polycarbonate or leather, the plastic matte finish isn't a finger print magnet and seems to scratch less.
Tecno Boom J7 Battery
As with many smartphones, the Boom J7 also has an average battery. The 2020 mAh battery took us only 5 hours on 3G and 10 hours on 2G. We believe that Tecno could have done better with the battery. With 3G switched on only when we needed it, we managed to get up to 10 hours. This means that a not so heavy user would be fine. But with consistent use of 3G, the device is brought to its knees and one would need a battery bank to stay juiced up the entire day.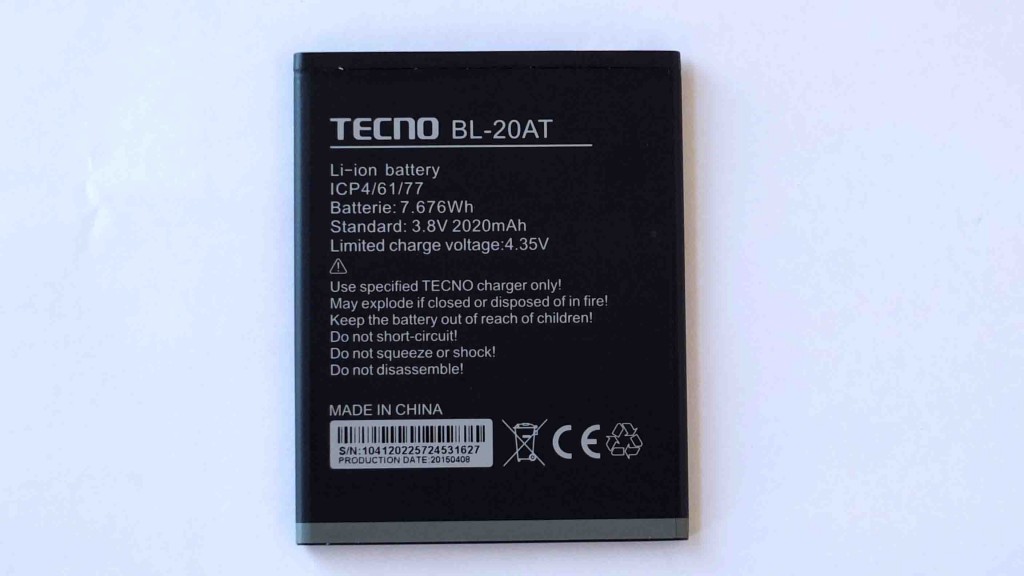 On a lighter note, the Boom J7 charges faster gaining a full charge in only 90 minutes. Also, to compensate for the not so good battery, the Tecno has two power saving modes that help prolong the life of your battery when you need it the most. When activated, "Power saving mode" kills a lot of background functionality to save on your battery. It also lets you select what processes to kill keeping you in control.
"Ultra lower power" mode literally kills all functionality leaving you only the basics like calling, messaging, and calculator. When activated, this mode can give you up to 2 hours for just 5% battery.
It's also a plus that the Boom J7 battery is removable and can be replaced should you need to unlike the Phantom Z and Z mini which have unremoveable batteries.
Tecno Boom J7  Camera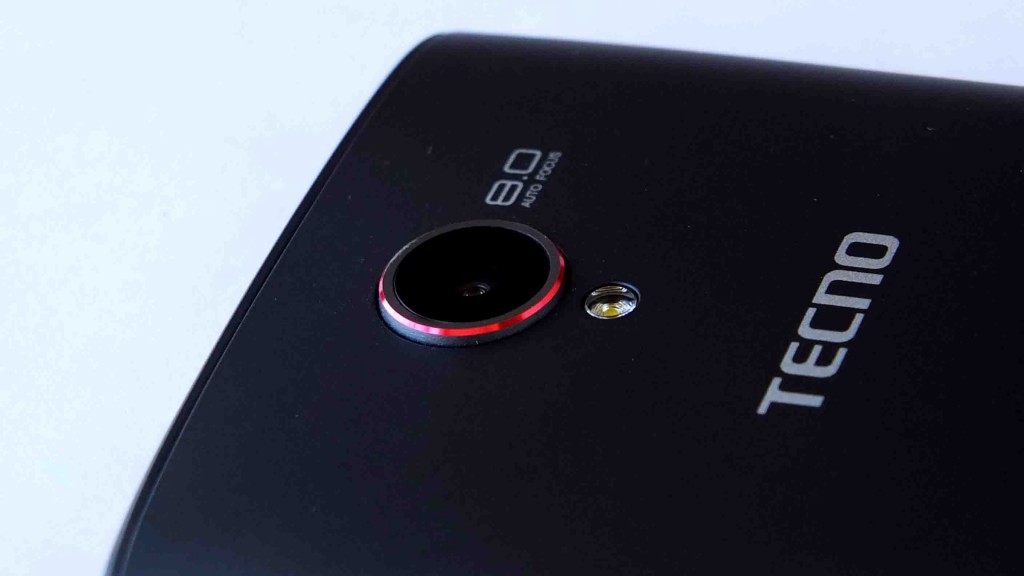 The Boom J7 camera features an 8MP rear camera with an LED flash and a 2MP front camera. Tecno has overtime improved its camera with more mega pixels in some models, faster shutter speeds and lots of customizable features and functionality. For any smartphone, Camera is important especially in the selfie where we have many photography enthusiasts and selfie lovers.
The boom J7 camera in particular has a fast shutter speed to help minimize blurred images. It also has a lot features that spice up the camera adding a lot functionality to it. We will look at a few of the Boom J7 camera features. You can read the full camera review that has sample images and all the camera feature reviews.
The J7 camera is highly customizable allowing you manipulate multiple settings like Exposure, ISO, sharpness, hue, saturation, brightness and contrast. For both photo and video, the J7 allows you select the quality you want. The J7's inbuilt photo editor also came in handy in adding some magic to the photos we shot.
We loved the J7 cameras' macro capabilities, daylight photography and the crisp HD videos we were able to shoot. We didn't like the poor low light photography producing images with a lot of noise (grain)
Tecno Boom J7 Price and Availability
The Tecno Boom J7 is available in Uganda and can be found at multiple stores. The Boom J7 goes for the price of Ugx 470,000 450,000 at Banana Phone World Stores located at Lugogo Mall and Kampala road. The device can also be found at Airtel Uganda stores and other phone vendors.
Wrapping it up
Apart from the not so good battery and the camera that produces images with a lot of digital noise, the Tecno Boom J7 is another foot print by Tecno clearly showing that they are a brand to reckon with. The Tecno Boom J7 offers you a premium design, quality sound and an awesome user experience at a very affordable price in comparison to its counterparts who offer less at a higher price.
Tecno Boom J7 Gallery
What has been your experience with the Boom J7 share with us in the comments below