Parallel Space is a nifty little app on the Google Play Store  which allows you to run multiple accounts of the same App simultaneously on the single smartphone device with just one installation. Think 2 WhatsApp accounts or Telegram, Instagram, Facebook, Twitter, Google, Temple Run, Candy Crush Saga…the list goes on and on, but the experience remains the same – AWESOME!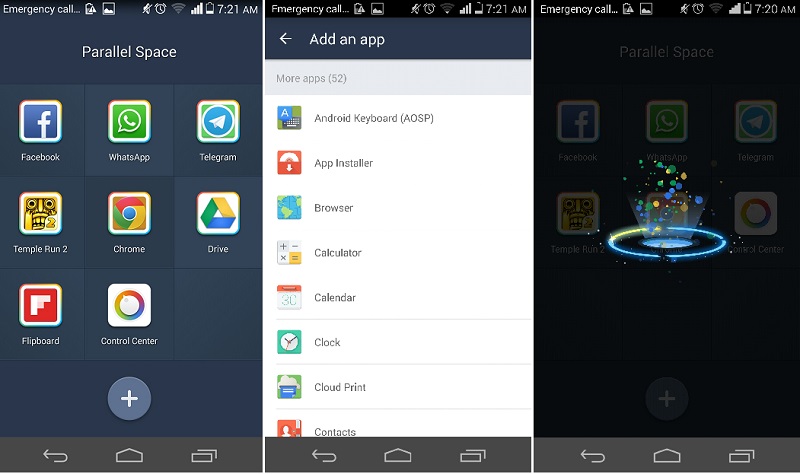 Advertisement - Continue reading below
The app works like an app container from where one can install an isolated virtual environment within which to run multiple instance of apps you already downloaded onto your device. The apk file on the Play Store is a miniscule 2 MB and the app does not require rooting your phone or a degree in programming to set up.
The entire process takes a minute or so and you won't have to juggle your smartphones ever again or your money back! (Well the app is free as well so no money has changed hands)
Parallel Space virtually runs any app but comes in handy especially with WhatsApp. A number of people created multiple accounts using different numbers when WhatsApp used to charge the dollar after a year of using the service so now they have contacts on both accounts.
You can also access your files on two Google Drive accounts at the same time and same goes for Calender. Notifications received in Parallel Space from the various accounts will show on your phone in real time when the app is left running in the background (as is the case with other apps). A number of stock apps are supported as well.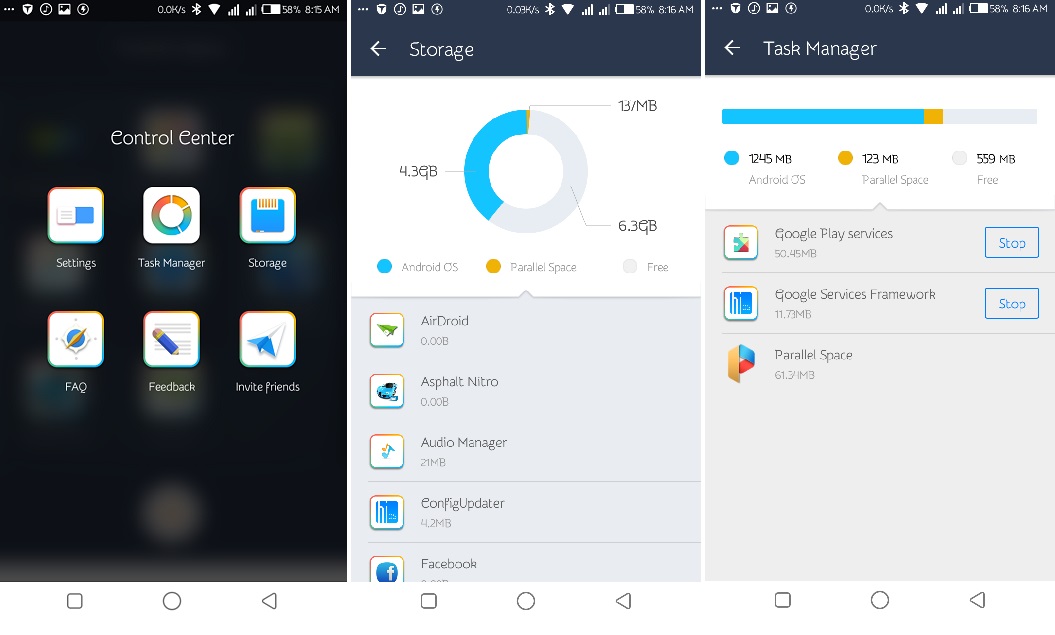 Invisible Installation mode allows you to install an app straight from the Play Store to your Parallel Space.  This app will not be visible anywhere outside of Parallel Space and not even among your downloaded apps in your system as far as we could tell. Unfortunately, there isn't a security lock feature yet which could be enabled to safeguard your Parallel Space apps.
Advertisement - Continue reading below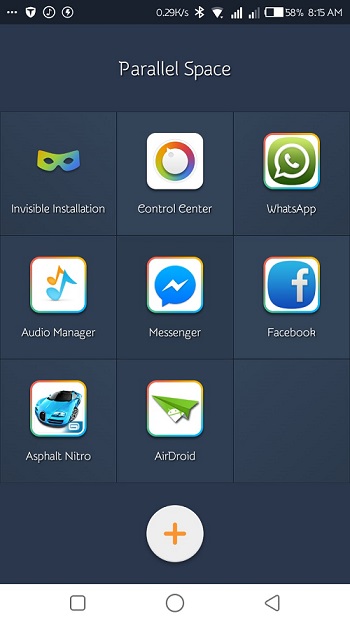 Key Features of Parallel Space
Small apk size (2 MB)
Dual Accounts
Added accounts take up little space on phone
Task Manager in Parallel Space monitors apps
Storage Manager to monitor apps size
Invisible Installation of apps for privacy
Notifications received in real time
Open Parallel Space with Swipe action
Available on Google Play Store. Find Parallel Space Here 
Once upon a time we debunked a WhatsApp Dual app 'modified' by a Ugandan techie but unfortunately, that was a bust. Looking on the bright side, we did discover WhatsApp mods that got the Dual thing right much as we don't necessarily advice using apps that have been tampered with. Now Parallel Space blows these hacks straight out of the water with its simplicity and functionality.
Featured Image: GadgetsGiri