Just when we were getting more hopeful about internet access in Uganda is when two major networks change their unlimited data packages in just a span of a week. Smile this week revised its unlimited data plan this week when it learnt of bizarre consumer usage while Vodafone has simply deprecated the plan all together.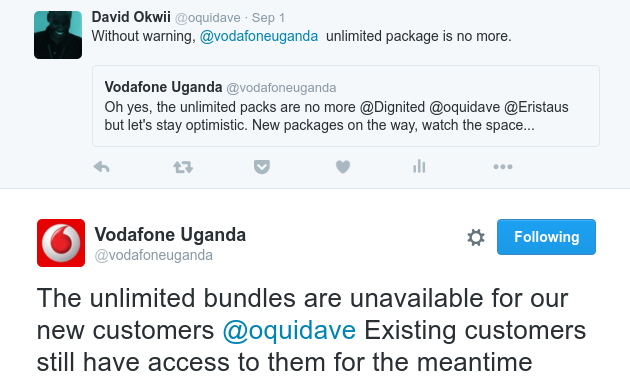 Advertisement - Continue reading below
The two big dogs in unlimited internet for consumers in Uganda are undeniably Smile and Vodafone Uganda. These two networks have "unlimited" internet for mobile data users. Now MTN, Airtel, Roke telecom, Infocom/Liquid telecom datanet, Onesolution have unlimited internet plans but mainly for business users. This internet is delivered through fibre or Wimax technology.
---
Related post: 5 Worthwhile Ugandan Internet Service providers (ISP) for Small business owners
---
Business Internet Service Providers or ISPs deliver unlimited internet speeds to homes and offices from speeds of 256Kbps (sad right?) to about 5Mbps. Most Small businesses opt for 512Kbps although most are now updating to 1Mbps speeds. These internet speeds are still not sufficient enough for SMEs with average of 20 employees.
In context of the world internet speeds, lets look at Akamai Q3 2015 rankings as published by Wikipedia; We can see countries such as South Korea topping speeds of 20Mbps, Japan at 15Mbps, US at 12Mbps and so on.
But it's not just about the speeds only, it's also about the cost. Average costs of 1Mbps unlimited internet speeds by business ISPs in Uganda costs about $300/month.
Advertisement - Continue reading below
Lets take a look at Unlimited internet data pricing across major cities in the world according to public tech blog Ars technica. As you can see below a 10Mbps unlimited internet plan (without data caps) from C&M in Seoul costs only about $14 while 15Mbps by Astound in San Francisco costs $134 per month.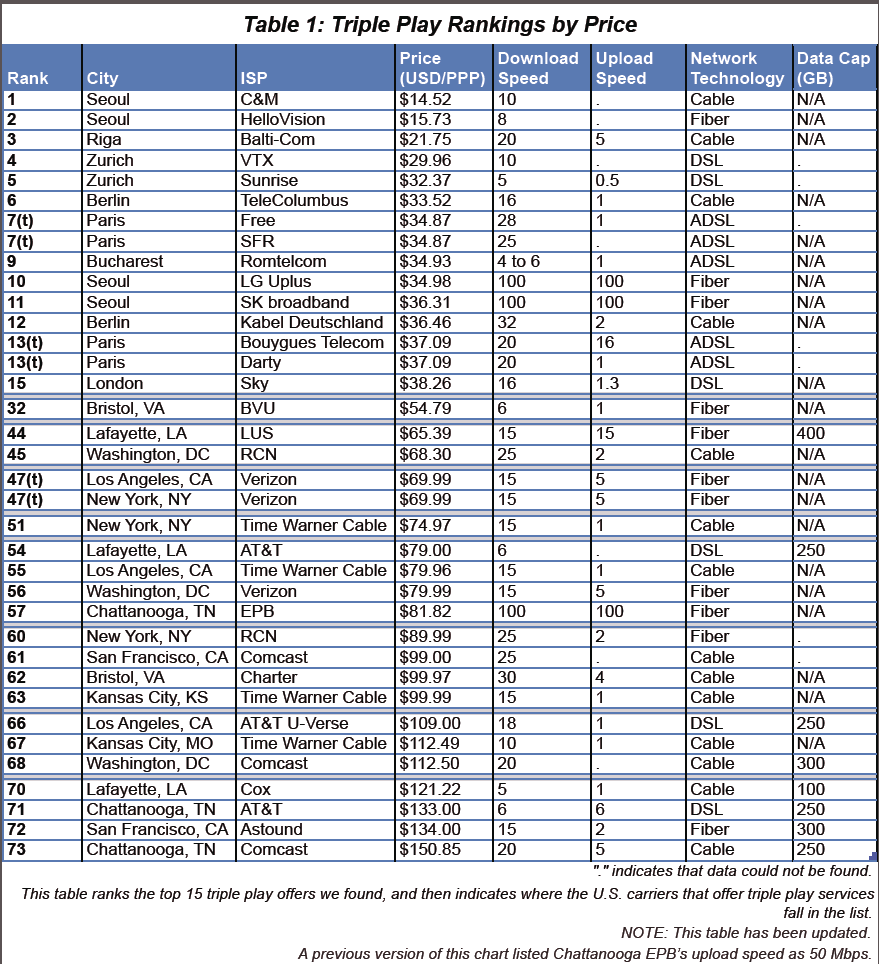 Uganda's largest telecom, MTN Uganda has up to now not released unlimited data plan for home and mobile users and the same goes to Airtel Uganda. Vodafone has promised to unveil new packages which we believe will be in response to Smile's unlimited data plans.